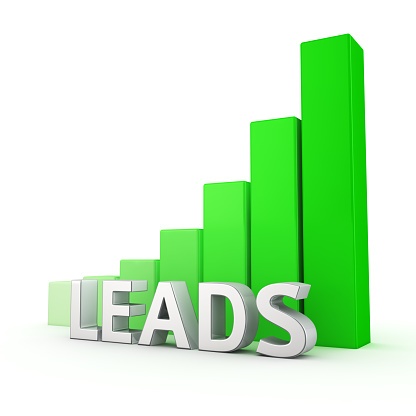 Inbound Marketing Is The Only Predictive Methodology For Lead Gen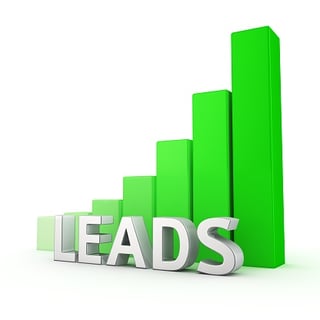 I've always preached that the ultimate goal for all inbound marketing programs is lead generation. I've also been outspoken that predictable, scalable, repeatable lead generation month over month is ONLY deliverable through the application of inbound marketing.
So it should come as no surprise that our team set out to generate 20% more leads in November than we did in October across all our client engagements. During October and November, we had 22 clients in the "optimization" phase of their engagements. (We also have clients in "plan" and "build" phases, when getting ready for lead gen is our primary goal.)
In October we generated 1,289 leads for those 22 clients. That's around 59 leads per client in October. So a 20% increase means we need to generate 1,561 leads in November.
While this goal seems aggressive, the science around inbound marketing makes this goal even more aggressive than it looks on paper. When you've been doing inbound for as long as we have, you learn the nuances of inbound lead gen, and one of the first insights you learn is that business days are everything.
October had 22 business days, while November only has 19. That might seem like a small difference, but let me show how important these three business days are to us attaining our goal. With 31 days in the month, we had 45 leads per calendar day in October. However, we had 58 leads per business day, giving us an 18% increase on business days. So to lose three business days in November makes achieving a 20% increase even more difficult.
Through Friday, Nov. 27, we had generated 1,463 leads for our clients, getting us 88% of the way to our goal. With the weekend and Monday still available for lead gen, we're going to get very close to our 20% goal.
But this article isn't about daily rates and business days; it's about the ability to predict leads generated month over month. So, the question you should be asking is, "How did we know we could generate 20% more leads even though we had fewer days to do so?"
Self-Directed Lead Generation Teams
Inbound marketing requires teams be self-sufficient enough to make optimization decisions on their own and then be able to get those optimization upgrades into play. So they need the writing, interactive, design and marketing skills required to quickly get those adjustments up and active.
Those same teams need to be able to cycle or pulse as quickly as possible. They must be able to analyze, review, respond and act at least once a week. This enables them to analyze the data, review the options, create a response plan and then get those upgrades implemented.
Teams also need to be able to quickly review their own performance, remove impediments and ensure that each week they function efficiently and effectively.
Inbound Marketing Optimization Tools
To generate leads your inbound teams (internal or external) need to have all the tools at their disposal. They must be able to help your company get found, driving more and more visitors to your website. They need the ability to help you turn those visitors into leads and then nurture those leads until they turn into revenue.
The teams require access to social media, content, influencer, search, website, email marketing and other tactics that when orchestrated properly deliver the "get found, get leads, close sales" sequence illustrated above. But they also need the tools to give them the insights required to focus their attention on the activities that generate the most value (leads) with the least amount of work (time). This prioritization exercise helps generate predictable lead generation.
Real-Time Data
Speaking of data, almost nothing happens with inbound without the real-time data that's finally available to marketers. Lead generation is the outcome you're looking for, but that outcome is the final result of data on landing page performance, content conversions and visitor flow across your website.
Once you know what's working well and what's not working well you're able to make adjustments today and track the data on those improvements tomorrow. No more waiting months to see if ad campaigns worked or waiting weeks to see if trade shows paid off. Today you get real-time data on your marketing delivered right to your smartphone immediately.
Marketing teams and marketing agencies have one obligation — generate leads. So to have the tools, techniques, systems and methodologies required to create a predictable, scalable and repeatable Marketing Machine means a sustainable competitive advantage for any business using this approach.
Take this small step forward and project it out for any of your clients. What would a 20% month-over-month improvement in lead generation mean to your company? Look at this example for a business that already gets a reasonable 20 leads a month. If the business realized a 20% improvement in lead gen for the entire year, it would be at 148 leads per month in the twelfth month, or a 155% improvement.
This is the power of inbound marketing, and as you move into 2016 you need to be thinking about ways to realize this type of lead generation improvement for your company.
Start Today Tip – How many leads do you need to hit your goals? Once you know that, do you have the marketing tactics necessary to generate that amount of leads? Do you have the team to deliver month-after-month improvements in leads generated? Marketing has evolved from an art to a science, and today marketing pros have the ability to predict lead numbers in a very predictable way. As we move toward 2016, make sure you have the marketing you need to get off to a solid start next year.
Square 2 Marketing – Leading The Reality Marketing, Inbound Marketing And Inbound Sales Revolutions!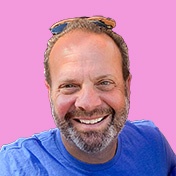 Mike Lieberman, CEO and Chief Revenue Scientist
Mike is the CEO and Chief Revenue Scientist at Square 2. He is passionate about helping people turn their ordinary businesses into businesses people talk about. For more than 25 years, Mike has been working hand-in-hand with CEOs and marketing and sales executives to help them create strategic revenue growth plans, compelling marketing strategies and remarkable sales processes that shorten the sales cycle and increase close rates.