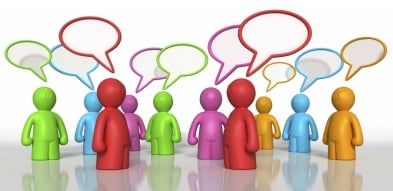 Almost 10 years ago, yes it's already been 10 years social media sites such as myspace and Friendster hit the internet. Over the last 10 years, these social media website have evolved and continue to evolve almost on a daily rate. With weekly updates to G+, Facebook, Twtter and more, it's almost a full-time job staying on top of the newest features and how to use them.
Once you learn the new social media features, the next question is how to leverage them to help grow your business with social media. In this blog post we will examine 5 different ways to use social media websites to grow your business.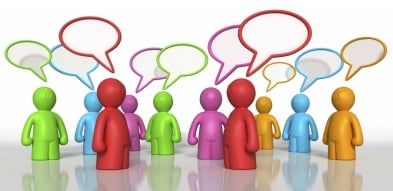 1. User Based Decisions:
Each and every day businesses must make decisions on what products to stock, hours of operations, new products or services. Think back to marketing 101 in college, what did they tell you? – "LISTEN TO YOUR CUSTOMER". Well, social media platforms such as facebook, twitter and G+ offer an amazing way to engage your customer and gain valuable feedback to help the decision making process.
For example, a local restaurant is looking to add a new dish to their featured entree's. The business was able to narrow it down to the top 3 plates. From there, the business could upload pictures or video of the three different plates onto their facebook account and ask their network to vote on the new dish by clicking "LIKE" on the dish they would like best.
This is a great way to get your clients involved in the decision-making process and guess what that customer is going to order next time they are in your restaurant? Probably the one they voted on.
2. Check-In Specials:
Rewards programs with punch cards are a great way to reward you loyal customers and keep them coming back to your business. Now that it's 2012, there's a new way to reward customers with a much bigger business impact than a paper punch card.
Over 50% of US cell phone users has a smart phone with apps, which means every other person (or more) coming into your business has the ability to "check-in". Social media sites such as Foursquare, Yelp, Facebook and G+ allow users to "check-in" when they are at a business and allow those businesses to track their customers.
Putting on our "2012 Social Media Marketer" hat, we see that we can use these social media platforms to establish a rewards program for our clients and because many of these social media platforms are linked together, the fact they checked into your business will be distributed throughout their social network gaining you free visibility.
Here's an example: A coffee shop offers a free medium cup of coffee with your first 5 check-ins on foursquare. With every sale, the cashier reminds them to check-in to gain rewards along with cards on the tables to remind people. The customer is sure to return 4 more times in order to get their free cup of coffee and thus making it their routine to swing by the coffee shop. Additionally, by the customer having their foursquare and facebook accounts linked, it was posted on their feed that they were at the coffee shop which brings additional visibility to that coffee shop.
3. Fun Social Media Contests:
One of my favorite contests to run online is "guess what this is". This is where you post a picture on your social media website of an object and your fans have to guess what that object is or what it's used for. The first person to get it right wins a prize.
For example, a beer brewing company who brews 25 different styles of beer takes a picture of one of their light colored beers in an unlabeled beer mug. They post: "Guess what type of beer this is and win a free 6-pack – Your hint is here on our website: www.LinkToBeerSelection.com" This will cause the fans to visit the website to see the selection of beer offered by the brewer in order to make a guess. This is a fun way to get your customers involved and get them on your website while still building a brand personality on social media.
4. Finish This Phrase or Caption this Picture:
This one can be a fun way to get your followers involved. Post either a phrase with a blank (similar to the game AdLib) or post a funny picture and have a "Fill in the blank" or "caption this picture" content. Make the phrase or picture related to your business so fans have to think about your business and its services.
Fans will post their funny ideas and it will turn into a fun game for everyone involved. I would suggest keeping a close eye on this one to make sure that all posts are appropriate and "PG-13".
Here's a social media "Caption Contest" I ran on Facebook that did extremely well. I own a martial arts and fitness gym just north of Milwaukee, WI. One of my students snapped a picture of me working out and making a funny face. We posted the picture on Facebook as a caption contest and wrote: "Here's instructor Luke in the middle of an intense workout. What do you think was going through his head? Post your comment and the funniest will win a free t-shirt".
38 comments later, our facebook wall blew up with hilarious (PG-13 rated) comments and got everyone talking about the great workouts we have at our gym and how excited people were to get in and train.
5. Promotional Contests with "Share" or ReTweet Button:
When a company comes out with a new product or services, they need to find a way to get the word out about their new offerings and as many business owners know, there is no better way than getting referrals and recommendations.
Create awareness and build brand goodwill by having a "share/retweet contest". Simply post on one of your social media websites an exciting post about the new product or service you offer and include some type of special call to action for people to learn more.
Let's say you're a snowboard shop and the new 2012 line of products is now in-stock at your shop. Create a promotional poster with information on the new products and some type of special for buying a package deal. Post this poster on one of your social networks and along with it post "Like the new gear? Tell your friends! Click "share/retweet" now to be entered to win a $30 gift certificate!"
This will get people to retweet or share the poster of the new products on all of their walls and all you have to do is give a small offer to the randomly selected winner. It's a great way to leverage social media to get the word out about a new product of service.
Have more ideas on how to use Social Media websites to build your business? Post your idea on our wall or tweet us now:
If you thought this was intersted or useful, please "share" or "tweet" the article now.