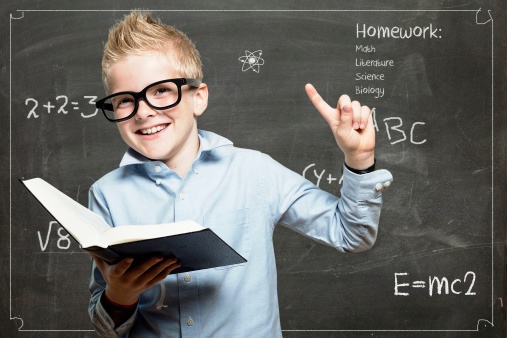 If You Want More Visitors To Your Website, You Have To Use Blogging Best Practices With An Inbound Marketing Philosophy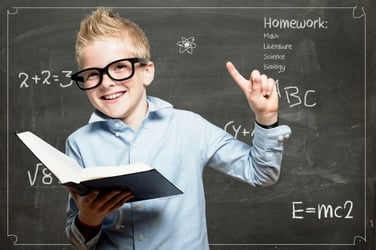 Boil it all down. With hundreds of inbound marketing engagements under our belt and a regular stream of clients that have seen increases in website visitors, conversion rate, marketing-qualified leads, sales-qualified leads, sales opportunities and new customers as a result from their inbound programs, I'm comfortable saying that we know what we're doing.
With all this data and all these experiences, some truths have become obvious. If you want more people to find your website, you have to use a proven blog marketing strategy. If you write enough blog articles with the right keywords while promoting and optimizing the articles properly, you will see an increase in visitors to your website.
However, you just don't start writing blog articles and watch as the flood gates of new visitors open up. It takes more planning and thought to deliver results. Here are eight undisputed blogging facts proven and supported by inbound marketing execution.
1) Establish Your Blog Frequency Based On Performance Metrics
Once a week, once a month or once a day? There is no right frequency for blog article publication. It all comes down to metrics and usually the competitiveness of your industry. So the more often your competitors are posting, the more often you're going to have to post. The more competitive the keywords, the more frequently you're going to have to post new articles.
But you can't simply look at a competitor's blogs or look at keywords and decide how those data points translate into the frequency of blog articles on your site. Instead, you need to start with a consistent frequency, say once a week, and then monitor how that frequency is impacting results. It might be enough. If rankings for selected keywords, organic visitors over the past 30 days and leads from organic traffic sources are all increasing, once a week might be enough. If not, this data will highlight that increasing the frequency might improve performance of the program.
2) Tightly Integrate Blogging With Your Search Strategy
You shouldn't be blogging just to blog. You should be blogging to drive results. Those results are almost always increases in organic visitors and leads from organic traffic sources. The best way to drive these results is to tightly integrate your blogging efforts with your search engine optimization strategy. Unfortunately, we don't often see this connection in programs we're assessing for prospects.
One of the best ways to do this is to select a portfolio of keywords that you want to be found for. Not the most difficult and not the least difficult, but a mix. The keywords need to be as highly searched as possible. The selection process is critical. Some of these keywords might take months to rank for and others might provide page one rankings in just a few days, thus the portfolio approach.
Another great way to get results faster is to answer questions. We've discussed many times in this blog the importance of contextual search and how blog articles are a great way to answer prospects' questions with indexable content. Do this well and it's another tactic that might produce results in days instead of months.
3) Start With Shorter Articles But Test Longer Articles
There are two schools of thought around the length of blog articles. Shorter formats are between 600 and 800 words, and longer formats are around 2,000 words. Lately, a lot of articles have been promoting the longer format, stating Google is ranking these longer-format blog articles more highly than shorter articles.
Again, the proof is in the data. My recommendation is to start with the shorter-format articles. They're easier to produce, less expensive and honestly easier for your readers to digest. If you can rank using these, then continue. If ranking continues to be a challenge, then testing 2,000-word articles is worthwhile. Keep your tests consistent, which means if you have a 600-word article that didn't rank, use a 2,000-word article on the same topic and with the same keywords to see which does better. We have some of both and haven't seen a significant difference in the performance of long-format versus short-format blog articles.
4) Drive Blog Subscribers With A Multi-Pronged Approach
While blogging definitely helps your site get found on the search engines, you don't want to be blogging just for Google. You also want blogging to help you nurture your prospects and customers and to entice potential new customers to hire you. To do that, you need people to subscribe to the blog. They need to request to be notified of new blog content instantly, daily, weekly or monthly.
This gives you a tremendous opportunity. Now every time you publish a new blog article you're talking to your prospective customers and current customers. This means your voice, your opinions, your innovations and your stories are going to be continuously streamed right to your prospects' inboxes instantly, daily, weekly or monthly, and they requested it.
Getting people to subscribe to the blog is part science and part hard work. Make it easy and make it obvious. People who are visiting your site and reading your blog should find a variety of ways to subscribe to the blog. People who are requesting whitepapers, e-books or to be on your email newsletter should be encouraged to subscribe to the blog. Finally, your sales team and customer service team should be continuously asking if the people they're talking to would like to be subscribed. This live support effort can drive up subscriber numbers dramatically, but most companies never execute on this.
5) Promote Long-Form Content In EVERY Blog Article To Drive Leads
People reading your blog all have one common characteristic in common: They want to learn about you, your industry and/or your product/service, and they're turning to you as a source of educational information. Take advantage of that. Instead of just delivering a blog article, give them the opportunity to get more detailed information. Longer-form content in context to your short-form blog content is the best way to turn readers into leads.
Every blog article needs to have a CTA (call-to-action) that helps the reader continue to learn about the topic in the blog article. Keeping the additional offers in context means you're going to see dramatic improvements in conversion rates and leads from your blog. It's also going to help you see where you might be missing offers. If you keep blogging about the importance of service-level agreements but you don't have a whitepaper on this topic, it's a good indication that you need a whitepaper or e-book on this topic.
Now you're starting to see how content marketing and conversion strategy are so tightly aligned and how long-form content should be dictating a lot of your short-form content's editorial calendar.
6) Use Social Media Actively To Increase Blog Performance
Social media and blogging have a very tight and related relationship, but that doesn't mean simply posting articles to Facebook and being done. It means you need to plan on how you're going to use blog content to create conversations on your social media channels.
Again, this is where content strategy, web and social media come together. Instead of just posting, try creating a set of micro-content (small conversation starters directly related to your blog content). Now, instead of just posting articles, try posting these conversation starters. Get your audiences talking and then come in with content that helps them wrap up their conversation.
You'll find this drives more new visitors to your site, gets more blog subscribers, energizes your social media following and increases leads for your business. Yes, it's more complicated, but it's more authentic and more aligned with what people want on social media sites.
7) Updating And Republishing High-Performing Blogs Does Drive New Visitors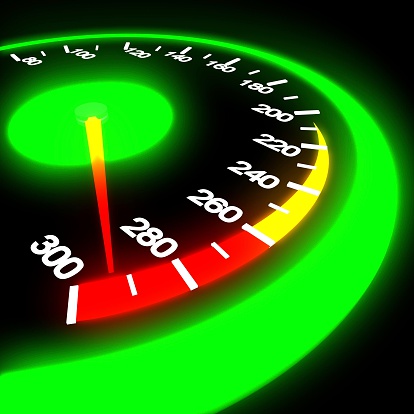 After you've been blogging for a while you'll notice a handful of blog articles are outperforming most. For example, we wrote an article on website landing pages versus website home pages that has produced almost 30,000 views and hundreds of leads. These high-performing articles offer you a special opportunity.
Since these articles already maintain a high ranking and links from referring websites, by updating these occasionally you refresh the content to continue driving more visitors, links and leads. This updating and republishing activity is less time-consuming and less expensive than writing original content and might even produce better results. When you start prioritizing inbound marketing tasks using Agile methodologies, you'll see how tasks that produce big results and take only limited effort always get done first.
8) Measure Inbound Links, Views And Shares
Yes, blogging takes a lot of work, and if you're doing it a few times a week it can be expensive. However, as we've discussed here, the payoff is high. Regardless, you have to measure the performance of your blog so you can quantify the effort and the results. You do that with three key metrics.
Views represent the number of people who read your article. The more people reading it, the more popular the topic and the more interesting the content. This isn't your opinion or your board's opinion; this is real-time prospect and customer data. Use this view data to shape your upcoming editorial calendar and make sure you write about the topics that people express interest in.
Inbound links are the links on other sites where people liked your content enough to link back to it. If I include a link in this article to an article on another site, that's an inbound link for that blog. The more inbound links, the higher your site and your blog are going to rank. The more inbound links an article collects, the more value in the eyes of your readers. But instead of just viewing it, they're taking it up a notch by actually sharing the link with their audiences, readers, friends and followers.
Social media shares are the least valuable metric, in my opinion, but still important nonetheless. If many people are tweeting your content, sharing it, liking it and endorsing it on social media, that means their entire networks are also getting exposed to your content. This accelerator effect is very important and it's why you want an active social media reach improvement program as part of your inbound marketing.
Your company needs a blog. Today's buyers are not looking for facts, figures, features and benefits. They don't want to read your 50-page website nor do they want to search through your 100-product online catalog. They want to get to know you, your business and your story. People make purchase decisions emotionally and then rationalize that decision, so the first place new website visitors will go is your blog.
They want to hear your voice, they want to hear your story, and they want to get to know, like and trust you. You have to use your blog in this way. The technical execution described above is about working with search engines, social media and other potential referring websites. But in the end, your blog has to emotionally connect prospects to your business — so yes, you do need one.
Start Today Tip – There's no point in publishing 50 new blog articles all at once just to show everyone you have an active blog. Instead, start slowly and post articles as you create them. Once you start to get data, that data will impact your creative direction. That data will also help you see how the blog article pages are helping your website get found on Google and other search engines. This data must become core inputs into your future blogging activities. This continuous improvement and data-driven marketing is at the heart of inbound marketing and it's why it works. The sooner you start, the sooner you'll get the rewards.
Square 2 Marketing – Inbound Results Start With ME!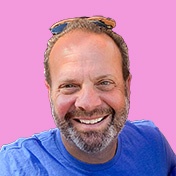 Mike Lieberman, CEO and Chief Revenue Scientist
Mike is the CEO and Chief Revenue Scientist at Square 2. He is passionate about helping people turn their ordinary businesses into businesses people talk about. For more than 25 years, Mike has been working hand-in-hand with CEOs and marketing and sales executives to help them create strategic revenue growth plans, compelling marketing strategies and remarkable sales processes that shorten the sales cycle and increase close rates.