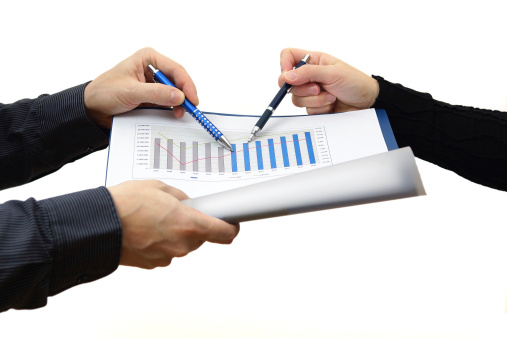 The Four Fundamentals Every Retail Business Owner Must Know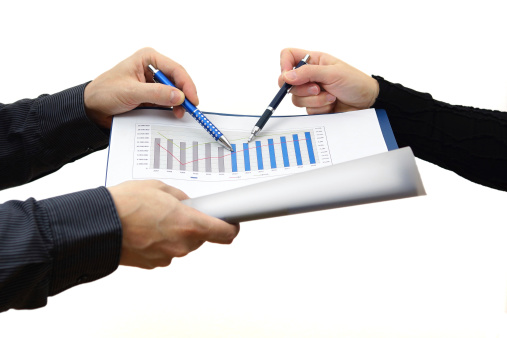 "I'm a small business, so I can't utilize big data." It's one of the biggest misconceptions in the small business market. The problem with such a grave misunderstanding is that it's obstructing a lot of opportunity. Big data marketing helps the little guys just as much as – if not more than – it does the big ones, and nowhere is this more obvious than in the retail sector.
When you're ready to expand your retail business, what influences your decision? Maybe you had a premonition. Maybe you're rolling in cash. Maybe you saw a perfect property available. If you're smart, though, you're ready to expand because your store data indicates now's a good time.
There's no better business decision-making resource than store data. In fact, your retail business data should be informing all of your decisions from Day 1. With these tools, you're able to get deep insights into your small business – insights that illuminate the best courses of action with little question. Here are four types of retail data you should be using on the regular.
1. Inventory
What products are your customers buying the most of, most frequently? Compare your inventory to the products you sell and adjust your operations accordingly. You shouldn't bother stocking items that nobody's buying.
Once you determine which products your customers are interested in, you should tweak your marketing strategy. You have the chance to guide buyer behavior with the way you build your inventory. Perhaps you want to spend time marketing the items you know are going to draw more customers in. Or, maybe those items are doing well enough on their own and you'd rather dedicate time to boosting sales of less popular products in your inventory. If you're not sure which path to choose, take the time to talk with a marketing strategy consultant.
2. Finance
You can't expect to grow and thrive without money. You need to understand your cash flow patterns and the profitability of your retail business. A number of tools (many of them free or incredibly cheap) exist to present your financial data in as much or as little detail as you prefer. These systems allow you to capture real-time financial data and automatically run reports that give you deep insight into your business and let you forecast accurately.
Of course, once you determine the fastest-selling, highest-profit items you carry, it's time to focus your marketing efforts on those products. You may adjust your store layout to highlight those products, start bundling unpopular items with popular ones, use new promotions to encourage customers to give those products a try or design a new marketing campaign to generate more interest.
3. In-Store
In-store data helps you measure how much foot traffic you're getting, how effective your layout is, which areas in your store are most visited and how long customers spend in your store. In short, in-store data shows you exactly how your customers shop – and what you can do to improve their experience.
If your checkout times are too long during certain hours, causing your customers to leave without making a purchase, you need to find ways to streamline the checkout process or increase your staff presence during those hours.
4. Customer
Your customers are a wealth of information, and their insight helps you grow your company's influence. Loyal customers come back to your store, share their purchases with their friends and recommend your company to others. If you're not paying attention to customer data, you're missing out.
Empower your customers and enhance their experience by linking with social media, enabling check-ins and sharing. When a customer makes an online purchase, give them a pre-written tweet, post, update or pin with a simple "Publish" button – make it easy for them to get the word out about what they've just bought and from whom.
The four data types are essential for understanding (and improving) the performance of your retail business. Big data enables you to see exactly what you're doing right and wrong, so you're able to make smarter decisions, faster.
Start Today Tip: Do you know who your ideal customers are? Where do they shop? What are they saying about your business? Spend a little time getting to know your buyers before you develop a marketing plan or determine how to improve the performance of your store across every medium.
Interested in learning more about buyer behavior and how to optimize your marketing strategy for your target audience? Click here to talk with an inbound marketing expert.
Square 2 Marketing- Leading The Reality Marketing And Inbound Marketing Revolution!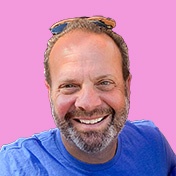 Mike Lieberman, CEO and Chief Revenue Scientist
Mike is the CEO and Chief Revenue Scientist at Square 2. He is passionate about helping people turn their ordinary businesses into businesses people talk about. For more than 25 years, Mike has been working hand-in-hand with CEOs and marketing and sales executives to help them create strategic revenue growth plans, compelling marketing strategies and remarkable sales processes that shorten the sales cycle and increase close rates.