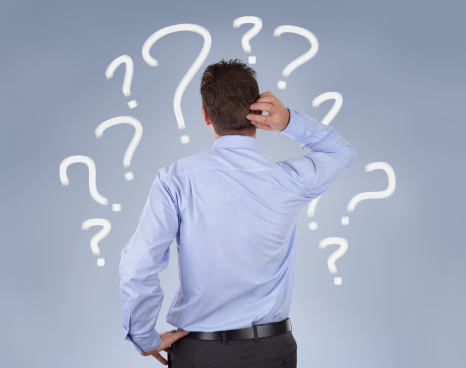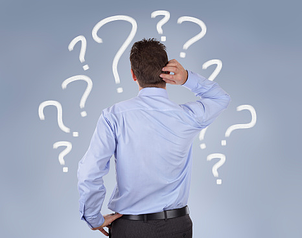 There are more inbound marketing agencies than ever before, which makes knowing how to pick one for your business even more complicated. Here are 11 inbound marketing agency questions you need to know the answers to before making your final decision.
1. Who is going to be working with me, and what kind of experience does he/she have?
This is an important question because you should be very comfortable with the personality, experience, professionalism and background of the person who has day-to-day accountability for your lead generation. If this person is fresh out of college, new to the firm or recently promoted, it might be a bumpy experience. Make sure you know who that person reports to and whether he/she has deep experience working with businesses and driving results. Also ensure that your day-to-day contact is at least Inbound Marketing Certified, an indicator that he/she understands the basics of inbound marketing.
2. What planning exercise are we going to undertake to ensure that our program is properly organized?
Everyone wants to get started with the website, blogs or emails, but without a solid inbound marketing strategy and plan that go much deeper than persona creation, seeing sustained lead generation is going to be a challenge. Make sure the company you hire has a methodology for creating a marketing plan that includes personas, messaging, differentiation, content maps, funnel analysis, editorial calendars and, perhaps most important, lead goals and projections.
3. What level of financial commitment are you willing to make if we don't hit our goals?
It's one thing to say you are going to get results, but it's another for your agency to put money at risk. Ask them to put some of their fees at risk. If the program performs, you should be willing to pay that portion plus a bonus. If the program doesn't perform, that money should be forfeited. Remember: You have to be completely supportive of and responsive to the agency, trusting them to do what they do. Don't prevent them from performing just to save a couple of bucks. You will only be hurting your own business in the long run.
4. What percentage of your team is freelance versus in-house, and what percentage consists of interns versus in-house professionals?
Many of the firms in the inbound marketing agency community are challenged to staff their engagements operationally. Firms with difficult financials may opt for low- or no-pay interns, and others may be more comfortable using freelancers instead of full-time team members. While you might be fine with this approach and it might even allow your agency to deliver a cheaper alternative, knowing so up front makes sure you have all the information you need before making your final decision.
5. What work does your team do weekly and monthly to ensure that we hit our agreed upon marketing goals?
Setting up and executing an inbound marketing program is an entirely different level of engagement than actually being able to optimize it weekly. Ask your agency to tell you exactly how they review performance, adjust tactics and optimize the results. This will give you valuable insight into the firm's effectiveness in terms of generating leads for your business.
6. How quickly should we expect results?
I wrote an extensive blog about this last week, but be wary of any agencies that tell you to expect results immediately. Yes, you might get some leads early on, but most of the sustainable inbound marketing programs we've executed take at least 90 days to get all of the elements up and running, optimized and kicking butt in the lead generation area.
7. What metrics does your team track, report on and work to optimize?
It's a bit of a softball question since most of us track similar metrics, but look for agencies that dig a little deeper into content performance, landing page conversion rates and social reach. And pay extra attention to whether the agency is asking if metrics are important to you. You might want to give additional props to those agencies that are asking you questions about your sales process, too. While you might not want them to dip into your sales effort, asking you these questions shows that they are concerned about whether your sales people are able to handle the leads they are planning to generate for your company. This concern comes from experience.
8. How intimate will your team be with my sales team to help us close the leads you help us generate?
Speaking of sales, the top-tier inbound marketing agency knows that sales and marketing are closely connected these days. They have the ability to help you rework your sales process, teach inbound marketing to your sales teams and show your sales people how to use content to close more deals as well as leverage social media to get connected to prospects earlier in their decision-making process.
9. How do you ensure that the team assigned to my business is committed to and focused on exceeding my expectations?
You're looking for something formal here: processes like Net Promoter Score calculations, customer satisfaction surveys, team compensation for client satisfaction and other creative ways to connect your satisfaction with their team's performance or compensation.
10. What is your experience using software and technology to improve the results from my program?
Like it or not, software tools are a critical component of a successful inbound marketing implementation. In fact, I'm not sure you're able to be successful without one. Make sure your agency has extensive experience implementing it, running it, training clients on it and using it to optimize clients' performance. If the agency is just getting started, they might be using your program to learn how to use the tools.
11. How do you stay at the forefront of inbound marketing, and how do you get that knowledge into your clients' hands?
Marketing is changing every single day, and inbound marketing is changing even more quickly. What we do today is not what we did last month. Find out how your inbound marketing agency applies these changes, tests new processes and integrates new thinking into a client engagement. This also gives you an indication of how progressive your firm is going to be and what level of thinking is going to be applied to your program.
Notice: I didn't suggest that you ask to speak with another client who actually saw results. This is by design. As I mentioned in my last blog post on when to expect results, just because another company saw strong inbound marketing program performance doesn't mean you are going to see the same results. You have as much to do with a program's performance as the inbound marketing agency does. So while there are a lot of good questions to ask, this isn't one of them.
Learn the 10 NEW secret questions to ask an inbound marketing agency before hiring. Updated for 2016!
Square 2 Marketing – Leading The Reality Marketing And Inbound Marketing Revolutions!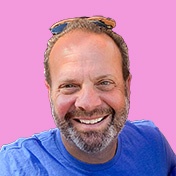 Mike Lieberman, CEO and Chief Revenue Scientist
Mike is the CEO and Chief Revenue Scientist at Square 2. He is passionate about helping people turn their ordinary businesses into businesses people talk about. For more than 25 years, Mike has been working hand-in-hand with CEOs and marketing and sales executives to help them create strategic revenue growth plans, compelling marketing strategies and remarkable sales processes that shorten the sales cycle and increase close rates.