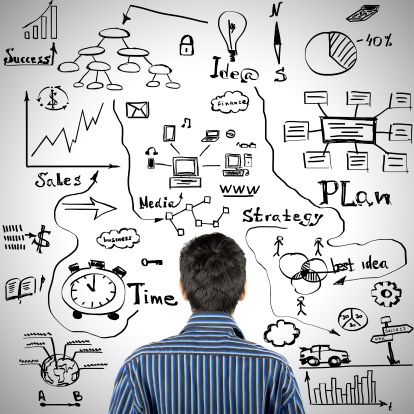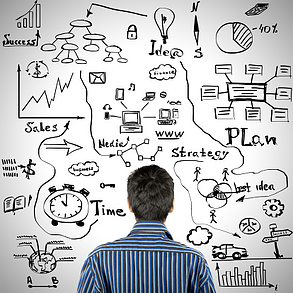 It's perennially underestimated, but in our eyes, Marketing Strategy is by far the most significant participant in our Tournament of 64.
Why are they constantly the underdog? Think about your own company. Do you have a written marketing plan? Do you have a documented marketing strategy that includes your messaging, your personas, your differentiation, a list of all the tactics you plan on attacking this year, editorial calendars for your content, plans to upgrade your website and expectations on the metrics associated with your entire inbound marketing program?
Don't feel bad, our research shows that only 20% of the executives polled actually have a document like the one we described above. That's because it's much easier to jump right into the website project, to start sending emails, to start blogging and to start doing infographics. The tactics are the fun part. The planning and strategy is hard—so most people just skip it.
The challenge with skipping strategy is that today's inbound marketing only works when each of the key tactics is tightly integrated with messages, stories, content and quantifiable results. There is no way to do this without a solid marketing strategy, plan, schedule, content map, editorial calendars and budget.
Here are some critical elements that should be included in the strategic marketing plan.
Personas – It is very important to define all the personas for the prospects you want your marketing to attract. Knowing the demographics and psychographics for the people you want to bring into your business as customers helps make sure that your messaging and content is tailored just for them.
Messaging – People are going to connect with your business in the first 10 seconds of visiting your website. If you don't have the right messages on the site, they are going to hit the back button. If you're not engaging with them emotionally, they are going to hit the back button. It is very important that they see you understand their pain, that you have solutions and that you do it in a remarkable way.
Differentiation or Remarkables – As we mentioned above, standing out in the crowd is, by definition, marketing. Differentiation is one thing, but your business has to be remarkable. If it's not remarkable, I guarantee you that it's invisible. Being remarkable takes work and it takes aspirational, marketing-oriented thinking to create remarkable elements that drive results.
Content Mapping – Today, everything is about the content you put out there. Mapping that content to the buyer journey is a phase in the planning process that can't be skipped. Understanding the questions your prospects are asking throughout the buying process helps us create content that answers those questions even before they are asked by your prospects. This creates an experience that is unmatched in your space.
Editorial Calendars – What to write and when to write it is challenging, especially when you have a variety of content pieces. Emails, blogs, social media posts, whitepapers and videos all need to be planned out and strategically integrated into your overall inbound marketing program.
Budget – What are we going to spend and when? If you don't have an idea of what you are spending and what you expect to get from that investment, your plan is incomplete.
Lead Goals – Money aside, most marketing execs and business owners want their marketing to generate leads. If we don't have any lead goal expectations, then we never know how we are doing. Vince Lombardi said, "If you're not keeping score, you're just practicing." You need a plan that is tied to goals and you need to manage and optimize your program to deliver those goals.
It doesn't matter if you're emailing your prospects once a week or once a month. It doesn't matter if your website is two days old or two years old. It doesn't matter if you're blogging once a year or once a day. If you aren't telling the right stories, to the right people, at the right time, in the right way—it's going to be a monumental waste of time and money. You won't be getting anywhere near the results you could be getting if you had a well-thought-out inbound marketing strategy and plan.
Start Today Tip – Today's tip is simple. If you have a great plan, but are lacking a marketing strategy and tactical inbound marketing plan for 2014, put everything on hold and create it now.

Square 2 Marketing – Leading The Reality Marketing And Inbound Marketing Revolution!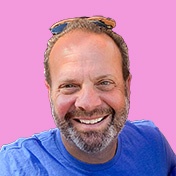 Mike Lieberman, CEO and Chief Revenue Scientist
Mike is the CEO and Chief Revenue Scientist at Square 2. He is passionate about helping people turn their ordinary businesses into businesses people talk about. For more than 25 years, Mike has been working hand-in-hand with CEOs and marketing and sales executives to help them create strategic revenue growth plans, compelling marketing strategies and remarkable sales processes that shorten the sales cycle and increase close rates.