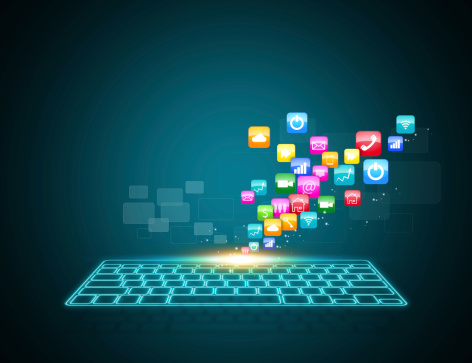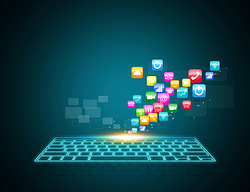 You know you've ignored certain digital marketing tactics. Admit it. Maybe it's because you don't understand them completely or maybe it's because you don't use them personally.
Or perhaps, you don't think you have anyone on your staff who can manage them. Regardless, the time has come to include these eight digital marketing ideas in your company's marketing if you want your business to get found, get leads and close sales.
Social Media – This has to be first. You would be shocked at how many companies come to us without comprehensive LinkedIn corporate pages or without any presence on Google Plus. The day where you could say, "I don't use it and I am sure my prospects aren't using it," is long gone.
Everyone is using social media, and you need to make sure you have visually interesting, complete and message-appropriate Facebook, LinkedIn, Google Plus, Twitter and YouTube pages. More importantly, these pages have to be updated weekly at minimum, and perhaps even daily.
Video Marketing – We posted a blog on video marketing last week, so if you want more detail about what goes into a strong video marketing effort, click here to read our post. But, the short story is that you need video on your website, in your email marketing and as a part of your sales process. People want to watch; they don't want to read. Make sure any video assets you create are integrated into your search engine optimization effort, meaning they need to be written, created and posted with keywords and questions in mind.
LinkedIn Sponsored Ads – These ads, which are promotions for your educational content – not links back to your homepage – have performed incredibly well for our clients in a testing phase, and are now part of our standard inbound marketing program implementation. Why? They allow us to do micro-segmentation. We target very specific individuals in specific businesses in the perfect target market, and our clients get amazing results. This tactic is also inexpensive, with most clients budgeting about $300 a month for their ads.
Website Personalization – Netfix, Amazon and other big brands are teaching us that our website experiences need to be hyper personal. Today, the tools are available for you to deliver a very similar experience. Why is this so important? Your prospects are making their purchase decisions in the 10 seconds they spend on your website. That's right. If they have an interesting, personal and educational experience on your site, they are ready to buy (at least emotionally ready). If they have a mediocre or highly generic experience on your site, they are pressing the back button and moving to your competitor's site.
Today, we provide your website visitors with a personalized experience so they get pictures, copy, offers, insights and interactive opportunities created just for them. This approach gets them to stick around and increases the chance that they convert from anonymous visitors into leads for your business. Personalized experiences on the web have proven to triple conversion rates. This also means triple the leads for your business.
Lead Nurturing – Just because a person converts into a lead on your website doesn't mean he or she is ready to buy today. Making that assumption is a catastrophic mistake. Be careful how you nurture your leads. You don't want to pepper them with three emails the day after they've downloaded your materials.
You don't want to call them when they haven't asked to be called. You do want to carefully plan out a series of educational emails with additional offers, tailored just to them. You do want to make sure those emails are personal, friendly and scheduled so they come at a reasonable pace, such as one every three days. This keeps you in front of your prospects and it keeps you in the position of advisor. Most importantly, if done well, it should allow you to tweak their pains and move them through the sales funnel and closer to becoming new clients.
Blogging – If you want your business to be found on the web, you have to blog and you have to blog regularly. This means at least two or three times a week. The actual amount of blogging is directly proportionate to how badly you want to be found. If you're desperate, blog every day. The more you blog, the more traffic you drive to your site. Of course, this assumes you are blogging correctly: using the right keywords, using the right blog tool, using the proper linking and correctly placing images.
Smart Offers – This is a great way to keep your website visitors moving through the sales funnel. Once I download one piece of educational content on your site, why should I see it on your site again? Smart offers allow us to know what people download, and then to present them with different, yet perfectly relevant offers, so they are always seeing new and interesting educational content on your site. This technology allows us to continue personalizing their experiences on your site and helps you nurture them throughout the sales process.
Online Assessments – Most of us like to compare ourselves, or our companies, against others. As a result, assessments, grader tools and online quizzes are usually very effective middle-of-the-funnel offers. Our inbound marketing grader tool (see the CTA button below), HubSpot's website grader tool and other online scorecards, graders and assessments allow you to collect valuable qualification data on your prospects. This should help you provide them with a personalized experience as you educate them towards making a safe purchase decision.
You could choose to implement one or two of the above ideas to give your marketing a digital marketing jumpstart. But, the power of inbound marketing comes when all of these components are integrated and implemented as one.

Start Today Tip - It's time to step up your marketing program. If your marketing isn't delivering, it's probably because you are missing all or at least some of the digital marketing tactics discussed in this post. They're not "nice to have" tactics. Today, they are mandatory, especially if you want to get found by search engines. Consider adding all, or most, of these elements to your collection of marketing tactics. Then, set goals around results and track the results on a weekly basis. It won't be long until you start to see real results from these key digital marketing tactics.
Square 2 Marketing – Leading The Reality Marketing And Inbound Marketing Revolution!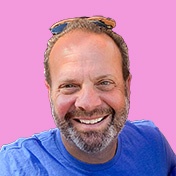 Mike Lieberman, CEO and Chief Revenue Scientist
Mike is the CEO and Chief Revenue Scientist at Square 2. He is passionate about helping people turn their ordinary businesses into businesses people talk about. For more than 25 years, Mike has been working hand-in-hand with CEOs and marketing and sales executives to help them create strategic revenue growth plans, compelling marketing strategies and remarkable sales processes that shorten the sales cycle and increase close rates.