Every inbound marketing agency is searching for the right recipe to ensure its clients will get leads and get leads quickly. Recently, we had a client who turned their business upside down by generating over 1,000 leads in just 48 hours. This wasn't some fancy B2C site either; this was a B2B company that provided basic business services to their national client base.
So the question on everyone's mind is – how did you do it?
The answers might surprise you.
To be fully transparent with all of you, this client came to us with a significant amount of website traffic already. They typically averaged well over 100,000 visitors a month. At a 1% conversion rate, that should have generated 1,000 leads a month. But they were generating only one or two leads a month before engaging with us.
Of course, we started with "Strategy Before Tactics" and created a Reality Marketing plan and strategy for this client. This helped us understand our client, and it also helped us focus on targeting those key decision makers at their target companies. The result was detailed personas for all of the target prospects. From there, we worked on creating clear connections between the pains being felt by our client's prospects and the solutions our client offered. Most importantly, we spent a lot of time working with our client to ensure that their offerings were remarkable, as compared to their much larger and more established competitors.
Next, we took them through a content mapping exercise to understand the questions prospects ask at each stage of the sales process. These questions provide us insight into the type of content prospects need and when they need that content. The result was a series of Free Reports that we added to the client's website. Each Free Report was written so that it could be optimized for search, each with its own graphic CTA (call to action) button, a dedicated and optimized landing page and the appropriate lead nurturing email campaign attached.
Perhaps the most important piece: Each of the Free Reports was strategically designed to be educational in nature. One of the titles we chose was, "Three Key Questions To Ask Before You Select Your New Provider." Yes, it was more specific, but I changed the title slightly to protect the innocent. The more helpful this content is, the more leads it generates. Make it about your prospects and what they need, not about what you want to sell.
The results speak for themselves. Our client received over 1,000 visits in the first two days after the offers were added to the site. Maybe even more interesting is that they are now averaging seven leads a day, when prior to our help they were averaging one to two leads a month. In case you missed it, now they get 210 leads a month vs. two leads a month before our adjustments.
Caution: Results vary and what happens here is not indicative of what you should expect from an inbound marketing program. Every client is different, every business is different and every industry is different, but we have been able to improve the overall lead generation for every single client – the major difference is the time it takes to deliver. Some, like the client featured here, are quick; others take more time. Inbound marketing works, it just has to be applied properly and with care.
Start Today Tip – Many business owners, CEOs and marketing executives are curious as to what impact an inbound marketing program can have on their businesses. We are now able to collect some key data from your company and provide you an actual estimate as to the impact our inbound marketing programs can have on your website traffic, conversion rate, leads generated, sales opportunities created and sales you could potentially close as a result of a marketing program like the one described above. If you're curious, click on the button below to see what we can do for your company.
Square 2 Marketing – Leading The Reality Marketing And Inbound Marketing Revolution!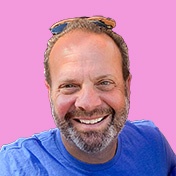 Mike Lieberman, CEO and Chief Revenue Scientist
Mike is the CEO and Chief Revenue Scientist at Square 2. He is passionate about helping people turn their ordinary businesses into businesses people talk about. For more than 25 years, Mike has been working hand-in-hand with CEOs and marketing and sales executives to help them create strategic revenue growth plans, compelling marketing strategies and remarkable sales processes that shorten the sales cycle and increase close rates.