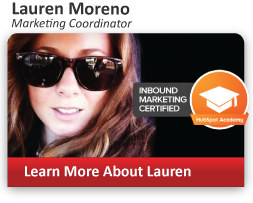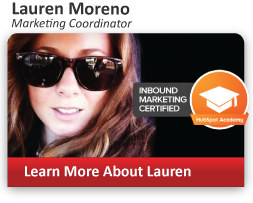 You've had it. Your customers aren't happy, your staff seems unmotivated and the same old customer service model you created years ago just isn't gaining any ground. It's time to reinvigorate your staff and empower them with education so they may delight your customers.
At HubSpot's Inbound conference last week, Mark Kilens spoke about the importance of delighting your customers. Delighting customers is the last step in Hubspot's inbound marketing methodology, which is centered squarely on bringing remarkable content to visitors, leads and current customers.
Here's what Mark had to say:
"It's everyone's job to delight customers, not just your customer service department. Every interaction a customer has with your team whether it is large or small affects their overall experience. Each one of your team members should follow a specific set of 'delight guidelines' to create a remarkable experience for each customer."
HubSpot has outlined these specific guidelines for empowering employees to help them develop customer delight:
1. Delight Employees
Have you thought of ways to delight your employees? At Square 2 we offer flexible work hours, a collaborative open space environment that promotes communication and collaboration, awesome snacks in the kitchen (we love York Peppermint Patties and Veggie Straws) and we bring our dogs to work on Fridays.
2. Educate Employees
Since the customer's needs are most important, it's crucial for each team member to be able to provide the best experience for them. Mark suggests creating customer personas that each employee can easily recognize.
At Square 2, we are always learning. Every week we have team learning sessions where team members share their knowledge to keep us at the top of our game. Often these learning topics arise from listening to our customer pains.
3. Empower Employees
They are the face of your company so let them shine! Empowering your employees will, in turn, delight your customers.
4. Listen, Ask And Help Customers
Sure we may think we listen, ask questions and help our customers… but do we really? Mark suggested in his presentation that, "The businesses that are the best educators will be the most successful."
It's time to dive into customer pains. Ask them the "who, what, why's" to provide the best solutions that will make them a raving fan. Creating content specifically for your customers is a great way to show them you are listening. Emails, webinars, videos and blogs are great places to start.
5. Follow-up With Customers
We've all been told to "under promise and over deliver." But, when it comes to follow-up, it's important to ensure all problems have been resolved. Making marketing easier for the customer will only enhance their experience.
Leverage your communication by using email workflows; personal email allows you to be organized and on top of things.
5. Take Action
It's important to measure your efforts so you know what is working and what isn't. Customer Satisfaction Scores and Net Promoter Scores help determine ways to improve your customers' experiences. Use your tools as well. Smart CTAs invite users to have a unique experience based on where they are in the lifecycle stage. Social media allows for real-time customer service, and email automation provides a platform to announce new product or provide specific content your customers need.
Start Today Tip: Delighting your customers starts with delighting your employees. Empower them with the freedom and knowledge to create a remarkable experience for every customer. Listening to customers and creating that trust is key in creating lasting relationships. Use tools like Smart CTAs, social media and emails to educate and delight those customers.