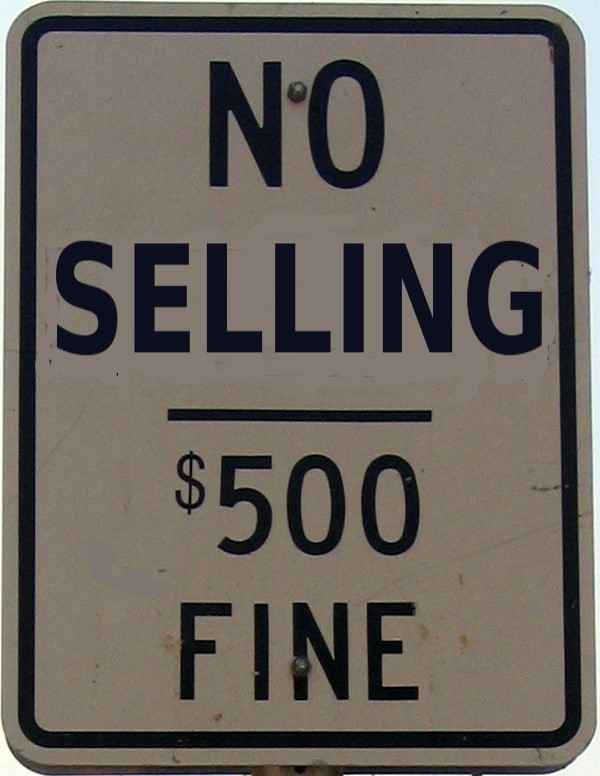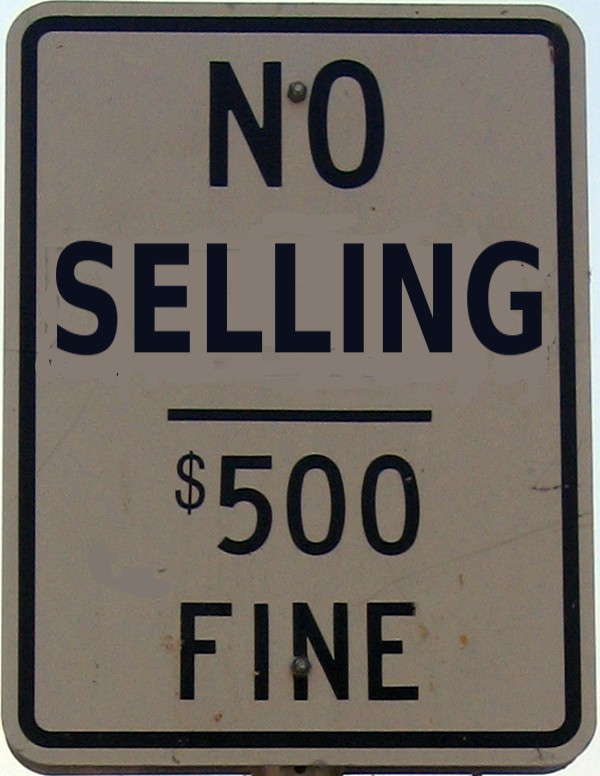 I am sure it's frustrating when just a few people are responsible for all the new business in your firm.
How much money have you invested to train your people to be comfortable with business development? How many meetings have you had to discuss making more people responsible for bringing in new business?
I'm guessing the answer is, "a lot." Most of our professional services clients have gone through similar scenarios.
Stop! Just stop asking them to be someone they're not. Stop asking them to do something they don't want to do, are uncomfortable doing and frankly are never going to do.
Research shows that people would actually rather leave their current job than do something they are uncomfortable doing. Selling is one of those tasks that some of us just don't want to do.
Here is some good news. Your potential clients don't want to be sold to. This applies to all businesses, in case you are reading this and don't have a professional services firm.
So, people don't like to be sold to—if that's true, then how do you get them to know about your firm?
Great question with an even better answer: inbound marketing, content marketing and education. All rolled into one, this new marketing approach puts prospects at ease, gets them feeling safe and helps them hire you quickly.
Here's how it works.
First, I hope you agree that there are many more people who know about your firm than have hired you. So why have all those other people never reached out to you? Why have they hired your competition instead of you?
The answer is that someone else made them feel safe. Someone else got them to know, like and trust their firm before you could. Someone else made an emotional connection with them and then helped to rationalize the details associated with the engagement. If you are going to fix that and get your share of new business, you have to consider the following issues:
Marketing Strategy - You have to create a marketing strategy that helps your prospects know, like and trust your firm first. You do that by educating them, guiding them, advising them and counseling them in the way they want to get educated. Most want to do this anonymously via the web. That's why Google reports nine out of 10 people visit your website before reaching out to you in any way. People want to check out your firm first.
Website Design - If your website design isn't making them feel safe through stories, compelling messages and educational content that creates an emotional connection with them, their next stop will be your competition. Inbound marketing websites are focused on delivering these key components.
Content Marketing - You must have educational content on your website. This content must be in a variety of formats including video, presentations, infographics and printed PDFs. Each of your prospects wants information in different formats. Offering a variety of content ensures you appeal to as many prospective clients as possible.
The Trio Of Offers - Not all your prospective clients are ready to hire you or even speak with you today. But that doesn't mean they are any less interested. You need a conversion strategy for the people who have just started looking around, those who are in the middle of their search process and those who need a firm like yours today. By using No Risk, Low Risk and Direct Business Offers, you attract a much broader group of prospects to your firm.
Lead Nurturing – Since we agreed that not everyone is going to be ready to hire you today, you need to have other inbound marketing tactics that help these people while they work through their own personal selection process. Lead nurturing emails provide additional educational content, strategically delivering it at just the right moment. This process continues to position you as the firm who helps, advises, councils and coaches. No hard sell here.
This new inbound marketing approach to getting clients for professional services firms works. It's been implemented for law firms, accounting firms, architectural firms, engineering firms and IT consulting firms. It's up to you to be bold and brave enough to try something new for your firm. Click here to see some of our best clients.
Start Today Tip – What's it going to be? Quarterly fights with partners about business development? Rolling out another compensation plan to incent associates to bring in new business? Hiring a rainmaker with a rolodex to sell for your firm? These options are never going to deliver scalable, sustainable new business development for your firm. It's time to consider something else. An inbound marketing program is scalable, trackable and proven to deliver high-quality leads that your people simply follow up on. No selling, just talk with the prospective client, ask questions, give advice and sign engagement letters. Are you ready for that?
Square 2 Marketing – Leading The Reality Marketing and Inbound Marketing Revolution!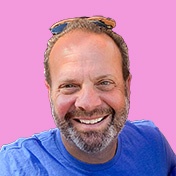 Mike Lieberman, CEO and Chief Revenue Scientist
Mike is the CEO and Chief Revenue Scientist at Square 2. He is passionate about helping people turn their ordinary businesses into businesses people talk about. For more than 25 years, Mike has been working hand-in-hand with CEOs and marketing and sales executives to help them create strategic revenue growth plans, compelling marketing strategies and remarkable sales processes that shorten the sales cycle and increase close rates.