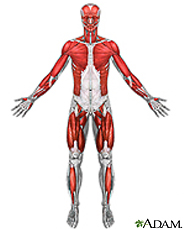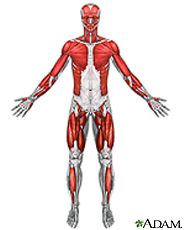 In the spirit of transparency and our continued desire to share best practices with the community of inbound marketing professionals, today we are going to give you a look behind the scenes at Square 2 Marketing.
Yesterday, we ran a guest blog post on HubSpot and today we are going to share the actual inbound marketing program performance results.
That's right. We are going to show you exactly what we did to increase our website traffic and introduce new leads into the top of our funnel.
Let's start with the post itself. It was put up around 4pm yesterday. To read the actual post, click here.
The title was interesting and thought-provoking: "Transitioning to Inbound: A Recipe for Long-Term Success."
Next, the post had an image and the image linked back to a dedicated landing page.
The post also had a number of links in the copy that went to specific pages on our site, providing readers with additional educational information and resources. The links led back to pages on Marketing Strategy, Inbound Marketing, Square 2 Marketing and Fire Your Sales Team Today! (our newest book).
NOTE: These kinds of back links drive traffic to your website and help you rank on search engines by indicating relevance.
The post was well-organized with bolded headers and a list that allowed readers to quickly find valuable information.
The site had social sharing and, as you can see, the post was highly shared across a variety of social media sites. This exposed us, the content and our company to many, many more people who all now have the option to come back to our site to get more cool content.
73 shares on LinkedIn, 39 likes on Facebook, 254 Tweets and 12 +1s on Google+.
Finally and most importantly, at the bottom of the post was a graphic call-to-action button (CTA) that allowed readers to download an e-book to help them learn more. This graphic button took readers to our dedicated landing page, where they happily downloaded our e-book and became a lead in our sales funnel.
Let's look at the data. Since I am writing this Wednesday night, the data is incomplete, but the story is still very compelling.
During the month of June, we were averaging about 242 site visitors a day. On June 26th, the day of the post, we had 426 visitors. This number will increase and I will update the numbers accordingly. This one guest blog post almost doubled our daily traffic in just 3 hours!
But wait—the lead results are even better. Through June 25th, we had generated only 100 leads for the month (a slow month for us). That's about four leads a day. In the three hours since the post went live, we have generated 73 leads for our company. That's right. Seventy-three leads in three hours and the leads are still coming in.
Since the goal of this post was to drive traffic and drive leads for our company, I'd say: mission accomplished.
I think it's important to point out that this isn't a one-time event. This type of marketing is what we do for clients every single day. Identifying places to post content and cultivating guest blog posting relationships is critical to a successful inbound marketing program.
Creating a guest blog post with the right elements and tracking its performance gives you the intelligence to improve traffic and lead generation efforts the next time around. This is inbound marketing. Get found, get leads and drive sales through an integrated process, system, software and analytics that enables you to replicate tangible results day in and day out.
Start Today Tip – You are not going to wake up tomorrow and start guest blogging. An inbound marketing program takes planning and it takes experience. But there are a few things you can do tomorrow to get your company in a better place. Start your own blog. Writing a blog post two or three times a week minimum starts to give you perspective on what your prospects want to hear about.
Keep track of the views and focus on the more popular topics. Do some searching to find blog sites for your industry and reach out to the editors. Once you have an established blog, you can send over a few of your favorite posts. This is how editors see how and what you write and that you won't try to sell to their subscribers. It takes time, but the payoff is huge.
Square 2 Marketing – Leading The Reality Marketing and Inbound Marketing Revolution!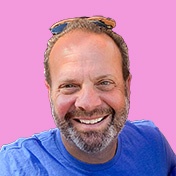 Mike Lieberman, CEO and Chief Revenue Scientist
Mike is the CEO and Chief Revenue Scientist at Square 2. He is passionate about helping people turn their ordinary businesses into businesses people talk about. For more than 25 years, Mike has been working hand-in-hand with CEOs and marketing and sales executives to help them create strategic revenue growth plans, compelling marketing strategies and remarkable sales processes that shorten the sales cycle and increase close rates.