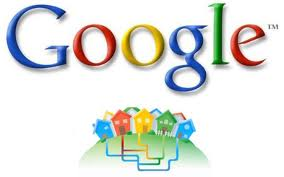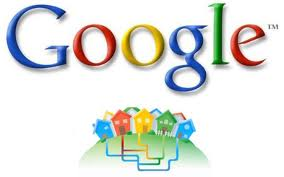 How do you rank #1 on Google? This question has been on the minds of business owners, executives and marketing professionals since Google became the number one search engine in September of 2009.
So you understand the scope and scale of Google, they are the most used website in the world, with an average of half the entire Internet community visiting Google.com every day. That's about 800 million unique users every month.
Combine that with Google's acquisition of YouTube, which gets one hour of video uploaded every second. That's sixty hours a minute. In 2011, YouTube had more than one TRILLION views. That's nearly 140 views for every person on Earth.
Unfortunately, in an effort to protect the quality of their search results from manipulation by "black hat" SEO practitioners, Google has never publicly divulged the specifics of its most important ranking factors. This lack of transparency serves a very important purpose. Without keeping things under wraps, honest "white hat" SEO tactics would quickly be overrun by dishonest practices. Just imagine the quality of search results degrading in the same way your inbox has over the years—in no time at all your search engine results would be 90% garbage.
Still, over the years, marketing experts have been able to reverse engineer Google's algorithms to some extent and determine the most important ranking factors. Here are the tactics you should be focusing on if you want to rank on the first page.
Inbound links – The more links back to your website from other sites, the higher you are going to rank. This can be tricky to implement and this is where many SEO consultants employ "black hat" tactics. JCPenny recently was snagged and in 4 hours dropped from first for "dresses" to 68. One great way to secure valid back links is to guest blog for different, industry sites. In each guest blog post, include an offer and a link back to your site. The more you do this, the more links you get, the higher you rise up on Google.
Domain trust/authority – This has to do with the level of respect each back-linking site commands. So, for example: a link from cnn.com is going to be more relevant and have more authority than a link from joesnewssource.com. One highly effective method for getting links on respected sites is by distributing an SEO optimized press release on the wire service. For a few hundred dollars, this tactic guarantees links back to your site on major websites like Yahoo! Finance, CNN.com, CBSMarketwatch.com and more.
Keyword optimized content – This isn't a new idea, but to revive it with a focus on strategy, it's critical BEFORE you start doing your new website that you know what keywords and keyword phrases you want to be ranked for. Why? Because you have to write copy that includes your keywords. Google states there is no optimal keyword density. This means that your pages have to include keywords in the copy, in the headings, as tags on the images (and so on) but that those keywords should be used in a natural way. More than likely this means one to three times per page. More may be considered keyword stuffing and can actually hurt your rankings. Make sure the copy reads naturally. This is a critical component of getting ranked and getting ranked for the right set of keywords.
Social signals – Google is going social just like everyone else and their latest Penguin update has a piece that is optimizing your content based on social shares, likes, follows, and views. This means you must integrate social media into your overall marketing strategy. Everything you publish must be distributed via the appropriate social sites if you want to improve your rankings.
Freshness of content – Also part of the latest update, Google is rewarding sites that update their content regularly. One of the best ways to do this is with a blog. Every new blog post is a new indexable page, hopefully including your keywords. As a result, the more you blog, the fresher your content and the higher your rankings.
Put this all together and you have a very effective ranking improvement program that generates real results. Better yet, you don't need an expensive SEO consultant to do any of this.
Start Today Tip - Take a look at your current marketing effort. How many of these five simple secrets are part of your weekly marketing activity. Try to work each one in and watch your ranking results start to improve. Marketing is a marathon, not a sprint. You need to work on it every single week to add incremental improvements over time. There is no "secret recipe."
Square 2 Marketing - Leading the Reality Marketing and Inbound Marketing Revolution!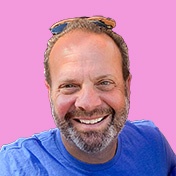 Mike Lieberman, CEO and Chief Revenue Scientist
Mike is the CEO and Chief Revenue Scientist at Square 2. He is passionate about helping people turn their ordinary businesses into businesses people talk about. For more than 25 years, Mike has been working hand-in-hand with CEOs and marketing and sales executives to help them create strategic revenue growth plans, compelling marketing strategies and remarkable sales processes that shorten the sales cycle and increase close rates.