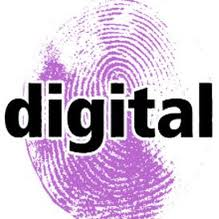 This second installment in our two-part series on digital marketing focuses on the two hottest trends in online advertising video and personalization. For a recap of the topics already covered, click here to read yesterday's post.
Video: it's emotional.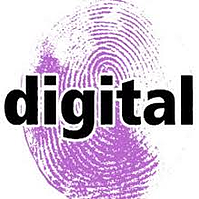 2012 is likely to be a banner year for video. Infinitely more emotional than text, video is a rich medium that fits perfectly within an ever more social web. 85% of Americans watch videos online, and they watch a lot of them too -- over 1.3 billion (yes, billion) videos a day.
Studies show far higher levels of engagement and customer conversion among brands that use video on their websites. The giant of the pack, YouTube, with its new organization and improved functionality, makes content creation and sharing easier -- effectively solidifying its role among social sharing platforms.
Innovative firms such as Boston's Vsnap, whose technology allows users to create and send short video messages is tapping into the democratization of content creation and the desire for more dynamic sharing. Expect online video advertising to grow significantly in the coming year as it is a far less crowded space than television.
But why is online video so hot? Take a look at this video from a blog post last week. Video makes you feel. Strong video provides the emotional connection human beings need to be moved to action or to create that connection you need to solidify you as their vendor of choice. Video tells stories. As humans, we are hard-wired to remember, share and personally relate to stories. That's why so many videos are shared every single day.
We want it our way: personalized.
While, in theory, the internet allows marketers to talk to the masses, few companies know how to tailor an individual message to an individual visitor. Expect that to change in 2012. Data shows that brands with a personalized web and social media presence enjoy far greater engagement and brand buzz.
One way companies are enhancing the individual's web experience is through personas. Websites that allow visitors to create unique profiles that deliver relevant content and a personalized experience are going to keep visitors longer and experience extremely high conversion rates. This will optimize spend on marketing and improve overall performance across the entire marketing program.
What's the common link between all the changes in digital marketing?
They all involve tools and technologies that enhance engagement and improve interaction. In fact, 2012 may be the year when "social marketing" simply becomes "marketing." After all, aren't businesses operating in society "social" by definition?
Start Today – Take a look at your marketing. Is it utilizing all the tools now available? These new tools improve performance and ROI. Most importantly, they better connect your target prospects with your business, giving you a better chance than your competition to get the business, drive revenue and grow your company. If you want to see how these tools might benefit your business, click on the Let's Talk About Your Marketing Button below.
Square 2 Marketing – Leading the Reality Marketing Revolution!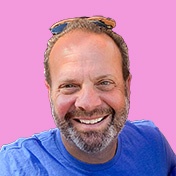 Mike Lieberman, CEO and Chief Revenue Scientist
Mike is the CEO and Chief Revenue Scientist at Square 2. He is passionate about helping people turn their ordinary businesses into businesses people talk about. For more than 25 years, Mike has been working hand-in-hand with CEOs and marketing and sales executives to help them create strategic revenue growth plans, compelling marketing strategies and remarkable sales processes that shorten the sales cycle and increase close rates.