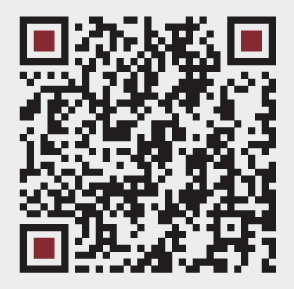 QR (quick response) codes are the latest rage in marketing right now. If you don't know what a QR Code is, take a look to your right. Chances are, you've seen pixelated boxes like this one on everything from print ads and posters to boxes and brochures.
To cut to the chase, a QR code is the same as a web address, link, or URL. By scanning the QR code with your smart phone or tablet, you are immediately redirected to a specific website page without having to remember a complicated website address.
But recent experiences got me thinking that QR codes might be more of a nuisance than a viable Reality Marketing method. We recently sponsored a high-end event for entrepreneurs and offered a QR code at our booth. The idea was that you could scan the code in exchange for a free book at our table, register your email address and get access to educational content, free books, videos etc. While everyone wanted the content we were offering, less than 10% of the 250 people we talked to even knew what the QR code was for or how to use it. In fact, NOT ONE person even had the smartphone app required to scan it.
So I did a little more research. Are these QR codes over-hyped? Here's what I learned.
comScore's study "2012 Mobile Future in Focus" (Feb 2012) examines the mobile landscape across the United States, United Kingdom, France, Germany, Italy, Spain, Japan and Canada. In total, 24 thousand respondents took part to the research. It appears that, when in a retail environment, only 20% of US smartphone users have scanned a product barcode. This seems to support my primary research and contradicts what most marketing tech people are telling us. The simple fact of the matter is: most people don't know what QR codes are or how to use them.
Surprisingly enough, marketers aren't even using the codes properly. According to research from eMarketer, "Mobile Barcodes Drive Traffic to Brand Sites from Print" (March 2012), 40.7% of the QR codes in US advertisements linked to product information, a brand's site or a purchase opportunity. However, only 7.8% of the codes led to opt-ins for newsletters or contests, and fewer than 1% led to special offers, coupons, etc. That means marketers aren't capturing the contact information from people who are going out of their way to look for additional information on products and services.
Now, we do think there is a place for QR codes and that place is in the dissemination of supporting content in real time. As long as that consumer experience is mapped out and planned accordingly, QR codes are an excellent way of capturing contact information for potential buyers and providing those buyers with educational content to help them make a strong purchase decision.
Start Today – QR codes have their place in your Marketing Machine. But make sure the people you want to scan the code are comfortable with QR codes, smart phones and the apps required to do the scanning. Your program can go bad quickly if that part of the puzzle isn't clearly thought out.
Next, don't send them to another website page without capturing their contact information. The hidden gold in this entire process is the QR code got a potential customer to take action. Don't miss this opportunity to give them something of value in exchange for their contact information.
Finally, set your expectations on the low side. The data shows that most people don't know what a QR code is and more don't know how to use it. Don't give up your old fashion URL address or phone number in exchange for a QR code. At least not yet.
Square 2 Marketing – Leading the Reality Marketing Revolution!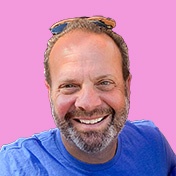 Mike Lieberman, CEO and Chief Revenue Scientist
Mike is the CEO and Chief Revenue Scientist at Square 2. He is passionate about helping people turn their ordinary businesses into businesses people talk about. For more than 25 years, Mike has been working hand-in-hand with CEOs and marketing and sales executives to help them create strategic revenue growth plans, compelling marketing strategies and remarkable sales processes that shorten the sales cycle and increase close rates.