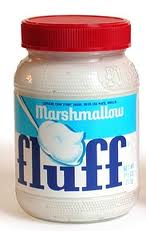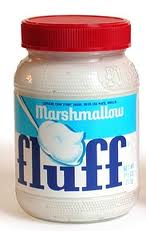 Since we are the "no fluff" marketing and sales firm our clients look to us for straightforward, no bull approaches. With that in mind, we thought it made sense to share some of that same bold and brash commentary here on the blog.
Since we started the Square 2 Marketing, we have built more than 300 client websites. Our team has spent well over 10,000 hours designing and launching website designs that successfully drive leads. What's more, we have looked at, reviewed and provided recommendations for over 3,500 additional website designs. We're not bragging when we say: we know what we're talking about.
Here is some no-fluff website design advice:
You have 10 seconds to tell website visitors a story that gets their attention.
The color of your site and the size of your logo doesn't matter. What matters is how your site makes your prospects feel.
It doesn't matter if your friends like your site, if your mother likes your site, or if your neighbor (who is also in marketing...or is it sales?) likes your site; it only matters that your prospects like your site.
If your site isn't generating leads, then it's missing important components and needs to be fixed.
If the traffic to your website isn't increasing every single month, then you need to add additional marketing tactics to your marketing plan.
If your site looks like and sounds like your competitors, your prospects won't know why to hire you instead of them.
If your website is so cluttered and busy it makes you feel anxious, then chances are it's making your prospects feel anxious too.
If your site doesn't have a single objective in mind (which should be to convert a visitor into a lead) then it will never generate any significant lead flow.
If your website is missing video, then most of the people who come to the site won't read everything you wrote and what they do read, they won't remember.
If your site is missing a blog then it will be very challenging to demonstrate the thought leadership your prosects are looking for. It will also be difficult to rank on Google search returns and utilize social media to drive traffic.
The good news is these upgrades can be easily added without much pain. In fact, you probably don't even have to go through a major redesign right away. Instead, simply add some of this content and functionality little by little in a strategic way until your website has everything it needs to be a more integral part of your sales and marketing machine.
Start Today – Do a website assessment on your own site. Put it through the paces and see what's missing. Make a plan to add what's missing over the next few weeks. Track the results now and then see the improvements 30 days after you have finished. You might even see improvements after each of the upgrades. You should be tracking website performance daily or, at the very least, weekly. Remember, potential customers are visiting your website EVERY SINGLE DAY. The longer you wait to fix it, the more opportunities you are missing.
Square 2 Marketing – Leading the Reality Marketing Revolution!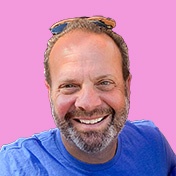 Mike Lieberman, CEO and Chief Revenue Scientist
Mike is the CEO and Chief Revenue Scientist at Square 2. He is passionate about helping people turn their ordinary businesses into businesses people talk about. For more than 25 years, Mike has been working hand-in-hand with CEOs and marketing and sales executives to help them create strategic revenue growth plans, compelling marketing strategies and remarkable sales processes that shorten the sales cycle and increase close rates.