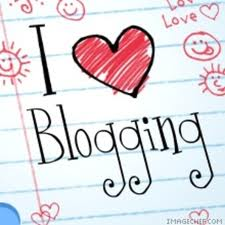 The short answer—YES Virginia, YOU NEED A BLOG! The right question is "how does having a blog on your website contribute to your marketing effort?"
Here are a few of the ways a blog impacts the performance of your marketing program.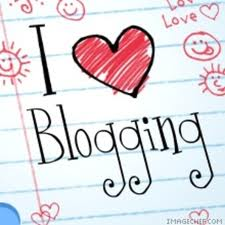 Rankings for Keywords – If you have a defined content strategy then you should be blogging about topics clustered around your targeted keywords and keyword phrases. For instance, one of ours is website design. So we spent 30 days blogging about website design and related topics. The result was a page 1 ranking on Google for website design.
Thought Leadership – Prospects want to see your perspective and your views on issues that are important to them. A blog gives them insight into your attitudes and opinions. It also gives them a chance to hear your voice and make sure there is a connection between what you do and what they need.
Page Rankings – When you blog, you are able to link back to pages on your website. These links are highly valued by the search engines and even though the link is from your blog to your site, the more back links, the more highly ranked your individual content pages will be.
Offers – Visitors need to be converted into leads. One great way to do that is with offers. Offering the blog as an NRO (No Risk Offer) is a great way to get visitors to identify themselves to you and for you to be able to help them regularly when they receive your blog post email.
Regular Communication – It's physically impossible for even the best sales person to talk with contacts, suspects, prospects, opportunities or even clients every single day. But your blog can back you up. If your contacts are signed up to receive your blog, then you are reminding them of your company, your solutions and your unique perspective every single day. Or at least as much as you are able to blog.
Back Links and Guest Blogging – Getting people from others sites to your sites is critical if you are executing a "get found" strategy. A robust and active blog might give you the chance to be a guest blogger on other relevant sites. This is the perfect chance to refer people back to your site to get some of your amazing content or sign up for your blog. These back links are also highly rated by Google and do wonders driving your site up the rankings. Click here to see an example.
Bottom line: Blogs are here to stay and they need to be a part of your marketing program.
Start Today – If you don't have a blog, get one into your website today. They are easy to set up, link and start using. One tip we use with our clients is an editorial calendar. This prevents the "what do I write about today" syndrome from popping up. Start by identifying your top 10 keywords. These are the words your prospects are using to search for your company. Create a list of blog topic ideas that are related and actually include your keywords.
Make sure you have enough ideas to write a couple of posts a week at a minimum. Encourage clients, partners, prospects and contacts to subscribe to the blog and then get started. Track the number of subscribers and keep an eye on which blog posts garner the most views. This will help tailor blog topic ideas out into the future.
Last but not least! Have fun! Enjoy the blog! Look at it like a conversation with your best client.
Square 2 Marketing – Leading the Reality Marketing Revolution!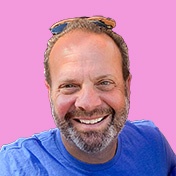 Mike Lieberman, CEO and Chief Revenue Scientist
Mike is the CEO and Chief Revenue Scientist at Square 2. He is passionate about helping people turn their ordinary businesses into businesses people talk about. For more than 25 years, Mike has been working hand-in-hand with CEOs and marketing and sales executives to help them create strategic revenue growth plans, compelling marketing strategies and remarkable sales processes that shorten the sales cycle and increase close rates.