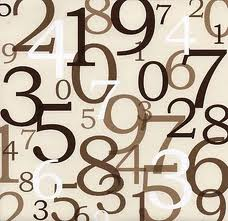 "What gets measured gets done." It has been attributed to Peter Drucker, Tom Peters, Edwards Deming, Lord Kelvin and others. Marketing is one of the few functional areas of a business that has avoided "getting measured" for a very long time. That is changing. Marketing is becoming a science. So our question today is...what should your key performance indicators (magic numbers) be for your marketing effort?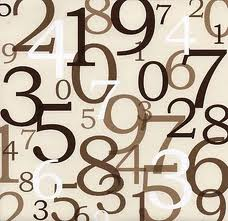 There are a lot of options. Different people will give you different answers as to what the key numbers are for a marketing program in 2012. But here are our recommendations.
Website Visitors – Forget unique or repeat, just track total visitors. This gives you a very good understanding of the number of people who are seeing your messages, solutions and positioning.
Leads – Yep, leads. Marketers hate being responsible for leads, but those days are over. Now for the good news: you can consider anyone who requests anything from you a lead. Download a free report – Lead. Register for a webinar – lead. Sign up for an email newsletter – Lead. Why? Why not? They were interested enough to request something and give you their contact information. They might not be ready for a sales person today, but they are a lead.
Conversion Rate – This is critical. This number measures the effectiveness of your entire program. If 5,000 people visit your website tomorrow and no one converts, you have a big problem. Strong messaging, enticing offers, interactive pages and great stories all contribute to increasing conversion rates.
Sources – Where your website visitors are coming from is also important. Are they coming from direct links (people typing in your name or website url) or are they coming from social media, organic searches and referring sites. These all contribute to key decisions on what is working and what isn't. Track total website visitors by source to see which of your outreach programs is delivering the best results.
Inbound Links – These are the life blood of your new marketing strategy. Without these links, new people aren't seeing your messages, your content and your thought leadership. Measure the amount of new inbound links and the quality of those links regularly.
That's it. Stop there. There are many more metrics that provide insight into program performance, but if you watch these five areas daily, you would get a new perspective on marketing. Did you know that with a little work you can impact these numbers on a daily basis? You can drive these numbers up day over day, month over month. By observing and improving these five metrics, in the end, your marketing program becomes a performance driven revenue generating machine.
Start Today – Create your magic numbers. Take the list above and either delegate it out or find the data yourself. Benchmark these numbers as of today and then track them daily over the next 30 days. While there are many web-based software tools that will help this task. These numbers are readily available.
Square 2 Marketing - Leading the Reality Marketing Revolution!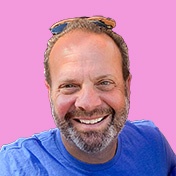 Mike Lieberman, CEO and Chief Revenue Scientist
Mike is the CEO and Chief Revenue Scientist at Square 2. He is passionate about helping people turn their ordinary businesses into businesses people talk about. For more than 25 years, Mike has been working hand-in-hand with CEOs and marketing and sales executives to help them create strategic revenue growth plans, compelling marketing strategies and remarkable sales processes that shorten the sales cycle and increase close rates.