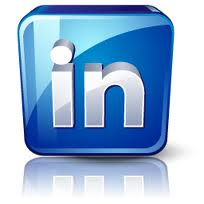 There are so many social media websites out there, it's no wonder people are confused. Take a look at the list of the most obvious options: YouTube, Facebook, Twitter, LinkedIn, Tumblr, Flickr, Pintrest, Google+, MySpace, Friendster, Bedo, Tagged...and there are many more. Each of these websites have millions of registered users.
Which one is right for your business? Check out our video on this topic.
First, if you have a sound strategy you should already know where your target buyers are spending their time online.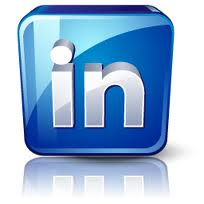 An obvious choice, if your target is business owners and executives, is LinkedIn. We already know that LinkedIn is more effective at generating leads than Facebook or Twitter. In fact, it is 277% more effective in that department. It also has over 100 million users, making it a B2B marketing goldmine.
If you are selling to consumers, Facebook might be the more appropriate option. With 800 million users, most of them visiting daily, you have a huge marketing opportunity here if you leverage it correctly.
YouTube, often overlooked as a social media site, is now the second most popular search engine behind Google and the most popular "how to" site on the internet.
These are marketing opportunities businesses shouldn't overlook when formulating a strategic marketing plan. The right answer is typically: do something with ALL the social media sites.
What about the new ones you haven't heard of? That's where tracking and testing comes in. It's fine to try new sites, but if you don't get results, it might be a mismatch for your target market. Set aside a fair amount of time for testing. Typically 30 days should be enough to give you an idea of performance. If traffic to a dedicated page doesn't increase in 30 days, then move on to another test site. If traffic is coming in, double down and add even more content or increase your post frequency to continue the positive momentum.
This new marketing approach is complicated. It takes a concerted effort to develop engaging, creative and compelling content and then get that content out to the right site. Then there is the time associated with creating landing pages to give visitors the personalized experience they need and tracking the results.
Most companies should consider bringing in an expert to handle this type of work. After all, your brand, your persona and your reputation are at stake. A mistake on a social media site spreads even faster than something positive. Wade into it slowly and don't be afraid to ask for help from professionals.
Action Item – Create the short list of social media sites. Start with the big four, LinkedIn, Facebook, YouTube and Twitter. From a volume perspective this is where the people are hanging out. Create a specific and targeted strategy for each. Create the content you need to drive people back to your site and to a dedicated landing page. Then track and test. After 30 days, assess and relaunch.
Square 2 Marketing – Leading the Reality Marketing Revolution!
P.S. Looking for some short term help, guidance or just a little more education. Join us for our webinar on the topic of Social Media, click here to learn more.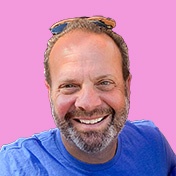 Mike Lieberman, CEO and Chief Revenue Scientist
Mike is the CEO and Chief Revenue Scientist at Square 2. He is passionate about helping people turn their ordinary businesses into businesses people talk about. For more than 25 years, Mike has been working hand-in-hand with CEOs and marketing and sales executives to help them create strategic revenue growth plans, compelling marketing strategies and remarkable sales processes that shorten the sales cycle and increase close rates.