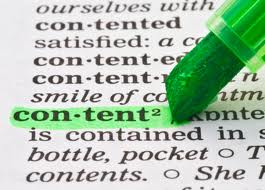 We all want our networks to be larger. Many of us even measure our success in terms of the following questions. How many Facebook friends do you have? How many Twitter followers? How many connections on LinkedIn? Most of us understand the power behind these networks and how easy it is to communicate with these networks. But the question that begs to be answered is…how do you get more people to like, friend or follow you?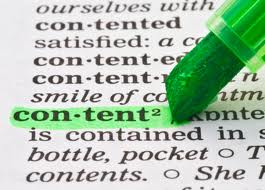 There are many articles with tips and techniques on how to grow your networks. For instance, on Twitter, the more people you follow, the more people will follow you. But that only gets you so far. There is a better, more sustainable way, more value-oriented way to grow your networks by using content.
As I mentioned in a post from a few days ago, people WANT TO SHARE content. If they read something, see something or like something, human nature is to want to share it with other people. This sharing is an innate, human trait. If we have something cool and we show it to others, then we become cool, by association.
Offering people engaging, creative and entertaining content is the best way to build your network. As the content is shared, people want to get more; they want to be connected, to be part of the party or in the know. We mentioned yesterday the three types of content or the Trio of Offers.
Here are some examples of content ideas that our clients have used to build their networks.
No Risk Offer – Video showing the differences between two competitive cooling products used to keep your data center up and running efficiently.
No Risk Offer – White paper with little known tips on picking the best health insurance coverage for your small to midsize company.
Low Risk Offer – Free webinar teaching attendees how to use spray foam insulation in their commercial property to reduce sound and increase energy efficiency.
Low Risk Offer – Online assessment of your current IT support infrastructure with a set of recommendations on how to improve it.
Direct Business Offer – Initial consultation with a Data Center Engineer to see what improvements can be recommended for your Data Center.
Direct Business Offer – Complimentary review of your home to show you how solar energy system will save you on your energy bill.
If you want to brainstorm offers for your business, click here to schedule a call with one of our marketing strategists.
Action Item – Create one No Risk, one Low Risk, and one Direct Business Offer for your company. If you would like us to comment privately on your creative offers, email me at mike@square2marketing.com and I would be happy to give you some suggestions on your ideas.
Square 2 Marketing – Leading the Reality Marketing Revolution!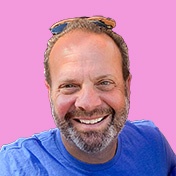 Mike Lieberman, CEO and Chief Revenue Scientist
Mike is the CEO and Chief Revenue Scientist at Square 2. He is passionate about helping people turn their ordinary businesses into businesses people talk about. For more than 25 years, Mike has been working hand-in-hand with CEOs and marketing and sales executives to help them create strategic revenue growth plans, compelling marketing strategies and remarkable sales processes that shorten the sales cycle and increase close rates.