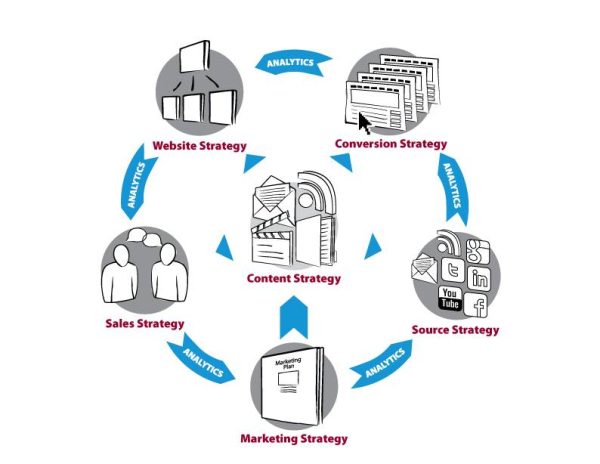 Buyer behavior has changed. No longer are we (as consumers) waiting for a sales person to call on us, we aren't driving from store to store looking at competitive products. Now we are starting our pre-purchase research on the internet, asking for a referral or posting a request for referral on social media sites. Click here to learn more about the changes in buyer behavior.
This means our marketing strategy has to change too. The graphic below highlights the changes you need to consider when putting together your 2012 strategic marketing plan.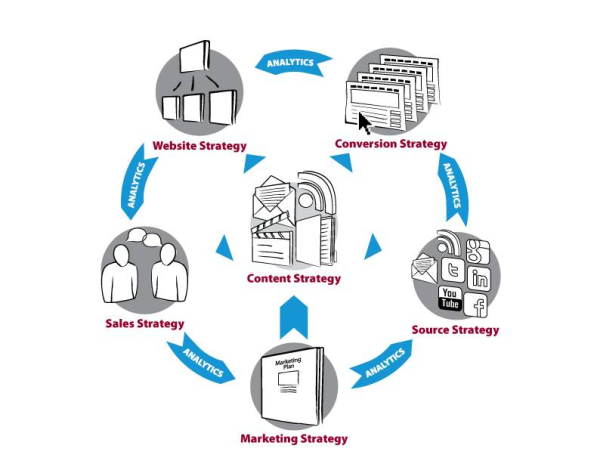 1. As we have been saying, you need a Marketing Plan. Messaging, differentiation, and an integrated set of marketing tactics planned out for the entire year. This isn't optional. If you want to grow your business you need this today.
2. Part of that plan has to be an understanding of the Audience Source Strategy. What websites, blogs, and emails are the people in our target market utilizing on a regular basis? Your prospects are looking for information on relevant websites. They are subscribing to blogs, emails and downloading information. They are talking about your solution right now. We need to be part of the conversation.
3. What Content Strategy do we need to create to get their attention? We need to create No Risk Offers, Low Risk Offers, and Direct Business Offers that move them to identify themselves. Creating the right content gets us into the conversation and it helps us position ourselves as a valued resource.
4. We need a Conversion Strategy so when they visit our website they feel safe, welcome and interested in learning more. How should our Landing Pages be organized to optimize conversions? They need to understand that downloading information or signing up for a webinar will help them, not put them on a list for a sales call. This experience needs to be personal and about them. Not about us.
5. Conversion, Content and Marketing Strategy all feed a well thought out Website Design Strategy. Websites are no longer static electronic brochures. They need to provide personal experiences that, counsel, advise and educate visitors with helpful information. Websites need to provide rich, multi-media experiences that engage visitors to the point of interaction. Video has to be prominent.
6. Finally, websites need to drive conversions to drive sales growth. So our Sales Strategy must be tightly integrated into our overall approach. What is the sales experience? How do we reuse content in the sales experience to help prospects feel safe? This can be thought out and created in advance to deliver a remarkable experience even before the prospect selects your company.
ACTION ITEM – Don't try to boil the ocean. Look at your current marketing and make one simple improvement in each of these areas.
- Identify one source where your prospects visit regularly.
- Think about one potential Free Report (No Risk Offer) that you can post on that site.
- How will that report drive traffic back to your website and how can you capture visitor contact information? Create a single landing page for that offer.
- Take a good look at your website, make sure it speaks to your prospects and educates.
- Last but not least, look at your sales process and make one simple adjustment. Instead of constantly asking for the appointment, try sending educational information.
See what happens when they call you and ask you to come in.
To learn more about how Social Media contributes to the new marketing strategy, try attending our webinar, click here for more information.
Square 2 Marketing – Leading the Reality Marketing Revolution!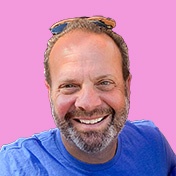 Mike Lieberman, CEO and Chief Revenue Scientist
Mike is the CEO and Chief Revenue Scientist at Square 2. He is passionate about helping people turn their ordinary businesses into businesses people talk about. For more than 25 years, Mike has been working hand-in-hand with CEOs and marketing and sales executives to help them create strategic revenue growth plans, compelling marketing strategies and remarkable sales processes that shorten the sales cycle and increase close rates.