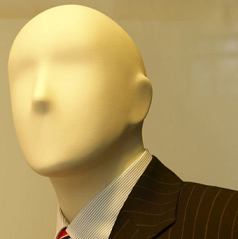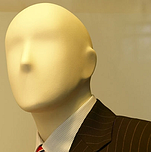 Marketers love to talk about the target market. Typically a set of cold hard facts associated with a group of people. Here are a couple of examples.
• Businesses with 20-100 employees, revenues over $1 billion, located in the Midatlantic, in the professional services industry.
• Males, 25-45, with disposable income, living in the southern California area, listening to satellite radio.
But if we are going to apply some of the new marketing methodologies, we need to know much more about our target market. Better yet, we need to give them "persona's." Marketing is an individual activity. It is a person to person communication exercise. The stories needed to make your business sound different are going to be told by people, to people and they need to resonate with people, regardless of whether you are a B2B or B2C marketer.
So, in our B2B example. Who are the people in those businesses? What are their titles? How old are they? Male? Female? What are their backgrounds? Are they technical? Analytical? What websites do they visit? What magazines do they read? What kind of car might they drive? As we answer these questions, we are creating a persona...in this case, let's call our B2B persona Patty.
As we get to know Patty better, think about what she might look like. Add her likes and dislikes to a poster in your office, until you have the details of her personality. Now when it comes to marketing, ask yourself...would Patty respond to this offer? Would Patty want to attend this webinar? Would Patty be interested in this eBook?
Understanding your prospects' personas helps you create website designs that appeal to their personalities, create individual landing pages, customize blog posts, and marketing tactics that speak to them personally.
Giving a face to your target market helps you create stronger differentiation, better more compelling stories, and more effective conversions. The result will be more leads and more sales.
Square 2 Marketing - Leading the Reality Marketing Revolution!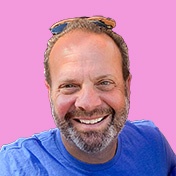 Mike Lieberman, CEO and Chief Revenue Scientist
Mike is the CEO and Chief Revenue Scientist at Square 2. He is passionate about helping people turn their ordinary businesses into businesses people talk about. For more than 25 years, Mike has been working hand-in-hand with CEOs and marketing and sales executives to help them create strategic revenue growth plans, compelling marketing strategies and remarkable sales processes that shorten the sales cycle and increase close rates.