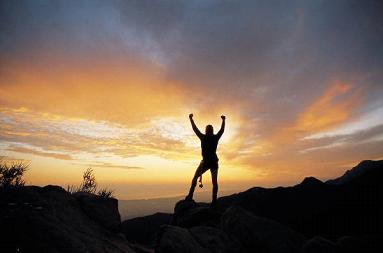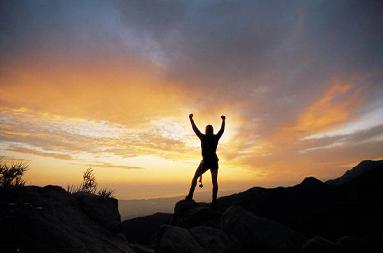 You would be shocked at how many business leaders don't have a clearly defined over arching
business strategy driving their day to day marketing decisions. This becomes challenging when trying to create the marketing strategy, but not to worry. We have a great solution that will help your team interactively create the business strategy in one 90 minute meeting.
We call it the Stairway 2 Heaven exercise. All you need is a large wall in your conference room, a set of colored sticky notes and some Sharpie pens.
Step One – Create the "Current State" - 15 minutes
On the first set of colored sticky notes, ask your team to jot down small phrases that describe your company's current state (one phrase per sticky note). Each team member should work independently so that you gather as many individual perceptions, viewpoints and opinions as possible. When everyone comes back to the table, these diverse perspectives spur a lot of productive conversation about your business. These could be positive or negative comments. You might see items like; not enough leads, to many rules, comfortable office, need more profits, etc.
Step Two - Create the Chronology of "How You Got to the Current State" - 15 minutes
Working collaboratively with the entire team, use a different colored set of sticky notes to create a timeline beginning with the day you started doing business. On each individual sticky, capture the important milestones that have led up to the current state. This gives you a historical perspective on how you got to where you are today.
Step Three - Create "Heaven" - 15 minutes
Now working individually again, on the third set of colored sticky notes ask your team members to jot down small phrases that describe your company's ideal state. What are the accomplishments or company characteristics that would indicate you've "made it". Here you might see items like; higher compensation, challenging projects, and happy customers
Step Four - Create "Hell" - 15 minutes
While far from the most important part of this exercise, it's helpful to note where you DON'T want to go. Working together as a group, ask your team members to make a quick collection of sticky notes illustrating things that would be the worse case scenario for your business.
Step Five - Create the Stairway 2 Heaven - 30 Minutes and every month after!
Now that you know where you are, how you got there and where you want to go, it's time to build a bridge between your present and future states. This bridge (or stairway) is made up of the action steps you need to implement in order to arrive at your "Heaven."
By placing each step in chronological order from left to right, you create a manageable plan for achieving your goals. Challenge your team to accomplish one action step every month or quarter (depending on your team's bandwidth and budget) and before you know it, you have a defined business strategy with an action plan designed to get you to your goals.
Of course, the process doesn't stop there. Be sure to check back with your entire team on a regular basis to gage your company's progress and make any necessary adjustments. Leave your "Stairway 2 Heaven" on the wall as a visual reminder to your team of the goals they created and the future state they are all working towards together.
Square 2 Marketing - Leading the Reality Marketing Revolution!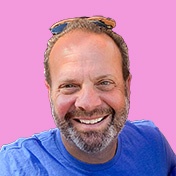 Mike Lieberman, CEO and Chief Revenue Scientist
Mike is the CEO and Chief Revenue Scientist at Square 2. He is passionate about helping people turn their ordinary businesses into businesses people talk about. For more than 25 years, Mike has been working hand-in-hand with CEOs and marketing and sales executives to help them create strategic revenue growth plans, compelling marketing strategies and remarkable sales processes that shorten the sales cycle and increase close rates.