The World Series starts tonight. I know the Phillies aren't in it, and I am not saying I will be watching, but I was thinking about what it takes to win the World Series and I couldn't help but compare it to a well planned out marketing program.
Humor me…you might enjoy the analogy. To win the World Series you need a combination of great starting pitching and great relief pitching. You need fabulous fielders, singles hitters, home run hitters, and guys who can steal a base. You also need a bench of utility and serviceable backups should one of your players get hurt or you are in desperate need of a key hit late in the game. Don't forget that you need a comprehensive and detailed plan that takes you from Spring Training all the way to the Fall Classic.
Marketing works exactly the same way. As the business owner, you should meet with your team NOW to get ready for next year. This is the same as baseball's Winter Meetings when GMs get together with their managers, scouts and coaches to plan for the next season. They know what they want to achieve and they evaluate all their players. You should be evaluating your current marketing activities so you can cut, waive or trade the laggards and add, sign or reinvest in your most productive marketing tactics.
With a strong game plan (marketing strategy) you know what mix of tactics are required to get you to your goals, just like the GM knows what mix of players are required to win the World Series. Now you have to go out and execute. The players have to play and the marketing tactics have to perform.
The team is built from the ground up, just like your marketing. You can't compete without strong starting pitching, just like your website. You can't market your company without one. If it doesn't perform; drive conversions, downloads, leads and calls you can't compete. The relief pitchers have to hold the lead, just like social media. People are forming opinions on your business and reading other people's opinions on your products and services, if you aren't involved in those conversations your competitors will be. Without strong relief pitchers you will lose games in the late innings.
You need strong hitters. Just like your marketing needs strong content. Content drives the conversation. You need the big blasts like eBooks, videos, and webinars and you need your share of singles like blog entries. If you aren't hitting the ball, your customers never get to know, like or trust you. If you don't hit, you don't score and you won't win many games.
You need to be fast, in the field and on the bases. This means you need to be there when your competitors aren't, this requires continued conversations with your prospects and clients. Email marketing, search and lead nurturing campaigns provide the ability to automatically communicate with your prospects sending the perfect message at the exact time to the right target market.
Finally, you have to play defense, fielding your opportunities and handling them flawlessly so you never bobble, drop or misfire any chances. Your sales process, sales messages, and sales presentations all have to be perfectly aligned to get your prospects to feel safe choosing you and then equally safe referring you to their contacts.
Along the way the manager tweaks and adjusts the lineup, motivates the players, and makes in-season moves to work the plan during the season. Every day he does something, almost every day there is a game so he constantly works his team. Treat your marketing the same way. Look at your website traffic daily, review conversion rates, track email performance, test subject lines, blog regularly, adjust the blog topics based on the response of your readers. Consider trading or dropping a program that isn't performing and adding or trying a new tactic. This constant tweaking is a requirement if you want to get to the World Series.
A lot has to go right to win the World Series and yes this is hard work but baseball and business have a lot in common. They are both measured by wins and losses. Baseball brass is measured on the increase in wins season over season, just like your business. Did you sell more than last year, increase profits over last year, or hit our goals this year? And just like baseball, in business the best seasons are those when you won more than you won the year before.
Think about your marketing like a baseball team and you will be one step closer to winning the World Series.
Square 2 Marketing – Leading the Reality Marketing Revolution!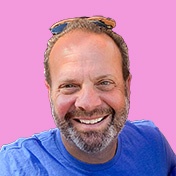 Mike Lieberman, CEO and Chief Revenue Scientist
Mike is the CEO and Chief Revenue Scientist at Square 2. He is passionate about helping people turn their ordinary businesses into businesses people talk about. For more than 25 years, Mike has been working hand-in-hand with CEOs and marketing and sales executives to help them create strategic revenue growth plans, compelling marketing strategies and remarkable sales processes that shorten the sales cycle and increase close rates.