We need some new vocabullary to understand the new sales and marketing funnel. Marketing has become a science with the tools necessary to impact each part of the funnel. But before we look at the new funnel math, we need to establish new vocabulary that matches funnel metrics. Below are the four key terms used to describe people as they flow through and in or out of the sales and marketing funnel.
Contacts – the first personal interaction we might have with someone. These are people we meet at trade shows, at networking events, who are referred to us. We think they might be an opportunity. They haven't selected us, but we have had initial "contact" with them.
Suspects – these are the people who have raised their hand. They found us on the web and downloaded our white paper, free report, eBook, watched our video, or attended our webinar. These people are interested in us, but we don't know if we are interested in them. These could also be people WE are interested in. Potential prospects, companies we WANT to do business with. We know them, but they don't know us. Before we can call them a prospect, we have to get to know them better.
Prospects – Now we know. We like them (they are qualified) and they like us. They are still early in the Guided Sales Process (for more on this see our newest eBook, Fire Your Sales Team Today!) but there is potential for us to work together.
Opportunities – We are talking about working together. They understand what we do, we understand what they need. We are actively co-creating a solution that meets their specific and direct business needs.
These four new descriptive phrases are critical to understanding the new buyer behavior. Understanding the numbers at each stage in your sales and marketing funnel is critical to managing that funnel and when we talk about the new Funnel Math associated with actively managing the process, it will become clear how these all work together.
Square 2 Marketing – Leading the Reality Marketing Revolution!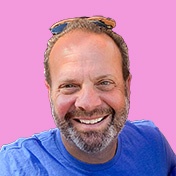 Mike Lieberman, CEO and Chief Revenue Scientist
Mike is the CEO and Chief Revenue Scientist at Square 2. He is passionate about helping people turn their ordinary businesses into businesses people talk about. For more than 25 years, Mike has been working hand-in-hand with CEOs and marketing and sales executives to help them create strategic revenue growth plans, compelling marketing strategies and remarkable sales processes that shorten the sales cycle and increase close rates.