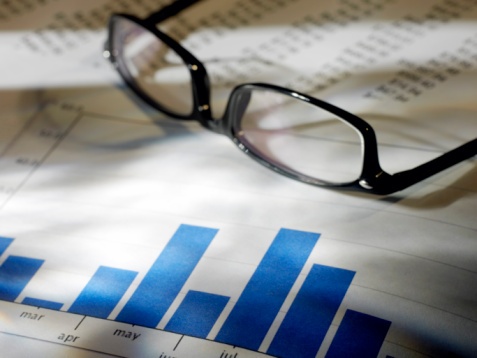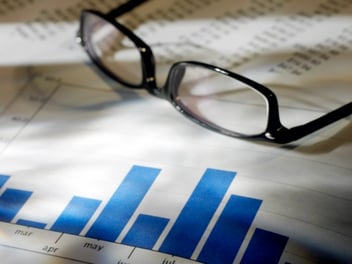 A solid social media strategy, coupled with some basic analytics, is integral to the success of your inbound marketing plan.
You know you have to tweet, post to LinkedIn groups, pin cool stuff to Pinterest boards and whatever else it takes to get your brand's message in front of your target audience.
Making these social posts is easy. Getting the results you want is hard. The good news? Analyzing your efforts to learn what's working, what's not working and why isn't as hard as it seems.
Is Your Social Media Strategy Working?
You may have heard how Copyblogger, leaders in the world of blogging and online marketing, decided to kill their own Facebook page, cutting a link to 38,000 fans.
The decision was not made lightly, but after the Copyblogger team looked at the data and realized that many of their "fans" were not associated with active Facebook accounts, it became clear that Facebook just wasn't the place to reach their audience.
Analytics were at the heart of Copyblogger's decision. They looked at their data and made a tough call.
Analytics need to be at the heart of your social media strategy as well. Your overall strategy must rely on a deep understanding of where your target audience spends time, what they're looking for (and what they're not) and why they're using a particular channel to find it.
Become A Social Media Examiner
If you've spent some time in the inbound marketing space, you may have come across the website Social Media Examiner.
Inbound marketers have access to a wealth of resources on this website, including tips on how to know if your social media activities are working and leveraging Google Analytics to gain a better understanding of your inbound marketing successes and failures.
This post on measuring social media engagement highlights some useful built-in and third-party tools for measuring the effectiveness of your social media activities. Tools such as TweetReach show you all the users who have contributed the most to your reach through Twitter, while Buffer lets you sort your tweets by the amount of engagement they received and break down commonalities between the most impactful tweets.
Tools like these are beneficial for any brand looking to use analytics to boost social media engagement.
Google Analytics: Don't Let It Scare You
Social Media Examiner founder Michael Stelzner is a prolific podcaster and writer. In a podcast this year, Stelzner spoke with Christopher Penn, author and VP of marketing technology at the PR firm SHIFT Communications. The pair discussed how you don't need to be a wizard statistician to improve your marketing with Google Analytics.
Penn says that there's a relatively low barrier to entry for just intelligently reporting on what you're doing. "You'll get 80 percent of the way with just 20 percent of the techniques in the toolbox," he says.
Stelzner notes it's a common mistake to think of analytics as just tracking likes, comments and social shares and then getting tunnel vision trying to replicate the most liked and shared pieces. Conversion tracking, Stelzner says, is one of the many easy-to-use insights offered by Google Analytics.
Once Social Media Examiner started focusing on conversion tracking, it was revelatory.
"We started looking at the posts that were the most popular and saw that they didn't have the best conversion. It completely transformed our world," he says. "It was almost like we never had glasses, and then we got glasses and then everything was clearer."
Learning From Michael Stelzner At Inbound 2015
Stelzner is scheduled to lead a Hacks, Tips & Tricks session on Fri., Sept. 11 at Inbound 2015. We know we can't make it to every session at Inbound, but Stelzner's is one we don't want to miss.
His training session, "How To Measure Social Media Activities Using Google Analytics," will cover setting up conversion tracking in Google Analytics, using Google UTM tracking codes and interpreting the data you collect.
Square 2 Marketing is looking forward to this session and learning more about using data analytics to see what's working, what's not and how to improve our analytics game.
Start Today Tip– Stop thinking about success in terms of likes, shares and comments. Of course you want your readers to engage with your content, but getting them to take actions that bring them to the next phase of the buyer journey is more important. You should be monitoring various online behavior analytics such as bounce rates and conversion rates to see where you're doing well and where you need to improve.
Square 2 Marketing- Leading The Reality Marketing, Inbound Marketing And Inbound Sales Revolutions!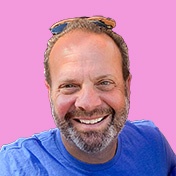 Mike Lieberman, CEO and Chief Revenue Scientist
Mike is the CEO and Chief Revenue Scientist at Square 2. He is passionate about helping people turn their ordinary businesses into businesses people talk about. For more than 25 years, Mike has been working hand-in-hand with CEOs and marketing and sales executives to help them create strategic revenue growth plans, compelling marketing strategies and remarkable sales processes that shorten the sales cycle and increase close rates.