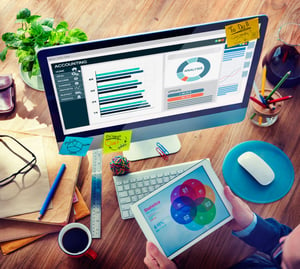 If you're a B2B company, you may wonder: why is social media important today? After all, platforms like Facebook and Twitter are great for reaching out to the public, but you're interested in clients within specific industries. Why waste your time on sites that cater to a broad audience that you're not even looking to attract?
It's important to remember that while businesses use social media to influence consumers, these companies also interact with one another online. Foregoing these platforms means you're abandoning an opportunity to start valuable business relationships. With the right social media presence, you can market your services to professionals in these organizations in ways you never thought possible.
With these tried and true techniques, you'll be able to expand your client pool and build a reputation as a leader in your industry.
It Builds Your Brand
As a company that sells to other businesses, your credibility is important. If one company is dissatisfied with you, word will travel quickly. You need to put your best foot forward at all times to ensure customers think the best of you. Today, social media is an important part of making a business team seem authoritative in its industry.
Whether you're reaching followers on Twitter or starting discussions within LinkedIn Groups, the right posts can make or break your reputation. If you share informative content regularly, your audience will see that you are capable and informed about the current topics in your industry. This will allow these professionals to trust you, driving them to your website and improving your chances of making a sale.
It Boosts Your Search Engine Ranking
Unless people have a direct URL to your site, they will probably only reach it through a search engine. Your prominence in search results is therefore crucial to attracting visitors. If you don't rank within the first two pages, your site will probably have fatally low traffic.
Thankfully, social media offers many of the tools you need to boost your search placement. If other pages link to your content, it will get boosted in the results. Sharing articles on social media will therefore allow you to make your blog posts more prominent. Your social profiles themselves can also appear as results if the right search term is used.
You Can Expose Your Content
This point draws heavily upon the last two. Clearly, blog posts are essential to both your brand management and search engine optimization (SEO) strategies. But without an effective social media strategy to disseminate this work, you probably won't be able to reach other companies.
We've said it before and we'll say it again: if you're not using LinkedIn to share your content with other businesses, you need to start right away. The site allows you to create a broad network of contacts, but you can also share posts with potential clients who you know are looking for new products. When you target these sales qualified leads, you'll be able to guide them through the sales cycle faster.
It Allows You to Interact with Your Customers
Accountability is important. We've discussed the importance of trust earlier in this article, and social media allows for a level of transparency that puts buyers at ease. They can see when someone complains about a company, but the opposite also applies. If your feed is clean and free of negative attention, it will allow potential clients to put their faith in you. It also gives you the ability to reach out to them, ensuring your relationship is a dynamic and interactive one.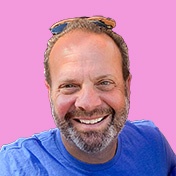 Mike Lieberman, CEO and Chief Revenue Scientist
Mike is the CEO and Chief Revenue Scientist at Square 2. He is passionate about helping people turn their ordinary businesses into businesses people talk about. For more than 25 years, Mike has been working hand-in-hand with CEOs and marketing and sales executives to help them create strategic revenue growth plans, compelling marketing strategies and remarkable sales processes that shorten the sales cycle and increase close rates.