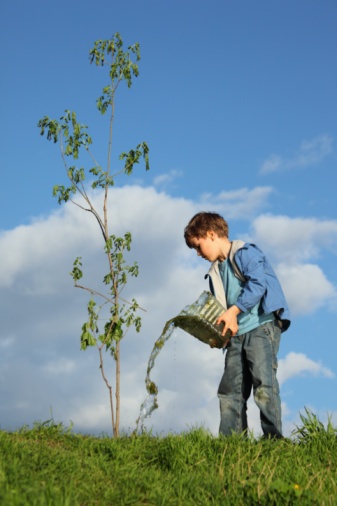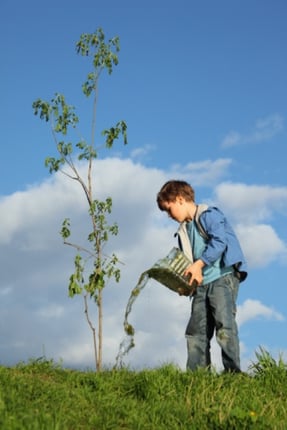 Lead nurturing is one of the hardest aspects of inbound marketing. Your marketing strategies need to sync up perfectly.
How often do you send an email? How long do you wait between nurturing emails? How many emails do you send before you give up? How aggressive should you be? All great questions.
The good news: A lot of these questions are answered in your marketing strategy work. For example, if you have a long sales cycle, you need to consider a longer nurturing campaign and perhaps more emails or more time between them. If you have a shorter sales cycle, you might want to have less emails in a more condensed time frame.
Here are some suggestions to make sure that you don't bother your leads, but rather help them get to know, like and trust you – so they say "yes" to hiring you.
Write More Inspiring Emails
How many emails like this have you seen?
Thank you for downloading our whitepaper. Here's a series of blog articles that might interest you. If you'd like to speak with one of our team members, click here to start the conversation.
This isn't a lead nurturing email. It's a delivery email – and not a very good one at that. Work harder to create excitement, inspire your prospects to take action, develop some truly creative copy and share stories that get people to do something.
If you don't have these messages, stories or inspirational content elements, you're not working with a complete marketing strategy, and you're probably missing the content strategy piece, too. Either create these messages on your own or engage an inbound marketing agency that's equipped to develop these stories for you. This is not a "nice to have." It's mandatory if you want leads.
Run Longer Campaigns
We counsel clients to run a nine-day, three-series lead nurturing campaign that has a three-day break between emails. But, this is just a starting point. This configuration isn't right for every business. You have to look at your sales cycle and adjust accordingly. Longer sales cycles need longer campaigns. Shorter sales cycles might need shorter campaigns.
Consider testing different campaigns and then responding to the results with additional tests. This is the only way to ensure that you get the best bang for your nurturing buck.
Resist The Urge To Sell Anything
I know it's hard. You want to drive as many sales-ready leads as possible. But, you can't truly direct any aspect of your prospects' buyer journeys. Yes, you can influence them, but you can't make them buy anything until they're ready. And they won't ever be ready until they feel safe and their pain becomes acute enough to act.
So, stop asking for an appointment or to send pricing. Stop sneaking in a link to contact a sales person. It's a waste of space, and it's negatively impacting the experience with your business. Instead, focus on developing highly creative and differentiating copy for your email. Continue to create new and compelling offers for people to read, watch, listen to or download. Just keep helping them. When they're ready, they'll reach out to you.
Make Sure Your Content Is Compelling
The more you help and educate them, the more they'll trust you. Getting them to know, like and trust you is critical. Actually, it's a requirement. If they don't feel safe, they won't buy. If your content creation efforts help them do their jobs better or understand why they're facing certain challenges and realize that there are solutions, they're going to reach out to you. People are smart. You don't have to hit them over the head with your products and services.
If, however, your titles are weak, your content is vanilla or your thought leadership has a "me too" angle, they're not going to follow you, read your stuff or continue visiting your website. You have to make sure that your company comes off as different. You need to take a position, take a stand, get an opinion and share it with everyone.
Try creative content formats, like infographics or podcasts. Include video in your content offerings. People love to watch and hate to read. Make it funny and informative, or consider an "edutainment" approach. All of this extra creative effort means more leads, more conversions and more sales-ready opportunities for your sales team.
Track, Test And Respond Accordingly
Inbound marketing is 100% quantitative, and nurturing is no different. Every single email we send gets tracked for open rate, click-through rate and opt-out rate. When you're executing your campaigns, keep an eye on these numbers and set benchmarks for performance. As you improve your benchmark, each new campaign has to outperform the control or benchmark. If it does, you're onto an improvement. If it doesn't, stick with what you had been doing until something comes along and beats it.
Once you get the rhythms down, the key is to iterate as quickly as possible, as often as possible. The better you can cycle these small adjustments, the more you'll get into your program and the better the results will be.
When you get a lead, how you nurture them through their buyer journey might be the difference between success and failure. This gets back to the experience you're creating for them and how they view your business. Ensure a remarkable experience, and you're going to stand out from your competition. Deliver a poor or even mediocre experience, and you'll miss out on an opportunity to differentiate your business from all the other options.
Start Today Tip – Lead nurturing shouldn't be an afterthought. It's not something you do at the end of the content marketing effort. Instead, take the time to develop inspiring and highly creative copy for every single nurturing effort. Plan out the additional offers and resist the urge to sell. These people are NOT ready to buy yet. If they were, they'd call you or ask to talk to you directly. Treat them accordingly. Consider different campaigns for people at the top, middle and bottom of the funnel, as well as ones based on prospect roles or content downloaded.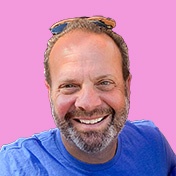 Mike Lieberman, CEO and Chief Revenue Scientist
Mike is the CEO and Chief Revenue Scientist at Square 2. He is passionate about helping people turn their ordinary businesses into businesses people talk about. For more than 25 years, Mike has been working hand-in-hand with CEOs and marketing and sales executives to help them create strategic revenue growth plans, compelling marketing strategies and remarkable sales processes that shorten the sales cycle and increase close rates.