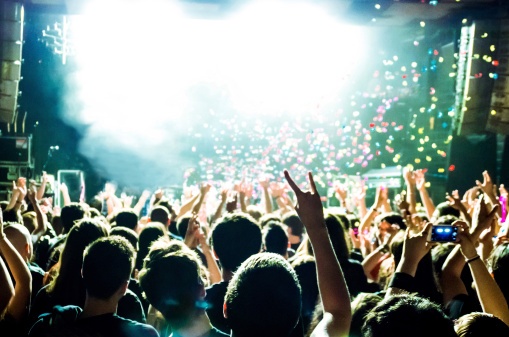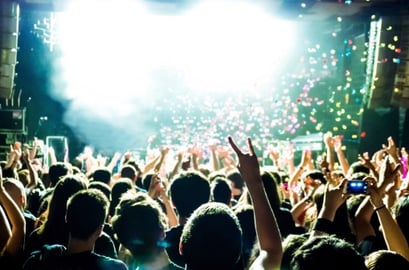 The trope "Content Is King" is played-out. It's a trite phrase that induces a wry internal commentary whenever I hear it.
Before I get ahead of myself, I'll clarify. The sentiment behind the phrase is spot on: In a climate where inbound marketing/content marketing is so much a part of the zeitgeist that some businesses are starting to hire their own professional journalists to lead full-blown media initiatives, it's clear that to be relevant you must create content. A lot of it.
But if your content isn't awesome and influential, you're missing the point behind why they say content is king, and you're not going to see the inbound marketing results you're after.
And let's face it, in a world where everyone is churning out blog after blog, there's a lot of lackluster content out there.
Writing Rock Star Content That People Want To Read
As my Square 2 Marketing comrade Dan Reed pointed out in a prior blog, there are four big content mistakes that destroy inbound marketing results:
Taking action without a content strategy behind it

Ignoring your target buyer personas

Lacking variety in your content

Ignoring the user experience
I'll add a fifth item to his list:
Not garnering enough influence.
When you're an influencer in your space, your content is sought out. With an influencer's credibility, creating content ceases to be a marketing exercise and evolves into something much greater.
Rock star content is influential, powerful, educational and valuable.
Scoring The Influence You Need For Better Inbound Marketing Results
Unless you're operating in an incredibly niche space, you probably won't become an influencer overnight. Become the influencer you want to be by recruiting the expertise and credibility of influential people in your industry.
Put another way, if you're just playing opening acts, make it a goal to start touring with headlining bands who draw the same audience you want.
The first step to getting the right people to notice you is writing content that grabs their attention.
This rock star tactic is known as influencer marketing, and it's something that content marketing guru Lee Odden, CEO of TopRank Online Marketing, knows a lot about.
The real challenge behind influencer marketing is identifying the right influencers.
On the TopRank blog, Odden is credited as saying it's "important to distinguish between those who are popular and those who inspire action, because underwhelming results can occur when you engage people who appear popular, but in actuality are 'white noise' to the discussion surrounding the topic."
Before you're able to start benefiting from influencers, you must put the effort into finding folks who will ignite action.
Once you succeed at marketing to your influencers, marketing through your influencers is naturally the next step. If your influencers know your content is solid, they'll be willing to put it out there on your behalf by sharing it to their network (a network which probably contains plenty of business prospects for you).
Get More Mileage Out Of Rock Star Content
OK, so you've made some real effort into creating influential, valuable content. But once it's online, is that the end?
Not necessarily. There are many ways to repurpose and repackage your content to get even more results for your inbound marketing campaigns.
Let's say you write a kickass e-book that receives a lot of social shares when it first goes live. But maybe some of your target audience just didn't see it. Another way to get this content in front of them is to break it apart and repackage it as a series of blogs. A 2,500-word e-book could be broken down into five or more blogs. Give each blog a CTA that directs back to the long-form content, and now you've got five new avenues to direct readers toward your e-book.
Incidentally, Lee Odden is on the INBOUND 2015 docket for an Ideas & Experiences session on repurposing content.
There are many sessions to look forward to at INBOUND 2015, but given Odden's own reputation as a massive content influencer, his session is one we've put on our short list.
If you're planning to attend INBOUND 2015, maybe we'll see you when Odden takes the stage.
Start Today Tip– Any time you blog or write long-form content, make sure you have a solid strategy behind what you're saying. Think about ways to make the piece more influential. You could position the piece in front of relevant influencers, or you could bring an influencer into your own content either as a guest blogger, as a feature in a profile or as the subject of a Q&A piece. Invest the time into making your content educational, influential and valuable, and you'll start reaping the fruits of your labor.
Square 2 Marketing- Leading The Reality Marketing, Inbound Marketing And Inbound Sales Revolutions!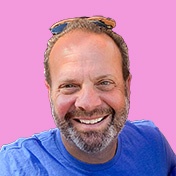 Mike Lieberman, CEO and Chief Revenue Scientist
Mike is the CEO and Chief Revenue Scientist at Square 2. He is passionate about helping people turn their ordinary businesses into businesses people talk about. For more than 25 years, Mike has been working hand-in-hand with CEOs and marketing and sales executives to help them create strategic revenue growth plans, compelling marketing strategies and remarkable sales processes that shorten the sales cycle and increase close rates.