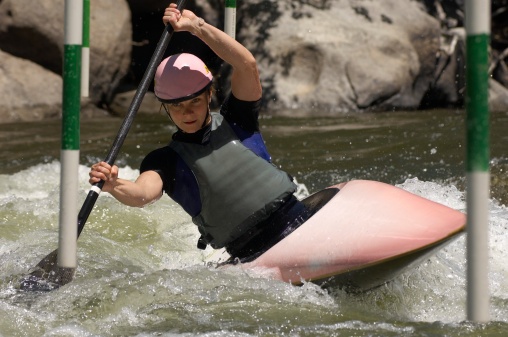 Inbound Without Agile Only Produces Modest Results, Some Of The Time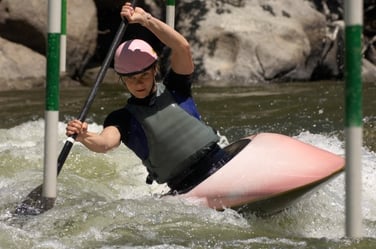 We know because we've been running inbound marketing engagements for a wide variety of clients for a long time – longer than any other agency on the planet. We've been practicing inbound marketing since 2003, and we have data on every single client engagement.
Once we started applying Agile marketing to our already solid inbound marketing methodology, we saw a dramatic increase in the business results for our clients. We have felt strongly that it gives our teams the flexibility to respond to the data instead of delivering to the contract – so strongly that in the last four months of 2015, we started moving our entire agency over to Agile.
Here's why you want your teams or your inbound agency to be practicing Agile. If they're not, that may be one indication as to why you're disappointed with the results.
Long-Term Planning Is OUT
I used to do 12-month marketing plans for each of the companies that asked me to be their VP of Marketing. I didn't know any better. It's what we did. We started in November, presented to the leadership team in December and executed on the plan January through November of the next year.
You had to do it like that because marketing moved so slowly. You had to secure trade show slots, reserve ad buys, plan your own events and schedule website relaunches. Marketing moved at the speed of drying paint. Today, it's completely different.
There is no reason to do any planning farther out than 90 days. Why? Because no matter what you think you're going to be doing in 60 days, I assure you, you won't be doing it. Inbound is going to show you that what you thought was necessary is no longer necessary, and there's something else that will produce even better results.
Responding To The Data Is IN
Inbound marketing is the first marketing approach that's driven by data. It's 100% scientific. If you haven't seen that at your company, you're doing it wrong. There are no more guesses in marketing. Today, every aspect of your marketing and sales funnel is quantitative, and these numbers are connected directly to the company's revenue goals.
I can look at a client's program and tell you in 10 minutes what's not working and what needs to be fixed. Imagine a team of people doing that for you EVERY WEEK. That's what an inbound engagement should look like – not the delivery of website pages, blog articles, emails or whitepapers, but rather the optimization of your actual tactics to improve daily, weekly and monthly. This is the only way to drive business results for your company.
Teams Must Collaborate
Most of the people working on inbound are smart, but they're limited in their ability to collaborate because they're still structured in the silos of the past. Today, you want a cross-functional team of designers, writers, interactives, marketing tacticians and marketing strategists. These people need to understand how all of the inbound marketing tactics work together, and they need to collaborate on the performance of each one, working to improve that performance across the entire program.
There are only a handful of ways to empower that kind of collaboration, and Agile is the only one that provides the rituals for allowing the team to work like this, improve over time and be singularly focused on one thing: business results for you.
Prioritization Based On The Science
Instead of following a plan, especially one that's months old and already out of date, you want your team to respond to the data. You want them to prioritize their tasks so that they spend most of their time working on tactics that are sure to deliver leads for your company. Agile gives them the ability to prioritize marketing tactics based on that which will produce the best results and take the least amount of time.
Remember, time is a constraint. You only have a set number of hours each week, so what the team works on is critical. Work on the wrong task, and you might lose an entire week's worth of production. No one knows better than the team how hard the effort is and how valuable it is to producing results. Agile allows them to do their own prioritization. They're applying the science and deciding that optimizing two landing pages will produce double the leads and only take a couple of hours. That's more important than adding a new "nice-to-have" feature on the website. This constant iteration and prioritization produces massive results.
Outcomes And Business Results Rule
Social reach, blogs written, pages delivered and even visitors to your website are fine, but that's not the end game for inbound and Agile. The end game is revenue – the business result that matters. Agile is not about increasing efficiency or making people happier; it's about getting you better results. Efficiency and team member happiness are outcomes of a better way to work, but no one is happier than when you get the leads you need to grow your business.
Start Today Tip – If you're running an inbound marketing program at your company and you're less than thrilled with the results, there could be a number of issues holding you back. You might not have the right marketing strategy. You might have planned out the tactics improperly. Perhaps the biggest issue is your inability to cycle fast enough, use data to make prioritization decisions and collaborate across functions within your marketing team. Agile marketing removes all three of those impediments and gives you the framework to start improving immediately. If you're frustrated with your agency's results, the same situation may be in play. Find an agency that excels at Agile and let them do what they do. You'll be surprised at how quickly the results follow.
Square 2 Marketing – Inbound Results Start With ME!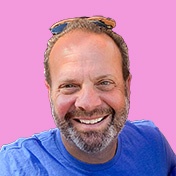 Mike Lieberman, CEO and Chief Revenue Scientist
Mike is the CEO and Chief Revenue Scientist at Square 2. He is passionate about helping people turn their ordinary businesses into businesses people talk about. For more than 25 years, Mike has been working hand-in-hand with CEOs and marketing and sales executives to help them create strategic revenue growth plans, compelling marketing strategies and remarkable sales processes that shorten the sales cycle and increase close rates.