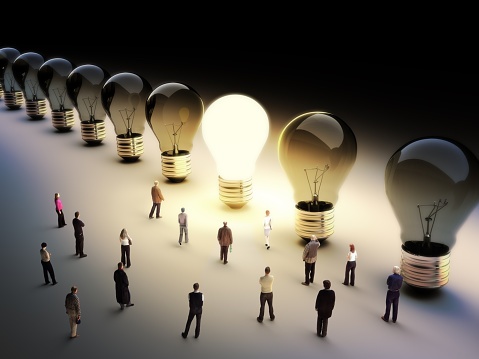 Driving Leads And Awareness Requires Innovative Marketing Techniques; Here Are A Few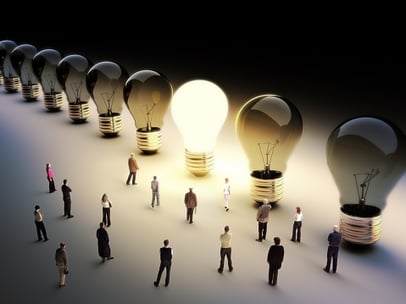 As I've stated many times in this blog and in all of my speaking sessions, marketing, sales and revenue generation in general have become much more complex. Dramatic changes in your prospects' behavior are primarily driving this complexity. In short, people go about making a purchase decision in a much different way than ever before.
This means that many of the existing marketing and sales playbooks are ready for the fire pit. One of the most dramatic changes taking place is the way companies reach out to people who don't know them, who are not yet searching and who might be unaware that a solution exists. While inbound marketing has been a hot topic of conversation over the past few years, today we're blending inbound and demand generation tactics together to produce better results.
Here are some of the innovative ideas our demand generation agency team uses when it comes to demand gen tactics.
Take Advantage Of Account-Based Marketing
Right now, this is the hottest demand generation service since sliced bread. It's what inbound marketing was six or seven years ago. Everyone wants to do it, yet hardly anyone knows exactly what it is and even fewer people are executing it effectively. But it is effective, based on our practical client experience and based on the data we've seen from partners like EverString, Engagio and Terminus.
Account-based marketing has a lot of moving parts. Your data has to be high quality and clean. Your targeting has to be accurate. You need the names of the people who fit your profile. You need the messages and content to drive connects, engagement and ultimately sales opportunities and new customers. Typically, when we deliver ABM, it's in the form of playbooks that both sales and marketing can use to execute the right plays at the right time to drive engagement. Don't think this is the answer to all of your lead generation prayers, as plenty of speed bumps, detours and pot holes exist in an ABM program.
Match Tactics To Targeted Prospect Tiers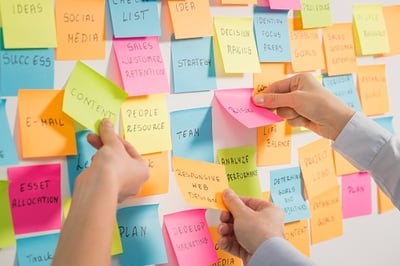 There is a lot of talk these days about flipping the funnel and targeting highly personal outreach to the top of the target prospect pyramid. Then you deliver a more automated and slightly less personal but equally targeted set of ads directed to the second tier of prospects and a third even less personal and more automated set of tactics to the next tier.
This makes a lot of sense, and the software to automate, target and serve ads and deliver metrics on the performance of that complex marketing effort is finally available, if you have the budget and support structure to use it. Putting your expensive sales reps on your most profitable, high-value prospects and then using technology to attack less profitable prospects is where marketing is headed. Getting these tactics, tools and expertise into your program is going to produce better results.
Use Social Media Pay-Per-Click For B2B
Since we're talking about targeting, social media sites like Facebook have deployed some highly advanced targeting technology that allows you to put messages, offers and ads in front of only your best-profiled prospects. It also allows you to match that profile to entire audiences and serve those same offers, messages and ads to other people who closely match your targeted personas.
Deliver Content In Context
A few years ago, quantity was the name of the game. Produce more educational content and you'll get more leads. Today, it's about delivering content in context to the conversation you're having with your prospects. This could be the marketing conversations or the sales conversations. Regardless, you need the intelligence to know what challenges your prospects are facing and then provide them rich, educational content in a variety of media formats to help them with their challenges.
This is how you make prospects know, like and trust you while they're in the awareness and consideration phase, and how you get them to know, like and trust you when they enter into the decision-making stage working with your sales reps. The entire experience needs to be designed to make your prospects feel safe. Yes, the emotional feeling of safety. The better you deliver that with both marketing and sales, the faster your revenue will grow.
Meter The Mix And Lean On Lead Nurturing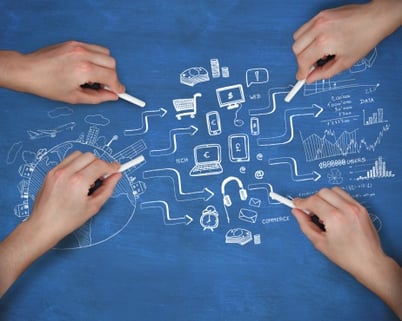 Being able to create workflows, sequences and ongoing lead nurturing campaigns is critical to pulling demand out from the existing funnel. You don't have to fill up the top of the funnel to build demand. By staying close to your existing prospects, by disrupting their status quo and by providing them compelling offers, you can drive demand from your current prospect database.
But we still see companies running overly aggressive lead nurturing campaigns, poorly designed and excessively long campaigns, and campaigns that are not using messaging effectively to drive action from their prospects. In this case, quality must come before quantity. If you don't have anything interesting to say, don't say anything at all.
Align Sales And Marketing
Want to drive revenue? Get your sales and marketing teams working as one. Give them one leader with one goal and get them working together to create higher quality leads, more sales opportunities and marketing assets that move your prospects through their buyer journeys quickly and efficiently.
Offer Live Chat Capabilities
While this might not technically be considered demand generation, it's most definitely lead generation. How many sites have you been on lately where you noticed chat, used it and had a wonderful experience? I used to be one of the biggest naysayers when it comes to chat, but today I think it has a place in the mix for one strong reason: Buyer behavior is supportive of chat interactions.
As companies get better at using this tool, more business will be done via chat. Now is the time to deploy it on your site and start collecting even more leads from people who want to talk to your company via chat.
Yes, marketing has become more confusing, but there's a positive flip side. In addition to becoming more confusing, it's become much easier to execute. While there might be more types of execution, we no longer need IT to build a website, we no longer need an HTML programmer to run A/B tests or modify a highly trafficked landing page, we don't have to wait for prospects to find us and we no longer need to butt heads with sales. A lot of positive transformations are taking place, and as marketers and revenue generators, we need to start taking advantage of these new tools, use cases and applications.
Square 2 Marketing – Innovating Marketing And Sales To Match Today's Buyer Behavior!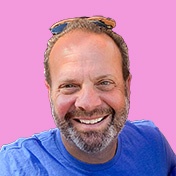 Mike Lieberman, CEO and Chief Revenue Scientist
Mike is the CEO and Chief Revenue Scientist at Square 2. He is passionate about helping people turn their ordinary businesses into businesses people talk about. For more than 25 years, Mike has been working hand-in-hand with CEOs and marketing and sales executives to help them create strategic revenue growth plans, compelling marketing strategies and remarkable sales processes that shorten the sales cycle and increase close rates.