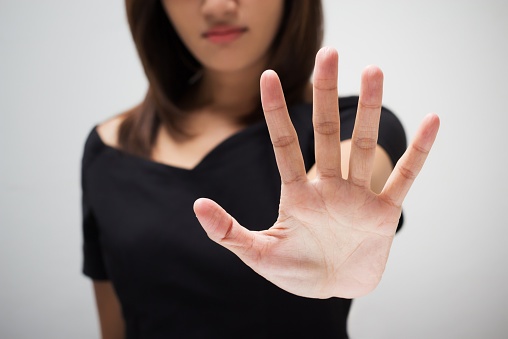 Stop Interrupting And Start Earning Your Visitors' Attention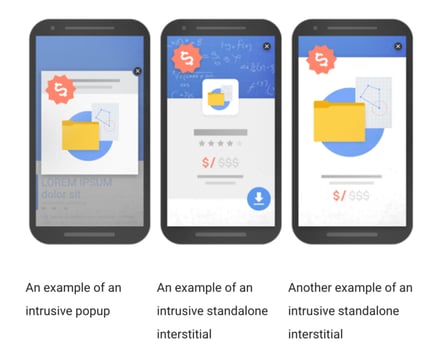 On January 10, 2017, Google introduced the mobile intrusive interstitial penalty, which penalizes intrusive interstitials that manifest themselves directly after going from the results of a Google mobile search to a specific page. What the heck does "interstitials" mean?
Interstitial ads are full-screen advertisements that obscure the interface of their host application. Usually these ads are displayed at organic transition points in the flow of an application. Often, they freeze for a designated number of seconds before an "X" out opportunity is presented on the screen.
Genius Monkey offers a simple article to explain more about the details, but the short story is you should continue to focus on quality of content and not tricks that interrupt a visitor's experience on your website. This Search Engine Journal article offers even more details and the picture here illustrates some of what to avoid.
Here are some inbound marketing approaches to earning a visitor's attention, improving your site pages' quality scores and maintaining high rankings on Google.
Know Who's Visiting Your Site
The more you know about the people landing on your pages and spending time on your website, the better the experience you create for them and the higher your conversion rate, pushing up the quality score of your pages and your ranking on Google. It's all an interconnected and complex web of highly advanced marketing tactics. Yes, marketing is hard.
Think about segmenting your site pages with a matrix. On the x-axis, list the personas and prospect profiles for the people visiting your site. On the y-axis, list the stages of the buyer journey. Make sure you have pages and offers for each box in your matrix. You need pages for each persona at three different buyer journey stages. The more diverse your profiles, the more complex your mobile website design.
Know What Types Of Questions They Have
When it comes to connecting your website with content marketing to drive conversion rates, the key is understanding what questions prospects have at each stage of their journey and then using content to answer those questions.
The major challenge there is using the right types of content for the right stages of the journey. The further into the buyer journey the prospect is, the more information they'll be willing to share. You need to take advantage of that capture opportunity. Your offers are also key to pulling prospects through the journey.
If your bottom-of-the-funnel offer is simply "contact us," it's a fail. It's also going to be a weak effort if you're leaning 100% on "get a free trial," "take a demo," "free consultation" or "speak with an expert." These offer little value for the prospect and typically are all about you. Instead, be more creative and give them something of value that makes them want to talk to you.
Use Smart Content To Deliver The Right Content At The Right Time
The more progressive website management platforms (CMS or COS) allow you to deploy smart content. These tools recognize what people have already downloaded and then present them with other equally relevant offers right there on the site while your visitors are checking out your pages. This creates a very personal and compelling experience, and it helps to increase conversion rates dramatically.
If a visitor has already downloaded a top-of-the-funnel offer, you can offer them a middle-of-the-funnel offer or an additional and equally relevant top-of-the-funnel offer. Regardless, by deploying this type of technology, you're providing the visitor with a high-quality experience that keeps them on your site, gets them to convert at higher rates and helps your site maintain its high ranking on Google.
Consider Moving Contact Capture To Inside The Content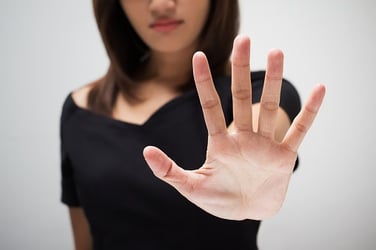 Let's not throw out the baby out with the bath water. The idea of pop-up banners or ads on your site is obviously based in some amount of performance data.
Sure, Google doesn't like them and I don't like them much either, but my job is to produce results, so my personal opinions are subservient to what works.
Basically, if they work, you want to find a way to use them that doesn't hurt your Google rankings. You have a couple of options. Adobe has been playing around with PDF technology that embeds the lead capture form inside the PDF. Again, this might be annoying to your readers, but it allows you to get them started on your content and then encourages them to convert to read the rest of the PDF. SnapApp is a company doing something similar and we've started testing their application with our content. As we get more data on this, I'll share it with you, as always.
Keep Tabs On Your Rankings
Finally, it's all about the numbers. I'm going to encourage you, as I have in the past, to keep track of a handful of targeted keywords. Make sure you're crystal clear on any action Google might be applying to your pages. If you're not keeping tabs on this, it might be months before you realize you're getting penalized. More importantly, keep tabs on the total number of keywords you're listing in the top three and top 10 over the past 30 days. Keep tabs on the total number of leads from organic listings and the total number of visitors from organic searches over the past 30 days. These numbers are all more important than your rankings for individual keywords.
You might have noticed the Google penalty on pop-ups applies only to mobile, but with 50% of searches getting done on mobile devices, this applies to everyone. If you don't rank on mobile search, your business is invisible, especially since most searches start on mobile and then move to desktop or laptop only after the initial search was successful and positive.
This is a wonderfully challenging example of how complicated marketing your business has become. It also highlights the importance of leaning on people and companies with the time and energy to understand the changing dynamics of marketing, the requirements associated with the tools we all use and the necessary adjustments to make to your marketing to take full advantage.
Square 2 Marketing – Innovating Marketing And Sales To Match Today's Buyer Behavior!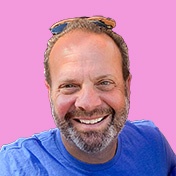 Mike Lieberman, CEO and Chief Revenue Scientist
Mike is the CEO and Chief Revenue Scientist at Square 2. He is passionate about helping people turn their ordinary businesses into businesses people talk about. For more than 25 years, Mike has been working hand-in-hand with CEOs and marketing and sales executives to help them create strategic revenue growth plans, compelling marketing strategies and remarkable sales processes that shorten the sales cycle and increase close rates.