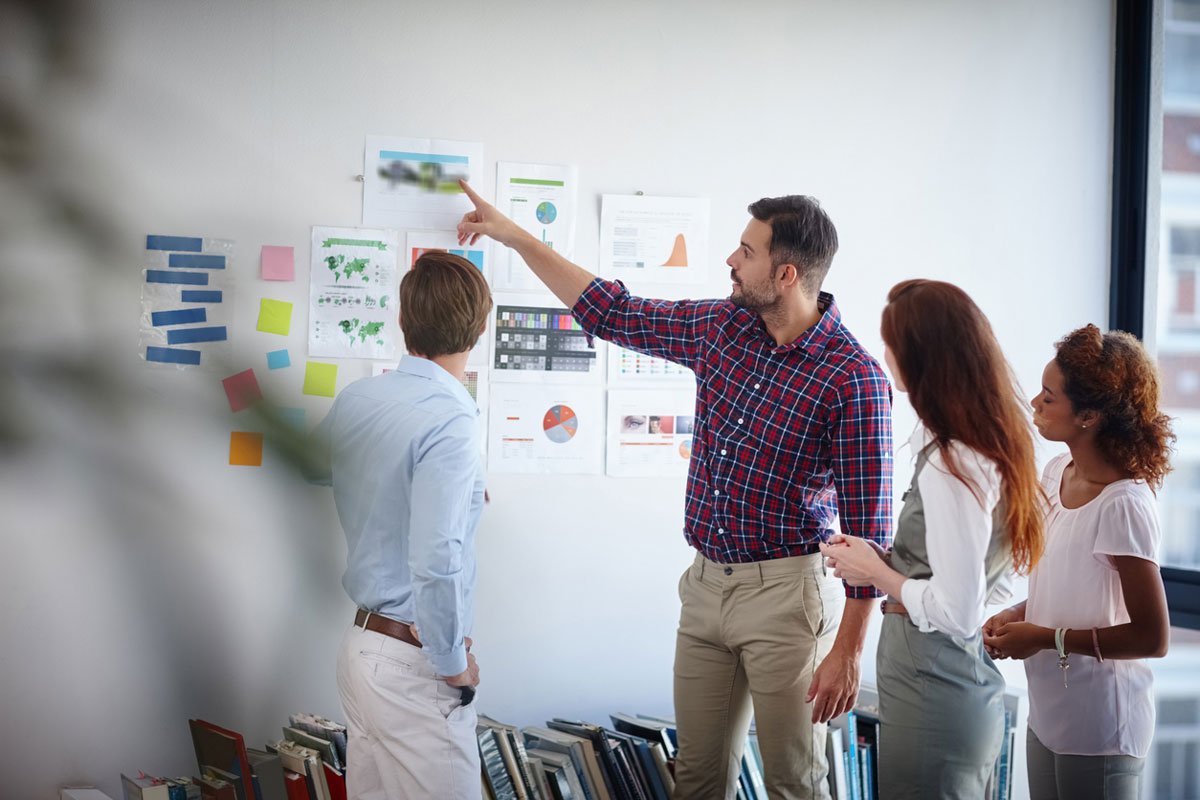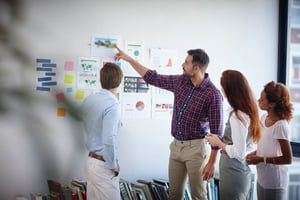 Implementing sales enablement into your organization as a whole has many benefits. By improving your sales team's efficiency, productivity, and performance, your sales reps can better understand buyer needs. They will have the content, intelligence, and analytics required to have more valuable conversations with prospects. They will ramp up more quickly and become assets in less time. They'll have the confidence they need to sell in complex and difficult sales situations. What's more, your sales reps will have the support required from the company as a whole.
As a result, your company will benefit from improved customer satisfaction levels, reduced costs, higher sales volume, and more revenue.
However, for your sales enablement efforts to succeed, you must audit your capabilities and organize your efforts effectively across separate departments. To see success, each department will have its own roles, responsibilities, processes, content, metrics, and technology.
This simple sales enablement framework, based on best practices, will help you create a plan of action for key stakeholders.
Senior Management
Responsibilities: Revenue accountability, staffing,and reporting to the Board.
Processes: Senior management processes should include planning performance reviews and budgeting.
Technology: The technology implemented for senior management include MRM, CRM, and business intelligence.
Content: As for content, senior management should maintain a thought leadership blog and take part in conference keynotes and webinars.
Metrics: Metrics for this group include NPS, return on customer (ROC), revenue by channel, and customer lifetime value.
Product Management
Responsibilities: Along with new product development, the product management team must create sales tools including product positioning and messaging guides.
Processes: Required processes include launching products and conducting competitive analyses and win/loss analyses.
Technology: The product management team will require a product management system, survey content management, as well as an enterprise feedback management system.
Content: Creating case studies, testimonials, whitepapers, data sheets, and competitive analyses.
Metrics: Metrics used to assess the effectiveness of the product development team include profitability, brand equity, content usage, and market share.
Sales
Responsibilities: Sales operations will be responsible for monitoring sales productivity and building reports and dashboards as part of your sales enablement efforts.
Processes: This team's processes should include territory management, sales compensation, and sales forecasting.
Technology: Technology required in sales operations include a sales content portal, proposal/CPQ, and CRM.
Content: Sales playbooks, ROI calculators, and compensation models will be required.
Metrics: Results should be measured based on percentage of quota achieved, incentive vs quota ratio, and sales cost/revenue ratio.
Marketing
Responsibilities: Marketing will be responsible for marketing systems admin, building reports and dashboards, and handling data management in the department. If marketing operations contain demand generation, it shall also be responsible for branding and social media, content marketing, and lead generation and events.
Processes: Processes include marketing budgeting, lead scoring and nurturing, campaign analyses, advertising, tradeshows and webinars, and lead generation and appointments.
Technology: Marketing operations will require CRM and marketing automation software, asset management software, MRM, Analytics and BI, email automation, event/survey management software, and a digital asset management system.
Content: Marketing will be in charge of creating buyer personas, proposals, presentations, customer journey maps, how-to guides, webinars, and research reports.
Metrics: Metrics used for marketing operations include marketing qualified leads, email metrics, contribution to pipeline, campaign ROI, percentage quota achieved for lead generation, renewal rate, revenue, and opportunity metrics.
Sales/Account Management
Responsibilities: Sales/account management will be responsible for customer acquisition and retention as well as upselling and cross-selling.
Processes: Sales processes, contact management, and opportunity management.
Technology: Technology required includes a sales content portal, proposal/CPQ, and CRM.
Content: Sales/account management will be in charge of objection responses, sales scripts, and new features or ideas for R&D.
Metrics: Metrics to be used include percentage of quota achieved, opportunity metrics, and renewal rate and revenue.
HR
Responsibilities: The responsibilities of the human resources department include sales staffing, training, and performance management.
Processes: The processes for HR include recruiting, hiring, onboarding, performance, and termination.
Technology: HR will require HRIS software, LinkedIn and job websites, as well as a learning management system.
Content: Human resources will create job descriptions for recruitment, quality assurance and coaching content, and sales training manuals.
Metrics: Metrics for HR include average time required to achieve quota, percentage of successful and unsuccessful hires, and number of CV submissions.
Customer Service
Responsibilities: The customer support department will be responsible for customer service, identifying new sales opportunities, and receiving customer feedback and insights.
Processes:Phone support, online community requests, and email support.
Technology: This department will require customer support software, Twitter, CRM, accounting/billing and ERP software, as well as order management software.
Content:The department will be responsible for creating support scripts, new features for R&D, as well as SLA.
Metrics: Average time to resolution, net promoter score, and percentage of escalations to tier two are the metrics to be used for this department.
This simple sales enablement framework can help you organize your efforts across the different departments involved.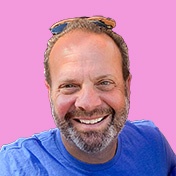 Mike Lieberman, CEO and Chief Revenue Scientist
Mike is the CEO and Chief Revenue Scientist at Square 2. He is passionate about helping people turn their ordinary businesses into businesses people talk about. For more than 25 years, Mike has been working hand-in-hand with CEOs and marketing and sales executives to help them create strategic revenue growth plans, compelling marketing strategies and remarkable sales processes that shorten the sales cycle and increase close rates.