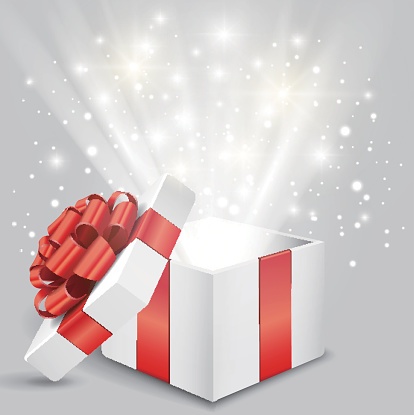 Technology, Tools And Techniques Fill Up The List Of Best Gifts For People Running Sales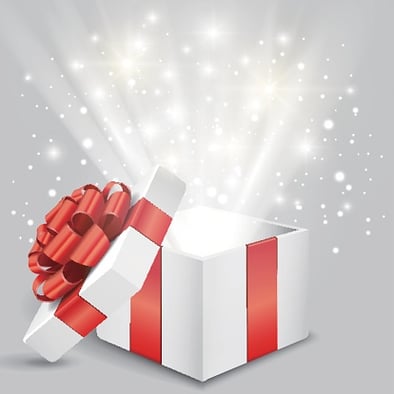 Sales leaders are usually focused and single-minded when it comes to what they might want as a gift this holiday season.
Revenue generation, revenue and more revenue, please. If it was easy to get the sales leader in your life revenue, everyone would be giving it and no one would need it. Instead, revenue is incredibly hard to generate and, in almost every case, is earned through weeks (and in some cases months) of hard work.
In addition, a lot of work goes into earning that revenue. It takes training, process improvement, content creation, understanding your prospects' personas and then matching their buyer journey with a sales process that creates a remarkable experience for every prospect. Not only is this a major challenge for most companies, but also few execute this elegantly and even fewer have it integrated (or better yet orchestrated) with their marketing efforts.
But this is where the magic happens. If you want to see revenue growth in 2018, here are some of the ways your sales leadership can contribute.
Gift #1 – A Repeatable, Scalable And Predictable Sales Process
One of the first questions we ask our prospects is if they have a documented sales process, and the answer is "no" more times than you'd care to imagine. LeadG2 published a stat noting that most respondents to their questionnaire said they have a sales process (69.39%) but 44.9% admitted it needed some attention. That's probably a vanity metric. Who actually admits they don't have a sales process? The question is a little bit leading.
More importantly, what value does a documented and actively managed sales process mean to most companies? A report published by CSO Insights titled "Optimizing Sales Performance for the High-Tech Market" found "sales organizations that adopt and implement a defined sales process (where sales rep adoption is actively managed and changes to the process are made proactively as needed) enjoy a win rate of 55.2% compared to 40% for organizations that don't." That's dramatic.
Giving the gift of sales process to your sales leaders this holiday season means every single sales rep is taking the same action at the same time and using the same tools to document their experience with your prospects the same way. Most importantly, it means you can ensure your prospects are getting the remarkable experience they need to choose you over and over again.
It's not a fluke. Clients that redesign, implement and live their new sales process (especially those that iterate it frequently) see big improvements in their ability to close more frequently and shorten the sales cycle. These two metrics are key to exceeding your revenue goals.
Gift #2 – A CRM Systems That Works For You, Instead Of You Working For It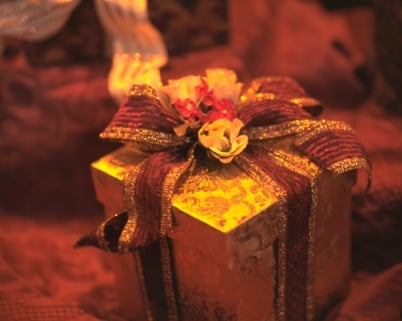 LeadG2 published that "while 75% of respondents to our sales and marketing discovery questionnaire are using a CRM, almost 20% say they aren't really using it that much."
What's troubling is that 25% of respondents still don't use a CRM. CRM technology is no longer optional for companies of any size. If you want to achieve your revenue goals, CRM is a requirement.
Today, a wide variety of options for CRM are available. Some are even free, so investment is no longer an obstacle to whether your company uses a CRM. But don't let the price tag be the driving factor for your company. You might have some legitimate sales-related requirements that support investing in a CRM system.
What you want to look for is a CRM system that helps you close deals. The technology should includes features that help you, instead of forcing you to do more work. For example, one of the knocks on CRM systems has always been that they require you to put in extra data regarding the prospects and opportunities you're working with. HubSpot CRM does a wonderful job of finding the company data and prepopulating the CRM records for you. Sales reps should be spending their time with prospects, not entering data in CRM systems.
Other tools include automated email workflows, lead scoring, call recording, funnel analytics and the ability to project revenue using forward-looking data, not historical data. Salesforce.com, Act-On and InfusionSoft are all other CRM options if you're considering a CRM purchase.
Gift #3 – An Advocacy Program That Shortens The Sales Cycle And Increases The Close Rate
Almost every business has a hidden asset buried in their clients, and activating those clients to be advocates for your business is a revenue accelerator. The faster and the more your current customers participate in the sales process, the faster you'll close more deals and the more frequently you'll win when up against a direct competitor.
The gift of an advocacy program is one that leverages your current happy customers and incents them to help you close more new customers. The types of advocacy contributions vary. They could include a simple email to a prospect, a video testimonial, a panel slot at an event or a full-blown case study.
The bottom line is this type of asset in the sales process does wonders for a key goal of any sales process: making your prospects feel safe. Few prospects are going to believe anything your sales team says. While they might trust them at a high level, they know their goal is to make a sale. However, when your customers start participating, that is authentic and genuine, and it goes a long way in getting people to select you over your competition. When that happens quickly (and with more frequency), you have a high-value gift for the sales leader in your life.
Gift #4 – Insights Into Your Funnel Metrics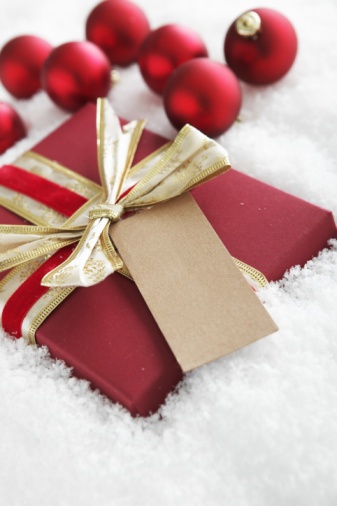 See if your sales exec can answer these simple questions: How many active sales opportunities do you have that might close in the next seven days? What is your current close rate on proposals submitted? How many quality leads do you get each month? What percentage of those are sales opportunities? What percentage of total website visitors become new clients? These are basic funnel metrics that every sales exec should have at the tip of their fingers. If your sales leader doesn't, then the gift of funnel metrics should make them happy.
You can deliver metrics and insight into funnel performance using basic reporting tools, like what comes standard with Salesforce.com or HubSpot CRM. You can also use dashboard tools like Databox, Klipfolio and Tableau to highlight where the funnel is strong and where it might need some improvements. Giving your sales leadership access to this level of analytics is also helpful for prioritizing where funnel improvements are most critical. If you have bulge in the funnel, it represents a huge short-term opportunity to drive new revenue quickly.
You'd never know about the opportunity without access to the data, analytics, dashboards, reports and KPIs.
Marketing has become a highly iterative process, meaning what we do this month might be different than what we do next month. Based on data, insights, analytics and performance metrics, we make decisions and prioritize work to optimize results. We also change what we're doing regularly based on that same set of inputs. Over time, the marketing gets better and better, producing even better results.
Sales must become equally iterative. As you identify weak points and elements of risk in your sales process, you should be working monthly to remove those from your process. For example, if you're closing only 20% of your submitted proposals, that's an area that needs improvement. We can look at the actual proposal document, the process that goes into creating that proposal, how that proposal is presented and what happens after the proposal is submitted.
Over time, we fix, upgrade and recreate each of those elements, watching the data and close rate metrics until they become more reasonable – 30%, 50% and ultimately 80% close rate on all proposals submitted. What would an improvement like that mean to your company? Now extend this approach to all aspects of your sales process. The revenue lift is dramatic when you take this approach, so consider making these types of upgrades in 2018.
Square 2 Marketing – Innovating Marketing And Sales To Match Today's Buyer Behavior!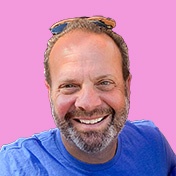 Mike Lieberman, CEO and Chief Revenue Scientist
Mike is the CEO and Chief Revenue Scientist at Square 2. He is passionate about helping people turn their ordinary businesses into businesses people talk about. For more than 25 years, Mike has been working hand-in-hand with CEOs and marketing and sales executives to help them create strategic revenue growth plans, compelling marketing strategies and remarkable sales processes that shorten the sales cycle and increase close rates.