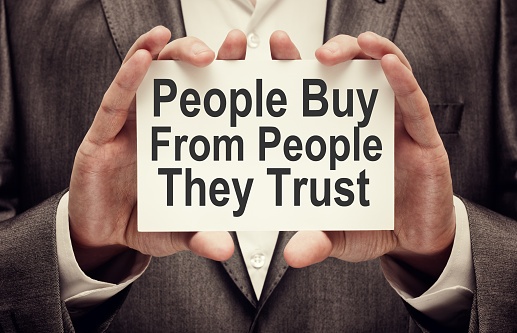 Finally, The Inbound Marketing Buyer Journey Uncovered From Click To Close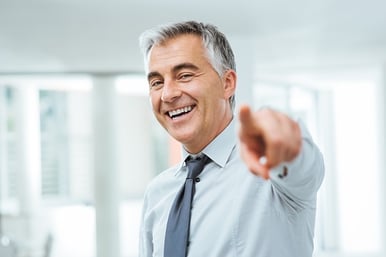 Does inbound marketing work? You're damn right it does. Just ask one of our long-tenured manufacturing clients.
They recently closed a new client worth over $1 million in revenue, and it was entirely from their inbound marketing efforts.
I thought it would be interesting to dissect step by step exactly how this prospect found them, connected with them, was nurtured by them and eventually became their new big client. We'll look at the prospect's marketing behaviors, their sales behaviors and the timing required to nurture, sell and close a new piece of business worth over $1 million.
What can't be underestimated is the intelligence now available to this manufacturing company. They know exactly what it takes from a marketing and sales perspective to generate leads, nurture those leads, close those leads and drive revenue. Now we're working on replicating it, scaling it, investing in it and turning it on full speed to produce not one but three, four or 10 new $1 million clients for them. This is how you use inbound marketing results to grow a business.
The team has been tremendously generous with us on this review, but we're protecting the identity of them and their new customer out of respect for them. Plus, we didn't see any additional value derived from sharing personal details when the story below has an incredible degree of detail. Enjoy!
The Start Of Our Inbound Marketing Story
On November 1, 2016 at 2:13 p.m., the head of strategic sourcing for a $100 billion global firm that manufactures tools and equipment did a search on Google. We don't know exactly what term she used for her search because Google often obfuscates those terms. In this case, it came up as an unknown keyword.
By 2:15 p.m., our new visitor was looking at five different pages on the website, and we know exactly which pages were viewed and in what order.
At 2:22 p.m., our visitor officially converted into a lead by downloading one of the top-of-the-funnel, awareness-oriented offers on the final page of her visit. In exchange for the offer, we collected her email address, first name and last name. At 2:23 p.m., our client had a new marketing-qualified lead. The content she requested was delivered, and she opened the email and reviewed the whitepaper.
By understanding the buyer journey, by creating content for people in the early stages of their cycle and by offering that content on the right page of a well-messaged website, this company had a website designed to create leads.
She then spent the next two hours (I'm sure she was doing other things, too) reviewing 20 pages of the website, including reading a number of the blog articles on the site.
The Inbound Sales Process Takes Over
Around 4:30 p.m., the head of sales reached out to his new lead and left her a voicemail, which was documented in the HubSpot CRM. He also sent her a tracked email via the CRM to confirm that he left her a voicemail message. At 5:06 p.m., he changed her status from lead to sales-qualified lead. Exciting, isn't it?
How did he know? First, he received an email alert notification right to his inbox as soon as she downloaded the educational offer. It was his choice to reach out. Not all top-of-the-funnel, awareness-stage leads get immediate, personal outreach like that, but she did.
At 5:27 p.m., their new sales-qualified lead (SQL) viewed another page, and then at 5:30 p.m. she listened to the voicemail message. She listened to it again at 5:47 p.m. (probably to get a return number) and called our contact.
How do we know that she listened to the voicemail and how do we know when she listened to it? The CRM offers insight and intelligence that provides salespeople with information to make their execution highly efficient and highly personal.
They discussed the need for an NDA and by 5:52 p.m. a signed NDA was in place. At 8:06 a.m. on November 2, the VP of sales moved this prospect from SQL to sales opportunity.
The rest of the day was spent putting a quote together for their new hot prospect. By 9:51 p.m., our hero delivered the quote via a tracked email in the HubSpot CRM. A few adjustments needed to be made to the quote, and their sales process included a step to co-create the quote together. At 9:51 a.m. on November 4, the revised quote was in the hands of their prospect.
Let The Lead Nurturing Begin
With the quote in hand, what's an astute, inbound sales pro to do? Follow up? Hound the prospect? Nope, he sat back and let the lead nurturing do its work. On November 4 at 2:23 p.m., the first in a series of three lead nurturing emails was delivered. This was triggered by the prospect's download of the initial offer on November 1.
On November 9 at 1:52 p.m., the second in the series of lead nurturing emails arrived, offering additional educational content. On November 16 at 1:23 p.m., the third and final lead nurturing email arrived. The emails were not identified as opened, but that doesn't mean the prospect didn't see them. Some email systems allow users to see emails without clicking on them to open them, and the reminders seemed to work.
Back To The Sales Process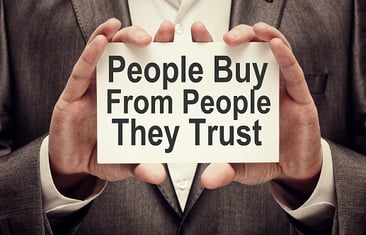 By November 16 at 5:29 p.m., after another email with additional quote details, the VP of sales followed up with his hot new prospect. By November 17 at 2:39 p.m., this opportunity had officially progressed in the sales process to quotation delivered to customer.
On November 29 at 8:58 a.m., some additional information was shared with the prospect to meet their procurement policies. On December 2, an email was sent to discuss the details of an onsite visit. On December 5 at 10:51 p.m., our hero moved the deal from quote to closed won! Now that's how you get found, get leads and close business.
But the story is not over yet. They continued to market to the people at their new customer, and in January had the opportunity to bid on additional work. The account representative handling the new client sent a number of emails, and on January 26 a new opportunity was opened in the CRM. They received the RFQ because of the opportunity, and the new opportunity was converted into RFQ received and in process.
On February 2 at 9:05 a.m., the monthly marketing email was sent to several contacts at the customer. After seven emails back and forth around the details of the RFQ, the marketing campaign was delivered on March 2. On March 6 at 11:43 a.m., the RFQ was moved to verbal award.
They were in the home stretch for even more new business from this great new customer, and then on April 14, the new order was finalized by closing out the verbal award and moving the customer to closed won!
The moral of the story is that people are searching for you right now. If you can get found, drive them to your website, provide them with a remarkable and educational experience on your website, hand then educational information in exchange for their email address, and nurture them in a friendly and engaging way, they will enter your sales process.
Once they get into your sales process, you have to continue to help them, guide them, advise them and educate them. The better you do that, the faster they'll work through their own buyer journey and move to the closed won stage. It's not easy being patient with any type of marketing program, but when you're looking to create a process that is repeatable, scalable and predictable, it's important that you stay the course and see it through to completion.
You can also see how important it is to have an aligned marketing and sales process. The flow of the prospect from search to click, website, conversion, nurturing and ultimately into and out of the sales process was seamless to this huge new customer for our client. You need to make sure the process is seamless at your company, too. The application of marketing automation and sales CRM makes this not only easy but productive. Knowing where your prospects have been, what they looked at and what they downloaded on your site provides unmatched valuable insight to help you customize and personalize the sales experience, just like our client did.
The results speak for themselves: new leads, new revenue, effective sales processes and a company on an upward trajectory.
Square 2 Marketing – Innovating Marketing And Sales To Match Today's Buyer Behavior!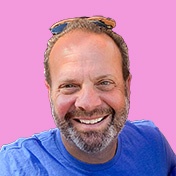 Mike Lieberman, CEO and Chief Revenue Scientist
Mike is the CEO and Chief Revenue Scientist at Square 2. He is passionate about helping people turn their ordinary businesses into businesses people talk about. For more than 25 years, Mike has been working hand-in-hand with CEOs and marketing and sales executives to help them create strategic revenue growth plans, compelling marketing strategies and remarkable sales processes that shorten the sales cycle and increase close rates.