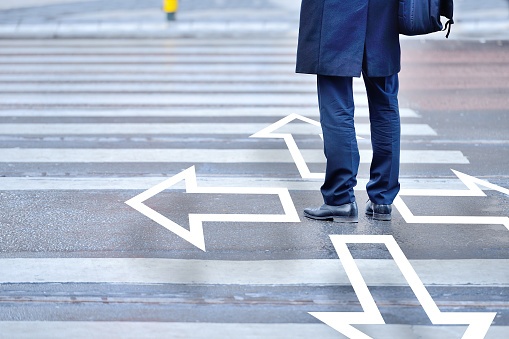 Stop Asking For Referrals, References Or Reviewing Case Studies And Start Asking Hard Questions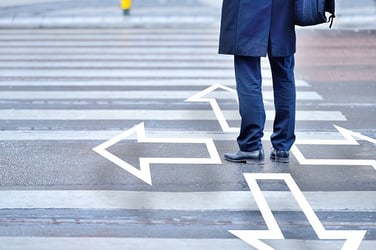 There are more than 2,000 inbound marketing agencies on the planet. So if you want to hire one, what's the best way to wade through all the hocus pocus and find one that can actually do what it says?
Directories? Nope. References? Negative. Case studies and success stories? Definitely no! Asking software vendors? No again. What about the old RFP process? No, no and still no.
Why? These methods have always worked before. Directories? Anyone can get in these directories. The screening process is shoddy at best and the agencies provide the data. Rarely is there any validation of what's being submitted.
References? Every agency has a handful of friends of the firm who will give positive references. Who would give the names of people who MIGHT not say nice things about their agency?
Case studies or success stories? A 300% improvement in website traffic and leads may sound great, but it might actually mean the agency increased visitors from 100 to 400 and leads from one a month to four a month. Is that success?
Asking software vendors? Most of them simply refer you to their partner directories, or perhaps they have friendly relationships with agencies that won't mess up, delay or want to influence the software sales. They're rarely objective or know what's going to be best for your company.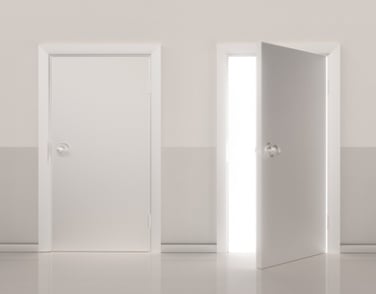 Finally, the RFP process. Since this process includes collecting information like case studies and references, it's really just a refined process of collecting and evaluating the stuff above that won't produce the best agency for you.
With all these tried-and-true selection tactics coming up empty, what's a CEO to do? The answer lies in the business results you're expecting your new inbound marketing agency to produce for you. In short, evaluate an agency on its actual ability to deliver business results to businesses.
Here's a better approach for your consideration.
Define your own business goals and objectives. Next, create a painted picture of how you want your new agency to work with you. Ask your prospective agency to share with you its view of what an ideal working relationship would look like. Then compare the two, giving credit to the agency with the best match.

Start your search online.

If an agency can't get its business found, how is it going to get your business found? Use three or four different keywords, keyword phrases and questions. Don't penalize your agency for NOT being on page one, but page two or three should be a definite. If you can't find the agency at all, how is it going to help you?

Visit its website.

Does it speak to you? Is the messaging compelling? Does the site look like all the other agency sites? Again, if an agency can't create compelling messaging and an amazing site experience for its own business, how will it be able to do so for you? Do you see the same images on more than one agency site? How about the same content? This might be a warning sign that an agency is taking shortcuts and isn't as creative as other agencies that are creating original content.

Download its content.

How well-written and how well-designed are the agency's offers? Do you notice a variety of offers on its site for all types of prospects at all phases of the buyer journey? If the agency doesn't have the right offers on its site, how is it going to know how to create offers for your prospects within their buyer journey?
Now that you're ready to talk to the agency, what happened next? Did it respond quickly? Was the communication concise? Did it ask a lot of questions about your business, or simply tell you about its business? Was it able to tell you what the process would be like before you started? Did it offer you any helpful insights or advice into your current marketing? These are all signals that the agency wants to help and is capable of actually providing value.

Make sure you dig deep into its capabilities.

Ask questions, such as: How many inbound marketing clients are you currently working with? How many have you worked with over the past five years? What are the typical results we should expect from these engagement examples? The difference between Silver HubSpot Partners and Diamond HubSpot Partners is dramatic. To be a Silver Partner you need only two or three HubSpot clients. To be a Diamond Partner you need around 20. Which would you rather work with: an agency that is learning inbound on your dime, or an agency that already knows how to run an inbound program?

Make sure you meet ALL the people you'll be working with.

Can we meet our writers? Can we meet our interactive designers? Can we meet our development resources? Can we talk with the marketing people we'll be working with? Many inbound marketing agencies use freelancers or contractors, who legally are only allowed to do project work.

Results matter, so explore this with the agency.

What results should we expect? How confident are you in these results? How often do you hit projections with current clients? Will you put some or all of your fees at risk? Ask the agency to explain its projection methodology and have it walk you through the model it'll use for your program projections. This is a big deal, and if the agency stumbles or can't produce solid, well-thought-out projections, I'd use this as a no-go factor.

Ask about program recommendations.

Is the agency suggesting packages? This isn't McDonald's, so don't buy fast-food marketing. Your business is unique; you should expect personalized program recommendations. Make sure the recommendations cover all your requirements and not just some. If there are tactical areas your prospective agency won't handle, tread lightly. Inbound requires a lot of integration. If the agency has to outsource your website, search, design or pay per click, that's a red flag worth digging into before you hire it.

If you're going to check references, ask the right questions.

Every agency has a couple of accounts or friends of the firm who provide positive stories. There's rarely any value or differentiation uncovered there, but I'm sure you'll check references anyway. So, in that case, be sure to ask the right questions. Ask about the agency's team members. Do they provide insights or simply updates? Do they collaborate with you on the tactics or simply deliver what's in the contract?
If you use this process instead of the more traditional approach, you'll have a much better chance of finding the right inbound partner for you and you'll mitigate the risks associated with selecting an agency based on price instead of based on ability to generate leads.
Now you're ready to pick your best-fit inbound marketing agency!
Start Today Tip – If you've never used a process like this, it's going to feel a little uncomfortable at the start. Stick with it. Picking the wrong inbound marketing agency could cost you time and money. Most engagements are for 12 months and may cost about $120,000. Making a mistake on agency selection is something you can avoid if you use the process above. Finally, if you're looking at two agencies and one is cheaper than the other, don't just assume it's going to be the same work for less money. You get what you pay for. You wouldn't choose the cheapest doctor, so don't choose the cheapest inbound agency. Use the selection criteria above and let price be a non-factor.
Square 2 Marketing – Inbound Results Start With ME!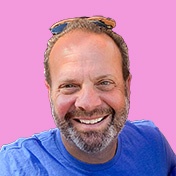 Mike Lieberman, CEO and Chief Revenue Scientist
Mike is the CEO and Chief Revenue Scientist at Square 2. He is passionate about helping people turn their ordinary businesses into businesses people talk about. For more than 25 years, Mike has been working hand-in-hand with CEOs and marketing and sales executives to help them create strategic revenue growth plans, compelling marketing strategies and remarkable sales processes that shorten the sales cycle and increase close rates.