You Can't Build A Website Like You Did Last Year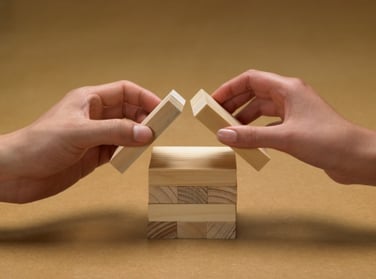 There are some monumental changes going on in the world of websites, and inbound marketing is having a major impact on how you should be thinking. Most of you know how hard it is to launch a new site. You spend months working on it, and then it goes live. Everyone is usually exhausted, and no one had a great experience.
That has to change. The days of the six-month, super huge website relaunch project are over (or, at least, they should be). The only way to make sure they're over is for CEOs to start asking their website agencies and teams to deploy more agile site projects and start planning differently.
We've been experimenting with a new schematic that allows us to plan the entire site and then deploy it in phases every 30 days. In case you missed it, this means that new sites get launched in just 30 days. It also means that we work on the website every single month, so you never need to go through that big website launch project again.
Here's how the planning impacts our ability to launch quickly and adapt the site dynamically over time.
Treat Every Page Like It's A Single Site
First, think about how you view websites. Half of you start with a mobile search, so you scroll down a single page, following a story arch. If the page is interesting, you find the menu icon and keep looking around. You scroll down each page as you go. If the site is helpful, you're probably going to visit it again when you get back to your laptop.
The same behavior happens during that laptop visit. You start at the top, reading, watching and scanning down the page. We know from heat map data that most people never get to the bottom. That's because the story isn't compelling enough to keep their attention. We're an impatient species. We want immediate information, and we want it in very digestible forms. Don't make us work too hard.
If you want to grab a visitor's attention and turn them from visitor to lead, you have to understand their behavior and craft an experience that matches what they want. So, for each page, we go through a similar exercise.
First, who is visiting this page? Are they in the Awareness, Consideration or Decision-Making stage? What is their persona? This allows us to customize and personalize the content and offers perfectly.
Once we know who's going to be on this page, we continue our examination by making sure we've mapped out and planned a very deliberate website experience for our prospects. We do that by working through this series of questions.
What do we want them to feel when they visit this page? Emotions are critical to getting people to connect with your company.
What action do we want them to take on this page? Pages must be built to convert visitors into leads.
What stories do we want them to read or watch on this page? People connect with stories, so they need to be present on every page, including copy, pictures and any videos we think are helpful.
Where do we want them to go next? If there are other pages relevant to the target persona's buyer journey on this page, we need to make sure those pages are easy to find and easy to get to.
What keywords, keyword phrases or questions does this page focus on? We must make sure that the page is search engine-optimized and that all the components of the page (including URL, page title, tags, meta description and more) are aligned.
Once we have the right collection of pages, we plan out the architecture of the site. This ensures that the most important pages are prioritized and that all the pages fit together perfectly like a puzzle. You need the overall site architecture to be done first, before you actually start designing and developing pages. It's like building the foundation for your home before you start working on the walls.
Design For People AND Google
Once you start working on the page design, page copy and other fancy features on the site, make sure you're creating pages for people and Google. You have to design for your prospects first, but search engines must be a close second. Your on-site optimization work is critical to getting your pages found by the search engines.
Each page should answer a question or series of questions for your prospects. For instance, our Inbound Marketing page answers the question "What is inbound marketing?" Our Inbound Sales page answers the question "What is inbound sales?" You get the idea. When it comes to page copy, you have to help your prospects get what they need and help Google or the other search engines identify and rank each of your new pages.
View Your Site Like Your Prospects View It
Your website is NOT for you. This is a hard concept for business people to understand. You already know about your business. You already know the answers to all of the related questions. You already are familiar with your industry. Your prospects are not comfortable with any of this information. One of the reasons we go through the blueprint exercise is because it forces us and our clients to look at the site from the perspective of prospects.
Example: Leave the jargon at home. Keep the copy simple. Keep it short. Whether you like video or not, include videos because most people prefer to watch, not read. You are not the best judge of proposed website designs. In fact, when we do new design concepts for clients, we give them very specific instructions.
Do not show this to friends or family.
Do not show this to anyone and ask them, "What do you think?" or, "Do you like this site?"
If you want outside opinions (and that is a good idea), find prospects or customers and ask them one simple question: "If you saw this site, would you click on any of the conversion points?" If you want to get a little more insight: "Do you understand what this company does? How it helps you? Would you be interested in potentially exploring how this company could help you?"
That's it.
Apply Agile Thinking To Your Website
When it comes to websites, what typically causes new sites to take months to launch is the traditional waterfall approach to project management. This calls for the entire site to be done before it's launched, contributing to unexpected delays and longer-than-expected timelines.
To get a site done in 30 days, it takes a change in mindset and a move to Agile. We ask our clients to prioritize the pages and features on the site. We help by applying data to the conversation. Together, we pick the most important pages and features. We then work on getting those done first and planning out the site build in 30-day increments. In fact, we never stop working on the site. Every 30 days, based on priority conversations with our clients, new features, pages and upgrades to the site happen like clockwork.
This allows us to get a new site up more quickly, get data from that new site and, most important, use the site to generate leads earlier in the engagement than ever before. While you might have to be comfortable with a smaller site to start, it still has the minimum viable pages and features to represent your business, and the upside is immediate lead generation.
Use Data To Make Website Planning Decisions
Everyone has an opinion. You don't need to have experience or data to have an opinion. It's one of the challenges associated with website projects. We want to do X, you want to do Y, your best friend suggested Z and your board thinks A is the right approach. None of these opinions are even remotely relevant. What matters is data.
Which pages are your most visited? Which pages are people exiting the site from? Which pages convert the best? Which pages are people visiting infrequently? Which pages are being viewed in their entirety? Which pages are people visiting but not scrolling down? Which pages are ranking on page one? Which pages are almost ranking on page one? For what keywords, phrases or questions? This is some of the data we need to make solid planning decisions.
You need data like this to plan your new site and to prioritize additions and adjustments as you roll out upgrades every 30 days. This approach makes the site much more productive in a much shorter time frame.
How your prospects use your site has changed, and how you view your site as part of your marketing has to change, too. The framework here helps you get more from your site in a much shorter amount of time and optimize your marketing budget immediately.
Discover how to partner with the best inbound marketing agency for you and your business by downloading the free guide.
Square 2 Marketing – Inbound Results Start With ME!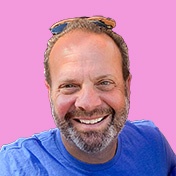 Mike Lieberman, CEO and Chief Revenue Scientist
Mike is the CEO and Chief Revenue Scientist at Square 2. He is passionate about helping people turn their ordinary businesses into businesses people talk about. For more than 25 years, Mike has been working hand-in-hand with CEOs and marketing and sales executives to help them create strategic revenue growth plans, compelling marketing strategies and remarkable sales processes that shorten the sales cycle and increase close rates.