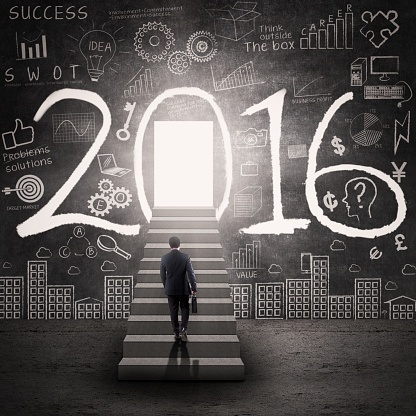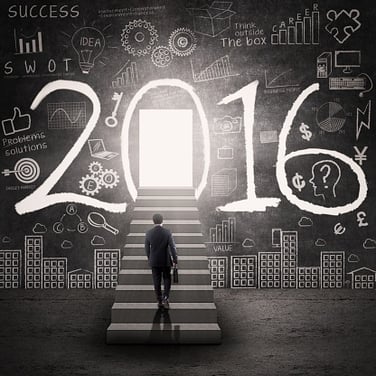 We had so many predictions about 2016 that it's taking me two articles to cover them all. If you missed yesterday's article, check it out. It covers half of the 14 predictions we made at the end of last year about 2016 and, honestly, I'm batting about .300. I guess that's not too bad considering I did attempt to go all-out with some fairly aggressive predictions.
In this article, we'll cover the remaining seven predictions from last year and evaluate my performance again. As you start to think about your plans for 2017, try to keep these trends and predictions in mind. You want to take advantage of these trends and be prepared for them. You don't want them happening to you; you want to have them happen for you.
Here is the second set of predictions from the end of last year about the 2016.
2016 Prediction #8

—

Experience Mapping As Part Of Marketing Strategy
The idea of "experience" is starting to gain traction. Today, the most progressive marketers and sales pros are realizing that the experience they create from the first time a prospect lands on your website up to and through the time they sign all your paperwork has to be strategically designed and optimized.
Experience mapping is an exercise that Disney piloted. We've borrowed it to help work with our clients to map out and then deploy all the elements of that experience so prospects feel safe and emotionally connect with your company to become customers quickly and easily. I don't think this is as common as it should be, and we recommend this to many of our new clients.
It belongs in the marketing strategy phase of an inbound engagement so we have the schematic that helps create the best website, content, nurturing and ongoing offer development to produce leads and drive revenue.
2016 Prediction #9

—

Podcasts Regain A Foothold
Nailed this one! Podcasts have become much more popular over the past 12 months. People have started their own "radio shows" that are really podcasts in disguise. With the influx of audio players on our devices and the mobile aspect of today's consumers, podcasts are easily collected, easily played, easily shared and, perhaps most significantly, easily created.
Podcasts offer you a tremendous opportunity to record valuable, educational and creative content. Offer it to your target audience, use it to diversify your content offerings (audio, video and written) and leverage the popularity to increase conversions and leads for your company.
2016 Prediction #10

—

Influencer Marketing Gains Ground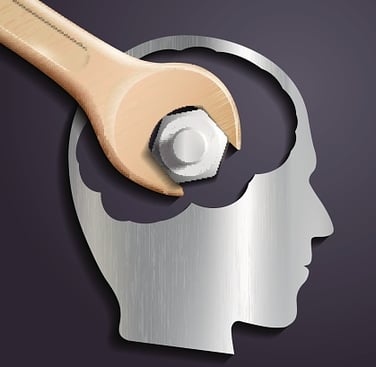 We probably got this half right. I still believe that influencer marketing is a wonderful way to drive new and highly targeted visitors to your website. However, so does everyone else. This means the people with the audiences, domain authority and brands are getting inundated with requests, so much so that they ignore almost every request. This means you have to drop down and focus on second-level targets that produce fewer visitors.
This has also introduced the concept of "pay to play" into the influencer community. Now the big boys and girls who have worked hard to build their communities of followers are attempting to cash in on that hard work. People are paying to be highlighted in their blogs or on their websites. This has made it more expensive and more difficult for those of us who thought this was going to be an innovative and effective approach to driving solid off-site visitors. Not so much these days.
I do think this is a viable inbound marketing tactic and one that will continue to gain traction, but it's one that should be carefully deployed so that we don't work too hard to get coverage and links only to find the return for that effort is too low to justify the expense.
2016 Prediction #11

—

Blogging Becomes A Daily Ritual
If you are in the marketing agency community, you're probably already blogging daily. It's a requirement if you're attempting to compete with other agencies. As for companies in less digital savvy industries, it comes down to goals. If you need more website visitors, you should be blogging more. If you need to nurture your audience, you should be working hard to drive blog subscribers and you should be blogging more.
This is going to continue to be a key tactic in inbound marketing programs, so if you're not blogging frequently today, you will be soon. Whether you blog once a week, twice a week or every single day is a decision you should make with your marketing team based on the value of the energy required to create those blog articles. If you see the return, continue making the investment.
2016 Prediction #12

—

Website Redesign Dies A Quiet Death
I wish this prediction would have been realized more often in 2016. While a lot of companies have accepted the fact that their websites are live, ongoing projects, plenty still view it as a "once every three years" effort.
Growth-driven design has enabled agencies to work with companies in a way that eliminates the need for the big website redesign and redevelopment project, but the change in thinking is still holding back a lot of people. The good news is that we've moved many of our clients off their old-school approach to their website and onto our ongoing optimization and upgrade approach.
Many of our clients allocate time each month to work on their website so that they never go through a big rebuild again. The shift has also allowed us to make small changes monthly that produce big results and that makes the companies even more committed to doubling down on this approach.
2016 Prediction #13

—

Social Media Becomes The Number One Source For Visitor Traffic
Yep, this one definitely didn't score big in 2016, but the reason might surprise you. Organic search still accounts for the majority of new visitor traffic for most of our clients. Social media is second or in some cases third, outpaced by referral traffic, which is usually high-quality traffic.
I think the major issue that hurt the progress of social media as a significant driver of site visitors is actually the marketing community. We've ruined LinkedIn, Facebook and Twitter with ads, sponsored posts and cluttered feeds, and we just generally acted and continue to act irresponsibly. These sources have become increasingly less helpful to me personally, and that feeling is probably the reason this type of visitor has not increased more dramatically.
2016 Prediction #14

—

Questions Surpass Keywords For Search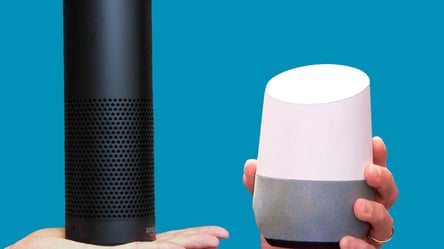 This is my favorite prediction. I love how Google Home, Amazon Echo and other devices are already making their way into our worlds. Need something? Just ask. This is the future of search. It's no longer good enough being one of 10 results on the first page. Now, you have to be the ONLY answer. The smart home, smart office, smart car — they're already here. As you prepare for 2017, if questions are not part of your search engine optimization, website, content and conversion strategies, you're going to be left in the dust.
Start by understanding all the questions your prospects are asking and then map those to their buyer journey. This work is not optional. This mapping exercise takes skill and you need people who have done this before for other businesses. Get this wrong and you might find your competitors are the answer to your prospect's questions, while you're nowhere to be found.
All in all, not horrible. I got some right and some wrong. Starting on Monday, I'll have some predictions for 2017.
Square 2 Marketing – Inbound Results Start With ME!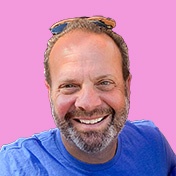 Mike Lieberman, CEO and Chief Revenue Scientist
Mike is the CEO and Chief Revenue Scientist at Square 2. He is passionate about helping people turn their ordinary businesses into businesses people talk about. For more than 25 years, Mike has been working hand-in-hand with CEOs and marketing and sales executives to help them create strategic revenue growth plans, compelling marketing strategies and remarkable sales processes that shorten the sales cycle and increase close rates.