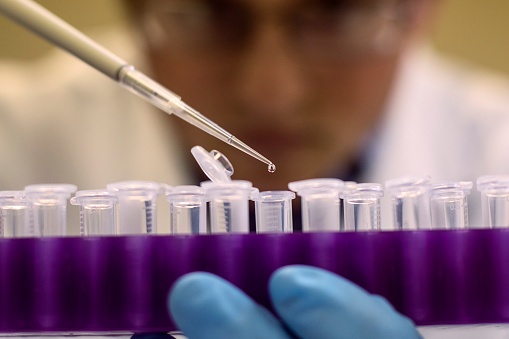 Test Results, Experimental Design And Performance Reviews, Oh My!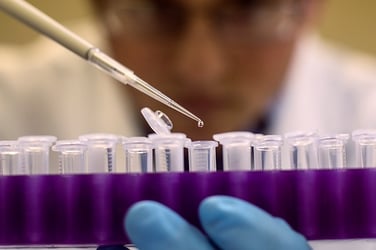 When I tell people my title, I don't get asked, "What do you do all day?" But, I've always attributed that to most people not really knowing, being a little shy to ask and simply assuming it's related to improving our inbound marketing agency's ability to get clients better results – and they wouldn't be wrong.
So, it seems reasonable to think that it would make sense for me to share with you what a Chief Inbound Scientist does, how the role helps our clients, how it helps our team and why we think every inbound agency needs one if they want to ensure the delivery of client results.
The Background
When we started Square 2 Marketing, I was the first consultant. I ran all of the engagements and quickly realized that each one had nuances that needed to be considered during the execution. I also realized that every time we executed a new website launch, new email campaign, new blog article, new HubSpot installation or new social media campaign, there were key learnings and an impact on results.
Basically, every single tactic for every single client was a test of some sort. I was able to see the impact of subtle adjustments on the program results. Changes that worked on Client A were applied to Client B, C and D. In addition to the client work, I also ran the marketing for Square 2 Marketing. More aggressive tests and riskier experiments were run on our own business so we could limit the exposure with clients. In fact, HubSpot was an initial experiment on our agency. The results were outstanding, so it turned into a client test. When the clients saw lifts in their programs, HubSpot was operationalized into the SOP at the agency.
This testing on ourselves, testing on selected clients and then operationalizing of positive outcomes has fueled our ability to stay ahead of other agencies, get clients results from inbound and do it extremely efficiently.
The Passion
No one wakes up and decides to adopt the title of Inbound Scientist unless they're passionate about what they do. As a lifelong marketer and a business leader who has spent tens of millions of dollars on marketing tactics with little or no insight into the results, I have found that inbound marketing has energized the analyst inside me who is constantly looking for data to prove performance.
Now I have a platform, a methodology and a technology that pulls marketing and real-time performance data together in one simple place. This got me extremely excited. The action-reaction connection that inbound provides marketers should be critical, and for those who know how to optimize that connection, it's as if the game has slowed down and you see the world completely differently. Yes, I have a passion for marketing. Yes, I have a passion for using marketing to generate business results. Yes, I have a passion for marketing that matches today's buyer's needs. With all of this together, you get the perfect storm and an opportunity that comes along once in a lifetime, if you're so lucky.
The Lab
Scientists need a lab, and we had one at Square 2 Marketing. As we started to see results from our tests and the implementation of proven tactics, we began accelerating the entire cycle. We tested different website designs, different content types, different landing page formats, different copy models and, perhaps most important, different tactical configurations until we had one that drove new visitors to our site, conversions on the site and leads for our business.
Leads were important, and in the beginning, a lot of them were at the top of the funnel. Over time, more moved to the middle and then the bottom. This data was very valuable when setting client expectations, and extremely valuable when doing projections and setting goals for our program performance.
A lot of people ask me if we use any special formulas or models to project client performance, and the answer is no. We use experiential models that have been tweaked over the past 10 years, and we use aggregate client data to represent projected performance as best we can. The only way you could come up with this approach is if you had been doing a lot of testing, documenting the results and then taking that data and applying it going forward.
The lab had a tremendous impact as marketing continued to change. When we started the company, Facebook wasn't even in existence. Over the past 13 years, marketing has transformed so quickly that it is difficult for even a Marketing Scientist to keep up. Content became a necessity. Moz reports that Google changes its search algorithms 500 to 600 times a year. New social sites pop up. New tools present themselves. Website design has changed. Mobile has become dominant. Things change faster than ever in the history of marketing, and we have to stay ahead.
Our lab allows us to test all these new opportunities in an environment that limits the risk to our clients, keeps us educated and allows us to apply only those new tactics that will positively impact results.
The Results
Speaking of results, inbound has transformed the entire practice of marketing from a vague, "get your name out there" exercise into a quantifiable, measurable and ROI-based function that all businesses need to master. Our company theme for the year is "Results Start With ME!" Every one of our team members is obsessed with driving results for our clients, so my role as Chief Inbound Scientist has become one of uncovering new and better ways to drive those client results.
Tests and experiments that don't drive quantifiable improvements in one or many marketing metrics don't get executed for clients. There have been quest blog opportunities that I've used that don't drive visitors and leads, so I politely decline to continue. Every single tactic we execute is measured, reported on and evaluated, and then a decision is made: continue or stop.
About three years ago, we moved from one blog article a week to five blog articles a week and saw a dramatic jump in our organic traffic. The way we did the blogs, the content we selected, the posting procedures and the timing of the published article all remained the same; we just went from one to five. This produced one of the most dramatic impacts in the history of the company, and this is why we continue to blog every business day, every month of the year.
This is also why we're planning another test that takes the frequency up again. We want to see if more frequent posting (perhaps twice a day) will impact performance at another dramatic level. Look at some of the most successful blogs, like HubSpot with over 1,000,000 subscribers. They blog up to six times a day.
Some of you might know we started publishing a web-based magazine about 18 months ago. That, too, was a giant test. Would a more professionally produced and published content offer move the needle dramatically? No other inbound agencies had a magazine. They had whitepapers and e-books, but no magazine. We wanted to test a new and unique advertising model for the magazine. Both the magazine and the ad test were not successful. Yes, people loved the magazine, but the cost to create it was too much for the results it produced. So, we agreed to shutter it until we can revise its creation plan and produce it for less money or find a way to use it to generate more dramatic results.
Everything we do for our business and everything we do for our clients has a value calculation associated with it. Do the results far outweigh the cost to produce or maintain this tactic? That's a question more inbound marketing agency experts should be asking.
Inbound is not something you learn at a conference. You can't read a book, watch a video or read a few blog articles. You can't go to training and come out an expert. You can't follow the advice of a so-called expert, either. It's a practice that you have to do and do often, until you've done it so many times that you know what to expect, how to adjust the delivery and where the potential land mines are hiding. Until then, you're really just playing around with your marketing money or, worse, allowing an agency to play around with your marketing money.
You might not need to be an Inbound Scientist or have an Inbound Scientist working on the marketing for your company in order to be successful, but it certainly means you're getting the benefit of experience, proven methodology and actual results.
Start Today Tip – The best advice I can give you is to run tests and experiments for your company. Whether you want to use an inbound marketing agency or not, you need to be testing different tactics and deployments as part of your marketing. No matter what I know about inbound, it is going to work slightly differently for your company than it does for our 45 active clients. Knowing how to adjust tactics is critical to generating leads and results quickly. Make sure that these tests are a core part of your ongoing inbound programs and that if you use an agency, they're comfortable taking this approach and applying the learning during the optimization mode of their engagement.
Square 2 Marketing – Inbound Results Start With ME!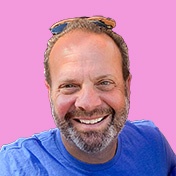 Mike Lieberman, CEO and Chief Revenue Scientist
Mike is the CEO and Chief Revenue Scientist at Square 2. He is passionate about helping people turn their ordinary businesses into businesses people talk about. For more than 25 years, Mike has been working hand-in-hand with CEOs and marketing and sales executives to help them create strategic revenue growth plans, compelling marketing strategies and remarkable sales processes that shorten the sales cycle and increase close rates.