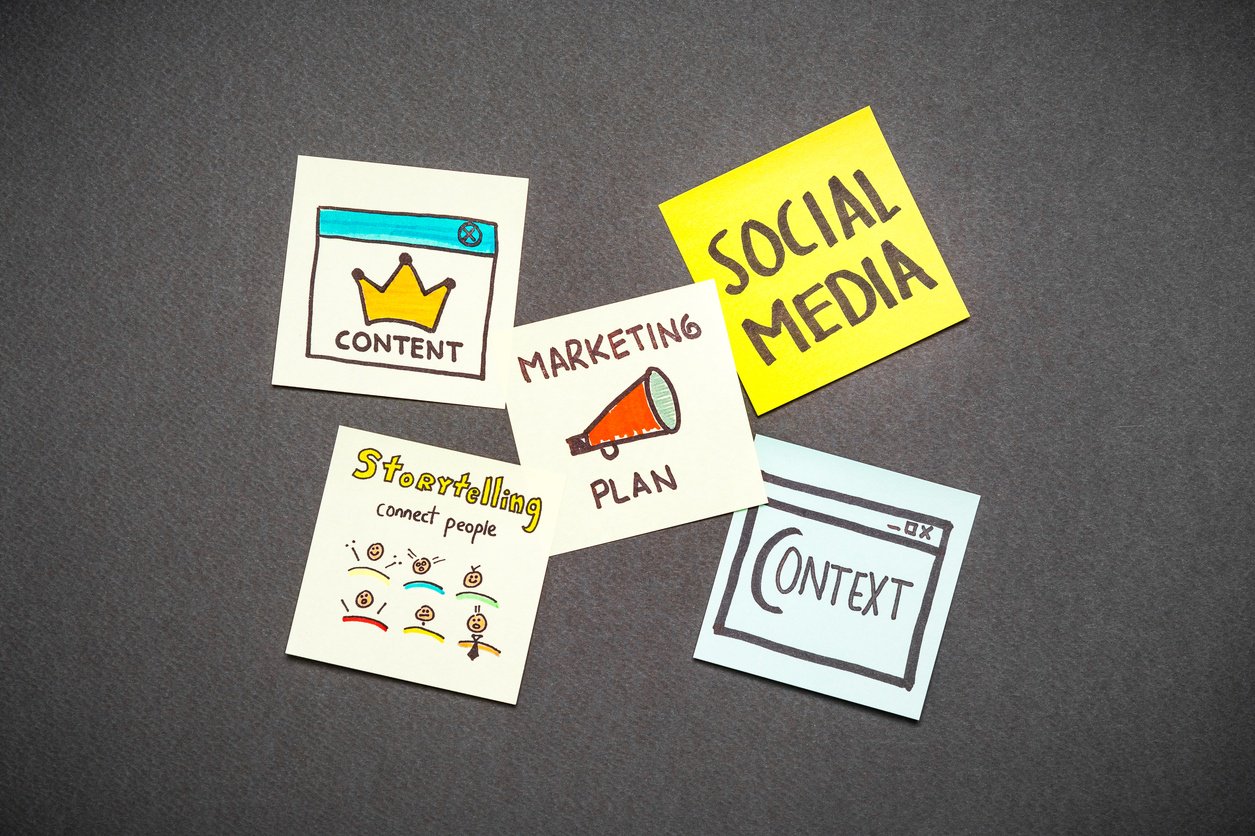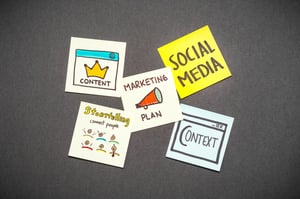 As you know, inbound marketing is the most effective strategy that businesses today can use to promote their brands. You might currently be using it in your company or you might be thinking about adopting it.
You might wonder how this methodology came to be. You might be curious to know who coined this buzzword, why this new marketing strategy was created, or how the methodology developed into what it is today.
Look no further. Today we share a brief history of inbound marketing for curious minds.
The Origins of the Buzzword
You might have noticed that inbound marketing and HubSpot go hand in hand. The company is, without a doubt, the biggest thought leader on the subject, and it constantly offers tips, tricks, certifications, statistics, and reports on the methodology. HubSpot is the inbound expert.
You might not know, however, that inbound and HubSpot are practically synonymous because the company's CEO and co-founder, Brian Halligan, coined the term "inbound marketing." Along with his partner, Dharmesh Shah, and specialist advisor David Meerman Scott, Halligan noticed the advent of the internet was changing the marketing world. Their ideas, combined with existing marketing theories, led to the art and science of inbound that we know today.
Quite literally, they created the next great business boon and have now helped millions of business owners all over the world survive and thrive in the digital world we live in.
Early Forms of Modern Marketing and Advertising
Inbound has effectively replaced early forms of modern advertising. These outbound marketing strategies, such as cold calling, door-to-door sales, billboard ads, printed ads, and broadcast commercials, were popular when they originated in America's Gilded Age. This era saw the rise of big business as consumer capitalism began to dominate the world.
But as technology continued to evolve and the internet was born, these old-school strategies became less and less effective.
Adapting to the Digital Age
The founders of HubSpot could see that these outbound strategies weren't effective anymore. They realized the internet had significantly shifted consumers' behaviours and changed the buyer's journey considerably.
The HubSpot founders realized that, if shoppers were evolving with the internet, businesses had to adapt. These companies needed to market and sell their products to suit the ways in which consumers wanted to buy them.
They saw a need—a gap. And they filled it with inbound marketing.
The Beginning and Evolution of Inbound
As you may remember, the infamous dot-com bubble formed between the years 1995 and 2001. At this time entrepreneurs, like the HubSpot founders, saw immense opportunity in the quickly rising popularity of the internet. And they wanted to capitalize on this trend and provide better user experiences to generate more sales.
The first search engine launched in 1995. Two years later, marketer John Audette first used the term "search engine optimization" (SEO). In 2000, pay-per-click advertising became a reality when Google introduced AdWords.
Then came social media. LinkedIn was founded in 2002, Facebook in 2004, and Twitter in 2006. These sites quickly grew in popularity, and they soon became great channels for businesses to promote their brands.
By 2010, mobile became mainstream. The majority of North Americans owned cell phones and smartphones. Video streaming became more popular and more accessible.
Inbound of the Future
As you can see, inbound marketing wasn't built in a day. Nor did it materialize out of thin air. Rather, entrepreneurs saw the need for a change in the way businesses marketed their brands. The internet changed the marketing game. And new developments and innovations, such as search engines, social media, and smartphones, continued to change inbound marketing practices for years to come.
There's also no doubt that the inbound methodology will keep evolving and improving as new technologies, trends, and innovations continue to disrupt the status quo. Only time will tell exactly where inbound is headed in the future—but we're excited to find out!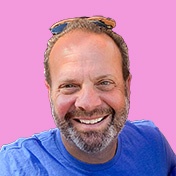 Mike Lieberman, CEO and Chief Revenue Scientist
Mike is the CEO and Chief Revenue Scientist at Square 2. He is passionate about helping people turn their ordinary businesses into businesses people talk about. For more than 25 years, Mike has been working hand-in-hand with CEOs and marketing and sales executives to help them create strategic revenue growth plans, compelling marketing strategies and remarkable sales processes that shorten the sales cycle and increase close rates.