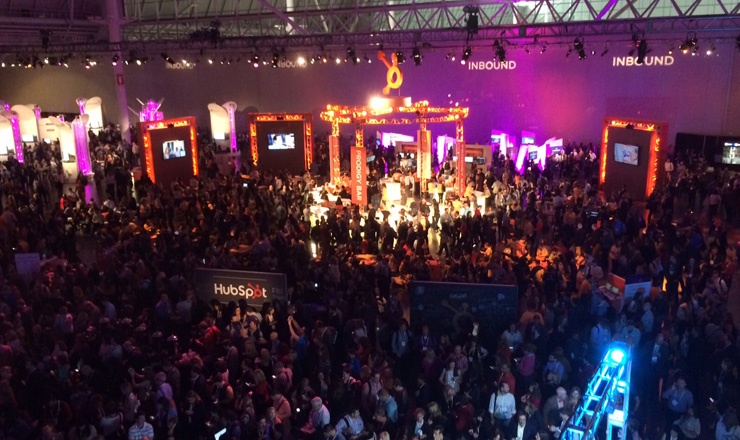 Go With A Plan, Stick With Your Plan And Adjust On The Fly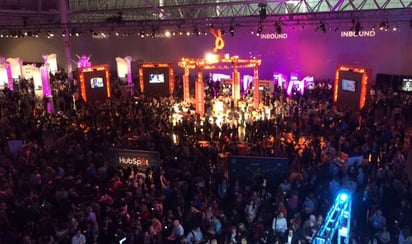 INBOUND 2017 is going to be an overwhelming experience for most attendees, especially if this is your first time at the conference. With around 20,000 attendees, hundreds of sessions and more than 500,000 square feet of continuous exhibition space, you're mistaken if you think you can just show up. The key is having a plan and working that plan.
Since you're going to be investing thousands of dollars and probably four to five days out of the office, having a game plan to make the ROI work out in your favor is important. You're going to want to make sure you come back with an action plan designed specifically to help you increase the performance of your own marketing and sales efforts.
Whether you're going to your first INBOUND conference or you're a veteran of this annual event hosted by HubSpot, here are some INBOUND 2017 tips to make this your best experience ever.
Tip #1: Wear Comfortable Shoes
This might sound superficial or frivolous, even for the first tip, but it's a huge one. This conference space is massive and it's sprawling. You might walk three miles a day attending this conference, and if you decide to cut out on one session in an attempt to make a better one, you may find yourself walking from one end of the conference center to the other with just a few minutes to spare.
The conference dress code is casual, so you'll see a lot of sneakers and maybe even the occasional flip-flop-wearing creative type. Don't worry about style. Opt for comfort, although I'm sure most of you can be comfortable and stylish at the same time. Plus, lunch is almost always food trucks and outdoor seating, so the easier it is for you to get around a grassy knoll while holding your computer bag and your grub, the better off you'll be.
Tip #2: Register For The Returning Speaker Sessions First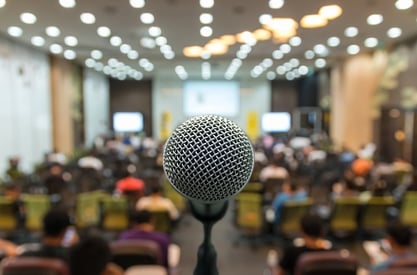 OK, down to business. A ton of speakers are at this event, and the quality ranges from first-time speaker to proven professional. My experience has been that the returning speakers are returning for a reason. They've received high marks for quality content, an entertaining delivery and leaving attendees with value-oriented takeaways that make an impact.
With INBOUND's pre-registration feature on the site, you should start registering for these sessions as soon as possible. They fill up fast. For example, my session, How To Predict Inbound Marketing And Inbound Sales Results: The Numbers Hold The Key To Improved Performance, had over 100 seats get snapped up in just the past week alone. That's about 16% of the seats. Hot sessions from returning, high-quality speakers are going to fill up fast. If you've seen a speaker in previous years, if they were good and if their topic this year is compelling, I'd sign up quickly.
Other master speakers include Rand Fishkin, Paul Roetzer, Lori Richardson, Mari Smith, Gabe Wahhab and Tyler Lessard.
Once you have those sessions locked down, then start looking for new speakers on topics of interest. New speakers bring the added risk of poor content or poor presenters. INBOUND tries to do a good job of screening, but last year I sat through at least a few weaker-than-normal sessions. Try to avoid those, if possible.
Tip #3: Prioritize Your Challenges
With so much content and expertise at your disposal, you'll have to do some prioritizing. What are the top challenges with your program? Is it generating new visitors to your website? Is it turning them into leads? Is it getting leads to become new customers? Is it using certain HubSpot features? Is it building your tech stack on top of HubSpot? Is it agency selection? By building your list of challenges and then prioritizing those challenges, you can tackle your biggest issues once you get to the event.
Tip #4: Make Time To Talk With Experts One-To-One
The sessions are great, but INBOUND is amazing at putting you in touch with experts. Most of these people are more than happy to sit down with you and discuss your specific challenges. I've also found that generic discussions are a lot less valuable than discussions that center around your specific needs or your specific challenges. What works for someone else might not work for you.
By spending time with experts and sharing your specific situation, you'll gain a lot more insights, information and action steps that you'll be able to use as soon as you get back in your office. Most of the presenters take time post-session to talk with attendees. I'll try to answer everyone's questions after my session, even if it means staying an hour after the session to talk with everyone. If your topic is complex, we'll schedule time to meet up and talk it out.
This year, Square 2 Marketing has a booth at Club INBOUND and we're stocking it full of expert team members. If you want to talk about your inbound marketing or inbound sales effort, you can schedule a meeting with one of our experts while you're at the event. I would highly recommend the personal one-on-one time. You'll walk away with a prescription customized for your company's inbound effort. Click here if you want to schedule a one-on-one session.
Tip #5: Make Connections With Peers
This is the only event of its kind. You'll be surrounded by 20,000 other inbound fanatics. This offers you an opportunity to find other people just like you — practitioners, leaders, HubSpot super users, HubSpot beginners, inbound pros and people doing inbound for the first time in their careers. This is also a very friendly group of people. It's easy to meet people and quickly find out if they're a peer, a resource or someone who can share their positive experiences with you.
There is as much to learn from the other attendees as there is from the session speakers. In fact, I might argue that the practical experiences people share with you may be even more important and more helpful. Don't be afraid to ask questions. The community is open and happy to help. No one is going to feel like they're giving away company secrets by answering your questions.
Tip #6: Bring Or Have Access To Your Data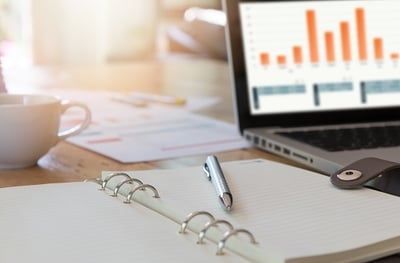 One of the major advantages of inbound and today's marketing in general is the scientific nature of the data that's available. If you're going to be talking to the experts, it's beneficial to have access to your data. You might not know it off the top of your head, but you can pull it from your smartphone app or bring a few reports. Regardless of the format, be sure to have easy access to your data.
If you come by our booth for an assessment, we're going to want to know some performance metrics from your program. While it's not a requirement, having this data makes our assessment recommendations that much more powerful. How many visitors do you get to your site on average? How many leads do you get each month? What's the site-wide conversion rate? What percentage of visitors and leads come from organic, social, email or referral sites?
The best bet is letting us take a quick look at your portal. We'll have internet access, so if you logged in and we could poke around for 10 minutes, we'd be in a great position to show you what's working. But more importantly, what can you do to improve performance? Any of the experts asking for data are asking the right set of questions. The better prepared you are to share, the better your action plan for after the event.
Tip #7: Create An Action Plan On The Final Day
OK, it's the last day, your head is spinning and now you have to travel. Take an hour that last day and consolidate everything you've heard. Create an action plan for the next two weeks, including exactly what you want to do, when you'll do it and if you need anyone else's help.
For example, you might have learned how to increase conversion on your landing pages. Make that your first item. Select the pages, plan the upgrades, benchmark current performance, install the upgrades, set the time period, run the tests and evaluate the results. If you've decided to consider adding an agency partner to your team, you'll want to schedule the outreach to those agencies, set up the meetings and get that process moving.
You might have some follow-up calls or meetings scheduled. Keep a running list of who you want to talk with more and when you're planning on contacting them. By the time you get on the plane or into your car, you'll have an extensive action plan that is waiting for you to act on when you get back in the office.
Tip #8: Dig Into Experiences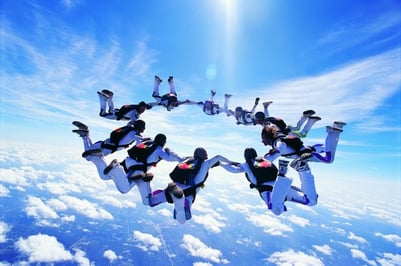 You're going to meet a lot of people and hear a lot of stories. While I'm skeptical by nature, you need to be, too. Just because someone tells you something, doesn't mean it's true. Dig into the details.
Ask a lot of questions and challenge the story. How long did it take to get those results? How much did you invest to drive those results? What were ALL of the resources required to get to those goals? If you ask the right questions, you'll be quick to uncover the true nature of the story.
People love to talk about what they're doing or what they've done. I like to ask about real applications of the tactic or approach. What clients did this work with? What were the actual results generated? What was the specific situation at your company that made this so successful? The more specific and probing the questions, the better context you'll have for the story.
Tip #9: Ask A Lot Of Questions (And Write Them Down In Advance)
INBOUND is the place to get all of your questions answered. While some of those answers might be resident in a video or on a HubSpot page, having all of these resources under one roof means you have a buffet of opportunities to get your questions answered live and direct by people in the know.
Come to INBOUND armed with all of the questions you have. How many times a week do I have to blog? What's the impact of republishing a blog from a year ago? How do I make that blog look better with the formatting tool? Some of the questions might be more technical and geared for the HubSpot team or a HubSpot breakout session. Some of the questions might be more strategic and geared for one of the agency lead breakouts. Other questions might be more experience based, so someone with a lot of practical inbound marketing experience may be a good fit to help answer them.
Write them down, hunt down the right resources and work hard to collect answers. You'll also probably have new questions that come up during the event. Keep track of those as well and try to get them answered, but a better strategy for those would be to connect with experts and ask them if they'd be willing to answer questions that come up after the event is over.
Now you're building your network of trusted advisors, and that's going to make you very valuable.
Tip #9.5: Enjoy The Parties
Finally, enjoy the parties. INBOUND has a reputation for throwing some pretty good parties. Make sure you carve out a little time to enjoy the festivities. It will make the event that much more enjoyable.
INBOUND can be a wonderful learning experience or a big waste of time. How you manage your time, how you plan to attack the wide variety of resources and where you focus your learning all have a big impact on what you take away from the event.
Square 2 Marketing – Innovating Marketing And Sales To Match Today's Buyer Behavior!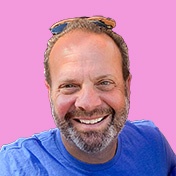 Mike Lieberman, CEO and Chief Revenue Scientist
Mike is the CEO and Chief Revenue Scientist at Square 2. He is passionate about helping people turn their ordinary businesses into businesses people talk about. For more than 25 years, Mike has been working hand-in-hand with CEOs and marketing and sales executives to help them create strategic revenue growth plans, compelling marketing strategies and remarkable sales processes that shorten the sales cycle and increase close rates.