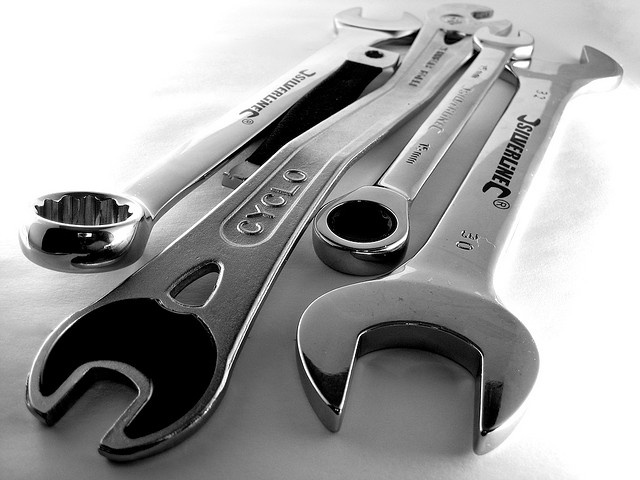 I've come to learn that one of the best marketing investments you can make is in tools that will save you time and allow you to do better marketing. There are many tools out there and it can be hard to know which tools are worth looking into.
In this blog we are going to recommend nine tools to use in your Inbound marketing efforts that are used by thousands of Inbound Marketing experts all over the world.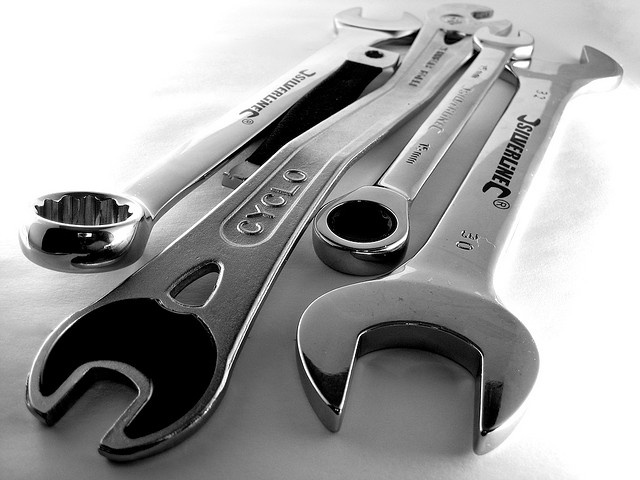 Hubspot [all-in-one inbound marketing platform]
Think of Hubspot as the foundation of your house. Hubspot has all of the major tools needed for your Inbound Marketing program. For sake of time, I'm not going to list all of their features in this blog. You can learn about all the features of Hubspot on their features page.
There are other marketing automation tools out there such as Marketo and Pardot, however in my opinion the other platforms don't offer such a wide range of integrated tools within their platform as Hubspot.
If you're interested in learning more about the different platforms and how they stack up against each other, I'd highly suggest reading our free ebook: "Critical Things to Know Before Choosing a Marketing Automation Platform"

Wistia [video hosting platform]
Wisita is a video hosting platform with a fairly robust feature set of customization, add-on's and tracking.
Wistia even integrates into Hubspot which allows you to pull in individual user data into their contact records in Hubspot and trigger marketing automation from it.
Docalytics [content hosting platform]
Docalytics is a content hosting platform which gives you much more insight and lead capture abilities than standard PDF's. For those familiar, think Wistia but for documents.
You can track an individual people's interactions with your documents and gain engagement and interest insights based on each person. This is huge for both your sales and marketing teams.
Best of all, Docalytics integrates with Hubspot, Marketo, Pardot and Salesforce so that all the information you're collecting in Docalytic gets synced up with your contact databases in your other platforms.
Moz [analytics, insights and monitoring]
Moz is an Inbound Marketing insights and analytics platform you can use to monitor and improve your marketing efforts.
Here are some of their tools:
Fresh Web Explorer – monitors the entire web for keyword, brand or link mentions. Think Google Alerts on crack.

Open Site Explorer – Gives you in-depth link profile analysis for both your website and others. This information can be invaluable in your SEO marketing efforts for staying on top of both your links and others.


Followerwonk – This tool allows you to dig and research the Twitter-sphere. You can analyses your followers, other's followers and influencers.
Optimizely [a/b testing]
As any good marketer knows, one of the best practices you can do with your marketing is to test, measure, iterate and improve. Optimizely is a tool that will let marketers run A/B or multivariate testing on their websites and landing pages to help improve conversion rates to goals.
Hootsuite [social media management]
Hootsuite is a social media management and monitoring tool for small and medium sized businesses. Here you can post, schedule, follow and interact with all your different social networks all from one dashboard.
It's a great option for those organizations having to manage a great number of social accounts or that require a great deal of team collaboration in their social media efforts. Additionally, any business who has a local focus, they offer geo-specific monitoring that is super slick.
In addition to their platform, they also have a number of great add on's and chrome plugins to enhance the functionality even more.
Zapier / IFTTT [plug-n-play API integrations]
As you add more and more tools into your organization's tool stack, it's important that those tools communicate and share information to keep everything sync'ed. Typically this will mean a costly API integration between systems, however, SaaS services such as Zapier and IFTTT are offering a plug-n-play solution for more popular tool stacks.

Zapier = More business focused

IFTTT = More Personal Uses
Yext / Moz Local [local directory listings]
If you're a locally focused business (or even if you're not), it's extremely critical that your business listings on the web are consistent and accurate. With all the different directories all across the web, this can be quite a time consuming effort.
Tools like Yext and Moz's new "Moz Local" allow you to manage all the major online listings all form one place and in way less time than manually doing it.
Trello [project management collaboration]
Trello is an extremely simply project management system that is setup in a "Kanban" style board, making it extremely easy to see where each task is and what you need to work on.
Inbound Marketers can leverage Trello for their content calendar and editorial process. You can create columns for each step of the editorial process, assign writers, set due dates and attach documents.
These are just a few of the major tools used by Inbound Marketing experts. Although most of them are paid tools, the amount of time, energy and your ability to do better marketing make the invesetment into these tools worth it.
Did you have questions on any of the tools in this article? Are there tools not listed here that you use? Please comment below and share.