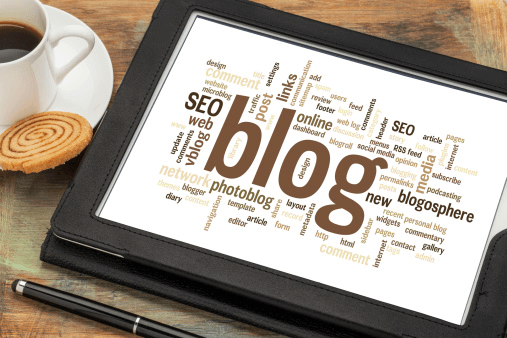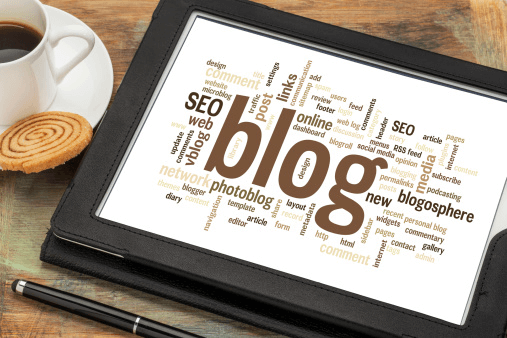 It certainly feels as if blogging – as part of a progressive inbound marketing effort – has been around forever. But, the reality is that blogging is still an inbound marketing tactic in its infancy.
Sure, you're free to write a blog post, put it up on your site and call it a day, but if you want to make blogging a lead-generating tactic, then you need to apply some best practices.
Here are nine tested tips that turn your blog posts into lead-generation tools.
1. Connect your post to long-form content. If you're blogging in a way that's disconnected from your long-form content (e-books, whitepapers, etc.), you are missing some of the lift that blogging delivers. Make sure that each of your posts is an excerpt from your existing content marketing. This helps promote your top-of-funnel offers and drive leads.
2. Always use a CTA. Directly related to the first tip, if you are blogging and not including a graphic CTA (call to action) in your post, you shouldn't expect any leads. This is the key to using your blog to drive leads.
3. Tell your readers what to do. People typically like to be led; they like to be told what to do. They might not always take your advice, but they want it anyway. Make sure your blog is direct, it's informative and it gives direction. The more value your readers find in your blog, the more loyal they're going to be in reading it and the more likely they'll share it with other people just like them.
4. Take a position; be contrarian. Think about your blog like an article in the newspaper. If you're just reporting the news ... yawn. But if you have an opinion, if you take a stand, if you express yourself in a contrarian way, you are going to attract more attention, get more readers, get more shares and generate content with the potential to go viral, thus driving more leads. Take a chance – it's worth it.
5. Make the post easy to share. Your readers actually want to share your blog posts. Make sure you have easy access to share buttons across all of the major social media platforms. Most people who tweet or post regularly are actually looking for interesting content to share. Make it easy, and you're going to attract new subscribers and get more leads.
6. Proactively share the post. You have to practice what you preach, a core value at Square 2 Marketing. So get your entire company involved. All of your employees should be reading your blog and actively sharing it with their network day in and day out. More important, your sales people should be sending your blog out to key prospects who are involved in conversations related to your blog topics. This is so much better for the sales process than hounding a prospect for a meeting.
7. Be consistent with post delivery. The more consistently you post and deliver your blog, the better. We try to get ours out every morning. We don't succeed as much as I would like, but results show that the more consistent you are, the better your readership. Think about a newspaper that arrives every morning: People get in the habit of reading it when they expect it.
8. Actively drive subscribers to your blog. You have to work aggressively to gain subscribers to your blog. This is one of the keys to driving leads. Remember, if you do this successfully, you are talking to your prospects every single day. Get your sales people to ask prospects if they can subscribe them. Make blog subscription a prominent CTA button all over your website, and consider sending out a "best of the blog" email to everyone at least once per month.
9. Monitor post popularity and adjust accordingly. Finally, keep an eye on the data. Watch to see which topics are highly viewed, which ones get shared, which ones drive links and which ones get ranked on search engines. Adjust your blogging editorial calendar quarterly to take advantage of this insight. Doing so ensures that your blogging is always topical and directly related to what your readers want to learn about.
We've been blogging daily for almost three years, and our client blog programs are managed with all of these techniques. We've seen blog subscriber growth of close to 20 percent per month for both ourselves and most of our clients. In addition, we've seen lead generation numbers that come close to 5 percent of blog subscribers on a monthly basis. This means that if you have 100 blog subscribers, you're looking at an extra five leads per month just from blogging.
Better yet, if you had 1,000 blog subscribers, you'd be getting 50 leads a month from blogging. Of course, those numbers assume that you're blogging at a very high rate: three to four times a month. If you're blogging less, those numbers are going to perform at a lower clip.
Start Today Tip – It should go without saying: If you're not blogging, you need to start. But if you are actively blogging, take a hard look at what you're writing about and examine the connected tactics, like social media, planning and long-form content such as whitepapers and e-books. Tactics executed in silos don't work. If you're not able to integrate and orchestrate your blogging with other tactics, expect subpar performance from your blogging efforts.
Square 2 Marketing – Leading The Reality Marketing And Inbound Marketing Revolution!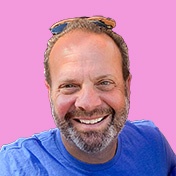 Mike Lieberman, CEO and Chief Revenue Scientist
Mike is the CEO and Chief Revenue Scientist at Square 2. He is passionate about helping people turn their ordinary businesses into businesses people talk about. For more than 25 years, Mike has been working hand-in-hand with CEOs and marketing and sales executives to help them create strategic revenue growth plans, compelling marketing strategies and remarkable sales processes that shorten the sales cycle and increase close rates.