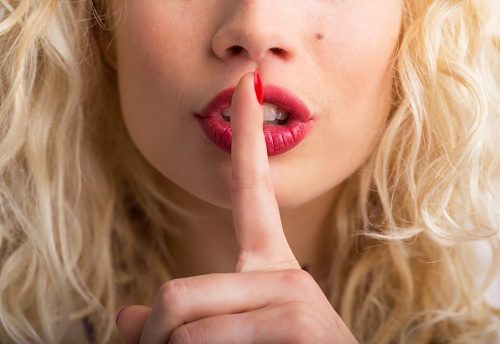 Driving Awareness For Your Brand And Creating Demand Requires Strategy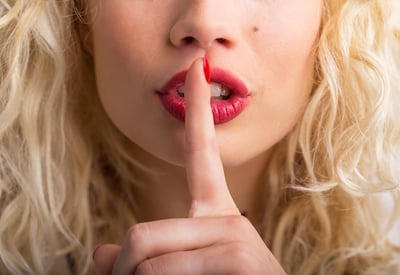 You're all-in on demand generation. We get it; a lot of people are today. How do you get your message out to as many properly targeted people as possible? We do agree that marketing to people who don't match your persona won't produce results, so your demand generation must be properly targeted.
But you don't want to do what a lot of people are doing — throwing money at the problem, trying everything and hoping something sticks. Instead, use smart and scientific ways to tackle demand generation to produce high-quality leads and results that are sure to get you promoted.
Here are nine proven techniques that our demand generation agency and specialist demand generation practice use to drive results for clients.
1) Your Story And Message Matter
Creative isn't nearly as important as it used to be. Today, if you want to get your prospects' attention and you want to disrupt their status quo, you're going to need a compelling message and a remarkable story. You're going to want to invest in this before you start spending money on any tactics. You're going to want to spend the time working on this message and story, no matter how long it takes.
You're going to want to test your message and story before you put your money down on demand generation tactics. One simple and efficient way to test the story is to run it by customers and prospects. If they're moved by the story, you're ready to go.
2) Configure The Tactics Properly
Marketing is much more complex and has many more options than ever before. Configuring the tactics properly is one of your most significant challenges. For example, almost any awareness campaigns are going to require content as a magnet for engagement and ultimately conversion. Depending on the placement of your ads, that content might have to change. Providing content in context is one of the secrets to successful marketing.
Banner ads, social media, content marketing, website landing page optimization, remarketing, email marketing and pay-per-click all require ongoing management and optimization. Each of these tactics requires a slightly different set of skills and experiences. How much of each do you need? How long do you run each of these tactics? How much ROI should you be looking for from each? The configuration of all your demand gen tactics is key to success.
3) Don't Rely On AdWords Blindly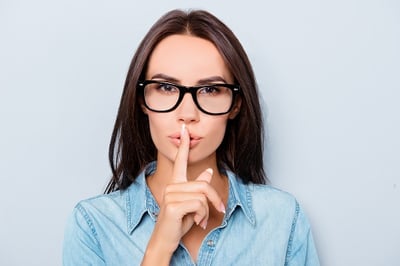 We've had clients who want to use PPC and AdWords to be the primary driver of their demand generation programs. Putting $10,000 a month (and in some cases $40,000 a month) into AdWords might seem like a good plan on paper, but budget is not always the key to AdWords success.
In some cases, it makes more sense to start small, testing ads, keywords, offers and conversion strategy before you go "all-in."
In our experience, it's best to have AdWords and social paid media as components of a balanced plan that gives you the "one plus one equals three" performance you're looking for. No one single tactic is likely to drive all of your performance goals.
4) Use ABM For Top-Tier Targeting
Talking about demand without talking about account-based marketing is like ordering scrambled eggs without a side of bacon. It's mandatory. Yes, it's going to make your program more complicated. Yes, you'll be required to work with sales. Yes, the alignment and cooperation with sales is a requirement. But if you're trying to make targeted prospects more aware of your company, ABM is unmatched in its ability to deliver.
The key takeaway here is that you'll want to use account-based marketing to go after the top-tier prospects. This includes companies that should be working with you but are not, companies that might be working with your competitors and companies that might not be aware solutions to their challenges even exist. We've published a ton of information on ABM and its effectiveness as a component in your marketing program portfolio.
5) Cold Email Lists Need Special Handling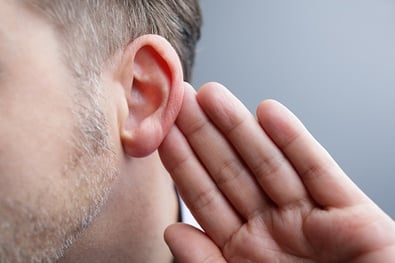 Not a day goes by where someone isn't emailing you cold. Most of those emails are from people selling email addresses for more cold email campaigns. It's hard to resist buying the names of people who might be interested in working with you. It seems like a shortcut, but if you're going in this direction, make sure you do it right.
Emailing people cold requires a special set of skills and assets. Personalizing the message isn't going to be enough. Use disruption to get their attention. Use it in the subject line. Your first goal is to get the email opened before you worry about a click-through. The subject line is the only asset you have to drive that open rate up.
Next, keep it short, and by short I'm talking three or four sentences at the most (you know how it feels when you get a long email). Tell a short story and make your target the hero. If you disrupt their status quo, tell them a story and offer more information, you'll see higher open rates, higher click-through rates and you might be able to keep cold email blasts as one of your effective marketing tactics.
6) Track Impressions Like You Track Website Visitors
Website visitors is one of the easiest and most obvious performance metrics. Get more visitors and you usually get more leads. But when you run demand generation programs, impressions is the metric you want to look at regularly.
Set monthly goals, watch to be sure impressions go up monthly and make sure you can drive up impressions without increasing your budget. You should be able to drive efficiencies within your existing budget. The more impressions you generate, the more website visitors and the more leads you'll see.
7) Conversion Rate Optimization Is Demand Generation
Anyone running demand gen marketing is ultimately looking for leads, and specifically, high-quality leads. While CRO (conversion rate optimization) is typically a component of inbound marketing, it should be a tactic you're actively working on within your demand gen program, too.
Actively working on getting conversions from impression to visitor is going to be the first step. Getting that visitor to convert from an anonymous visitor and into a lead is the second step in the process. Of course, getting leads isn't the end game. Ultimately, you must turn those leads into sales opportunities and new customers, but that's a topic for another article.
8) Consider Feathering In Inbound Marketing Tactics
To us, it seems like people are either B2B demand generation or inbound marketing. You either believe in inbound and want to focus tactics on that approach, or you believe in demand and you want your marketing program to be focused on those types of tactics. However, these days we're recommending that most of our clients consider a blend of both.
We suggest using demand gen for ultimate top of the funnel and inbound marketing for those people already actively searching. We've also found that an inbound approach gives you a broader magnet to attract highly qualified leads. For example, inbound marketing helps match the marketing to the buyer journey, which does lead to building content offers that work for all stages of the buyer journey. This produces more leads at all stages of the sales funnel.
9) Influencers Are Part Of Demand Generation Marketing
If awareness is important to you, using influencers as part of demand gen drives a lot of demand. These influencers have a built-in audience. If the audience is your targeted prospects and if the audience matches your target persona, then working with influencers and helping them tell your story is going to drive a lot of demand.
The built-in endorsement and trust associated with allowing influencers to carry your message is worth a lot of impression-based ad budget. Fair warning: Influencer marketing is hard and takes time. Identifying the influencers, reaching out, connecting with them, earning their trust and then getting them to tell your story could take weeks or longer. Be patient and you'll be rewarded with a sustainable and highly affordable piece of your demand puzzle.
Demand gen isn't any easier than inbound marketing. Perhaps the promise of results is more reasonable with demand generation, but it's just as complex and requires just as much care and feeding. The key is strategy. Think it out and make sure you have the assets required for the long game.
Most importantly, make sure you have the story, the disruption and the compelling emotional message that you'll distribute through all of your marketing tactics. Keep working on that message until your marketing produces the results you need. Most often, it's not about the tactics, but rather all about the message — most marketers have it backward.
Square 2 Marketing – Innovating Marketing And Sales To Match Today's Buyer Behavior!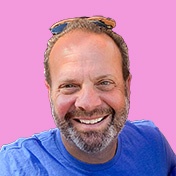 Mike Lieberman, CEO and Chief Revenue Scientist
Mike is the CEO and Chief Revenue Scientist at Square 2. He is passionate about helping people turn their ordinary businesses into businesses people talk about. For more than 25 years, Mike has been working hand-in-hand with CEOs and marketing and sales executives to help them create strategic revenue growth plans, compelling marketing strategies and remarkable sales processes that shorten the sales cycle and increase close rates.