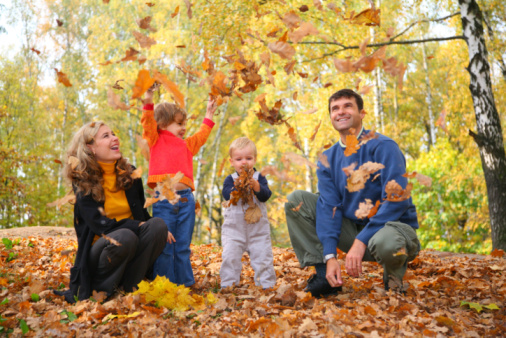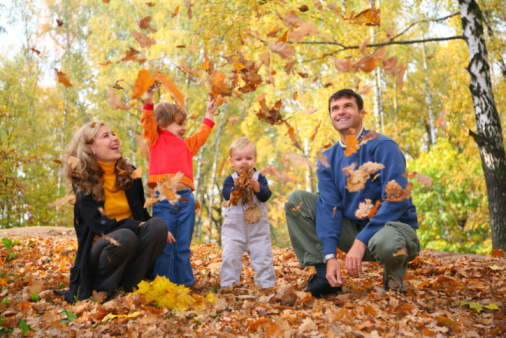 Thanksgiving is right around the corner. What better way to express our gratitude towards inbound marketing than with an informative, educational blog post?
Because inbound marketing is so dynamic, constantly developing and transforming, there is no single formula for success. With every new marketing trend, there is a new inbound strategy for companies to utilize.
We could rattle off about the one hundred inbound marketing tactics that we are thankful for, tactics that have driven marketing program success and generated countless leads for our clients, but there are eight tactics that have undeniably defined inbound marketing this year. When applied individually, these eight tactics are nothing special, but when combined, they add up to an extraordinary inbound marketing program.
Inbound Marketing Tactic #1: Marketing Strategy
This is one of the most important elements of any inbound campaign and, unfortunately, one of the most frequently overlooked. Executing a marketing campaign without a marketing strategy is like baking a pumpkin pie without a recipe. If you don't know what you're putting together, and how much of each ingredient you need, why should you expect an edible, let alone delicious, end result?
Inbound marketing strategies require a detailed target persona, an understanding of your targets pains and a plan for how to solve each of these pains in a remarkable way. Once you've developed your solution, you need to develop individual tactics and a plan for each. This includes creating editorial calendars, doing research, scheduling and budgeting. These aspects are challenging to be sure, but they are absolutely essential to executing an effective inbound marketing program.
Inbound Marketing Tactic #2: Blogging
We have stressed the importance of blogging in previous posts, and we're going to stress it again. With Google's recent search algorithm updates, blogging has become more essential than ever. The more your company blogs, the better chance your company has of getting found.
However, there is more to blogging than creating great topics. You should have a strategy around your blog. All of your blog posts should answer your prospects' questions while utilizing the keywords they're using to search for products or services like yours. Don't forget to share your posts and encourage your employees and clients to do the same. Blogging is one of the best ways to spread your company's message online.
Inbound Marketing Tactic #3: Video
Equally as important to blogging is creating videos. Think of videos as visual representations of your blog. There are searchers who prefer to read content, but there are also searchers who would rather receive their content through video. You want to target both. Make sure your videos follow the same guidelines as your blogs. Your main priority is to answer your prospects' questions. We've found that educational videos, such as how-to guides, are more widely viewed and successful in business industries.
Inbound Marketing Tactic #4: Webinars
Webinars are usually used for those middle-of-the-funnel prospects. These are the people who have already downloaded some of your content and are possibly looking for more. They are in the consideration phase of the purchase process, and webinars are the perfect way to guide them to that next all-important decision phase.
Webinars should always be educational in nature. They should be longer than your typical video blog, usually 30 minutes to an hour. Any longer than that and you may lose your prospects' interest. Because of their length, they are not meant to be used as a daily tactic. Consider recording quarterly webinars. Publish your webinars on your website as part of a series. You can also promote them through email campaigns, which brings us to our next super-successful inbound tactic ...
Inbound Marketing Tactic #5: Email Campaigns
Email campaigns are great lead-nurturing tactics. The main idea of an inbound marketing email campaign is to stay in front of your prospects. You're not hoping for any immediate results; all you want to do is nurture the relationship by providing regular, informative updates and articles relevant to your audience. If you send out one to two emails a month, prospects and clients are likely to remember your company and what you offer. Email campaigns essentially help to shorten the sales process by building trust and fostering a relationship with prospects early on, rather than waiting for a conversation to start that relationship.
Inbound Marketing Tactic #6: Website Homepage Design
Your website has ten seconds to capture your visitor's attention before he or she hits the back button. That means your homepage has to be engaging and create a compelling experience for the prospect. You want it to be visually stimulating, but you also want it to be personal. The more personalized the better. Offer images, messaging, offers, news items – anything that makes your visitors feel more comfortable browsing through your website. Comfortable visitors stick around and are more likely to turn into leads for your company.
Inbound Marketing Tactic #7: Content Creation
The more educational content you create, the more engaged your clients are through the entire sales process. Your end goal is to get them to that bottom stage of the funnel, where they make their final decisions about doing business with your company. Whitepapers, e-books, infographics and tip-guides are perfect for prospects at the very top of the funnel. These people are in the awareness stage, so they are just looking to educate themselves. For the prospects stuck in the middle of the funnel, webinars, online assessments, videos and podcasts are great ways to get them moving to that next (decision) phase. For prospects close to making their final decision, offer free, in-person assessments and consultations to get them more engaged with your sales team.
Inbound Marketing Tactic #8: Content Publication
Once you've created all of your great content, you need to figure out where to put it. Research different websites and trends. Find out where your prospects are spending their time. Maybe it's an industry magazine website or an online social media community. Consider community websites, as they are usually actively seeking educational content for their sites. Many of your prospects are probably group members on LinkedIn. Reach out to the group moderators to get your content in front of new prospects. Guest blogging is another great way to spread your content, as well as to build your thought leadership position. Ask websites that serve your audience if they would be interested in having a weekly guest blogger.
There is no one recipe for inbound marketing success, but if experience has taught us anything, it's that combining the eight ingredients above is bound to create the kind of lead-generating results that your organization can be thankful for.
Discover how to add a powerful inbound marketing channel to your business in 30 days by downloading the free guide below.
Square 2 Marketing- Leading The Reality Marketing And Inbound Marketing Revolution!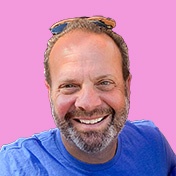 Mike Lieberman, CEO and Chief Revenue Scientist
Mike is the CEO and Chief Revenue Scientist at Square 2. He is passionate about helping people turn their ordinary businesses into businesses people talk about. For more than 25 years, Mike has been working hand-in-hand with CEOs and marketing and sales executives to help them create strategic revenue growth plans, compelling marketing strategies and remarkable sales processes that shorten the sales cycle and increase close rates.