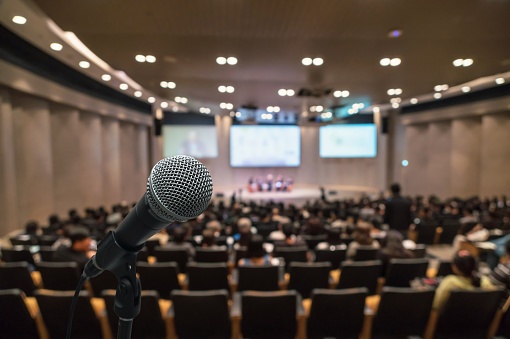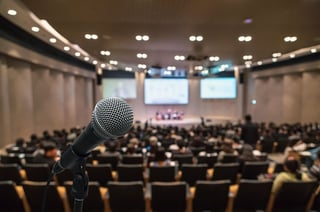 With 2018 nearly here, it's time to start planning your event marketing strategy. Each year, hundreds (if not thousands) of marketing and sales conferences take place all across the globe.
While by no means an exhaustive list, here are eight digital marketing conferences we're looking forward to in 2018.
Marketo's annual user conference, the Marketing Nation Summit, is back this year in full force. This year's Marketing Nation Summit will take place April 29-May 2 in San Francisco. Hosted by Marketo, this four-day event assembles some of the greatest minds in digital marketing, advertising, IT, services and beyond.
Get exposure to cutting-edge thought leadership, industry best practices and awesome networking opportunities that will help reshape the way you think about digital marketing. Accelerate your Marketo learning and build expertise with University Day, workshops, demos and presentations by the world's foremost Marketo experts.
INBOUND, HubSpot's annual user conference, brings together more than 20,000 inbound marketing and inbound sales professionals. This year's conference will be held in Boston from September 4-7.
Whether you're an inbound marketing novice or an expert, INBOUND has plenty to offer. In addition to many sessions, INBOUND always includes featured entertainment and spotlight speakers.
Make the most of your HubSpot subscription and learn tips from industry insiders. Explore Club INBOUND to discover the latest and greatest in inbound marketing and sales partnerships.
Content Marketing World is an annual event held in downtown Cleveland that covers all things content marketing. According to its website, Content Marketing World is the largest content event in the world.
This year's conference runs September 4-7 at the Huntington Convention Center of Cleveland. Enjoy views of Lake Erie and ramp up your content marketing expertise with more than 120 sessions and workshops. Plus, network with the best and brightest in the content marketing industry.
MozCon, hosted by Moz, is a premiere SEO event where speakers share next-level tactics on everything from ranking higher in today's evolving search results to making informed, data-driven decisions in your marketing.
This three-day event will be held July 9-11 in Seattle and features forward-thinking sessions that cover SEO, brand development, CRO, the mobile landscape, analytics, customer experience, social media, content marketing and more.
Moz subscribers can sign up at a discounted rate, even if you're just using a Moz trial.
For more advanced demand generation marketers, the annual SiriusDecisions Summit is a marketing event not to be missed. Hosted by Sirius Decisions, this year's event will be held May 8-10 at the Mandalay Bay in Las Vegas.
Join more than 3,200 of your marketing peers for three days of data-driven best practices research, unveiling of new innovations across the B2B space and networking with an elite community of sales, marketing and product leaders. The event is full of cutting-edge research and networking opportunities.
For those obsessed with search, the Search Marketing Expo (SMX) series probably has what you're seeking. The SMX events center around search engine optimization (SEO) and search engine marketing (SEM). Many of the world's top brands (Google, Amazon, Forbes, Bing, Disney and Verizon, just to name a handful) attend the expo.
Presented by Marketing Land and Search Engine Land, the 2018 conference lineup includes five events, held in cities across the world:
March 2018 - SMX West (San Jose, CA)
March 2018 - SMX Munich
May 2018 - SMX London
June 2018 - SMX Advanced / Seattle
June 2018 - SMX Paris
If social media is your focus, Social Media Marketing World is the must-attend conference for you in 2018. Join 5,000 fellow marketers in San Diego from February 28-March 2 to learn about the latest social media marketing best practices.
Presented by Social Media Examiner, this event is designed for experienced social media marketing professionals, bloggers, video creators and podcasters. Get access to extensive networking opportunities, world-class content from the pros and more at this pitch-free, first-class conference experience.
Demand Gen Report hosts the B2B Marketing Exchange from February 19-21 in beautiful Scottsdale, Arizona. This conference is for tech-savvy demand gen pros who want to take their demand gen game to the next level.
The B2B Marketing Exchange is a must-attend conference for performance marketers managing the complex sales cycles and group buying dynamics common in B2B industries. Topics include account-based marketing, messaging frameworks, demand acceleration and sales enablement. Attendees will gain actionable insights that they can apply to their businesses immediately to drive engagement and revenue.
Want More Conference Info?
Check out our 2018 Sales And Marketing Conferences Guide for an extended list of marketing and sales conferences taking place in 2018. The guide is updated weekly, so be sure to check regularly for the hottest events in sales and marketing in 2018.
What marketing conferences are you looking forward to in 2018? Leave us a comment and let us know!