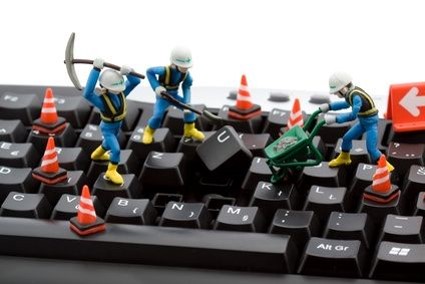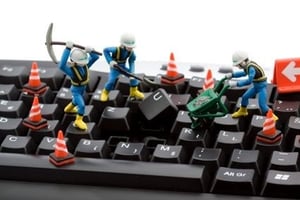 Like I mentioned last week, businesses are generating leads with inbound marketing and then messing those leads up as they try to manage within their broken sales process.
The KISSmetrics blog recently published an amazing infographic with some data on the issue.
Here's a highlight from the article that should scare you straight: Companies that contact people within the first hour after a request are seven times more likely to have a meaningful conversation than those who wait more than an hour to follow up.
Their research went on to show that almost 50% of opportunities went to the company that was first to respond to an inquiry. It also indicated that 73% of leads were NOT sales-ready, 50% were qualified leads but not ready to buy and 79% never converted into sales-ready leads.
Our hypothesis is that poor follow-up and lack of lead nurturing are two major causes of what we call "lead fumbling."
Here are a few ways to make sure that you take full advantage of all your leads and opportunities.
Understand The Buyer Journey
This is non-negotiable. You have to understand what your prospects are going through when they start to consider products and services like the ones you offer. You have to understand what they need in the awareness stage, what they're thinking about in the consideration phase and what they're looking for in the decision stage. You have to know this intimately across all of your target personas.
You also need a sales process that allows you to know every single prospect's specific buyer journey. It's great that you know the journey at a high level, but you and your sales team must be able to find out exactly where every prospect is on their individual path. How is it different? What are the unique issues? How can you help? What does the timing look like? Every one of your prospects is going to be slightly different, and your team needs to know how and why.
Create A Well-Thought-Out Follow-Up Strategy
If you want to deliver remarkable follow-up, you need to plan out how you intend to create a remarkable experience for your prospects from the first time they hear about your company to the time they sign your paperwork.
The only way to do this is with a solid planning effort. You have to identify the target personas, understand their questions/concerns at all phases of their buyer journey and then create the touchpoints, emails, calls and in-person meetings to deliver on one single goal: making them feel safe with you, your company and your services or products.
Build In Automated Lead Nurturing
Part of this process is developing automated lead-nurturing emails that can be templated, integrated into your sales process, supported by your marketing technology platform and delivered flawlessly. These emails can be persona specific, document specific, action specific, page-visited specific and journey-stage specific. The ability to create smart lead-nurturing campaigns allows you to personalize and customize your prospects' experience with you like never before.
No more guessing which prospect got what email and when. Now, you always know what was sent, when it was sent and how they responded (or didn't). So, you're able to take even more direct action to proactively support them on their buyer journey.
This is the new marketing, and trust me, it differentiates you from your competition in a way that marketers have dreamed about for years.
Make Adjustments Based On Data
Creating the experience is only part of the program. The other and perhaps more important part is turning those leads into revenue. This is where data comes in. Once you see which emails are actually working and which ones might not be working like you originally thought, you have the ability to tweak the program accordingly.
Add more of the nurturing that's working and adjust the nurturing that's not. Once you have the data, get the systems in place to make regular program adjustments and continue to track performance. Get in the rhythm of doing this weekly, and before you know it, you're going to see a deeper pipeline with more actively engaged, qualified prospects, as well as more prospects flowing out of the funnel in the form of revenue and new clients. This is the goal of every inbound marketing engagement.
You're going to have to accept that not all leads are ready to buy today. This doesn't make those leads any less valuable or less qualified. It just makes them not ready. By building in nurturing campaigns and more dynamic sales processes, you optimize your investment in inbound marketing and squeeze every opportunity out of your sales and marketing efforts.
Start Today Tip – Begin with your sales process. Make sure that your follow-up is equally responsive and educational. Don't call people who download whitepapers and ask them for an appointment. Design a sales process that makes your prospects feel safe no matter where they are in their own buyer journey. Then, work on creating a series of automated lead-nurturing campaigns that support your responsive and educational position in the market. Continue to educate until your prospect says he or she is ready to speak with someone. This matches your inbound marketing experience to your inbound sales experience, which helps your prospects know, like and trust you. In turn, this translates to more new customers.
Square 2 Marketing – Leading The Reality Marketing, Inbound Marketing And Inbound Sales Revolutions!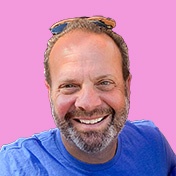 Mike Lieberman, CEO and Chief Revenue Scientist
Mike is the CEO and Chief Revenue Scientist at Square 2. He is passionate about helping people turn their ordinary businesses into businesses people talk about. For more than 25 years, Mike has been working hand-in-hand with CEOs and marketing and sales executives to help them create strategic revenue growth plans, compelling marketing strategies and remarkable sales processes that shorten the sales cycle and increase close rates.