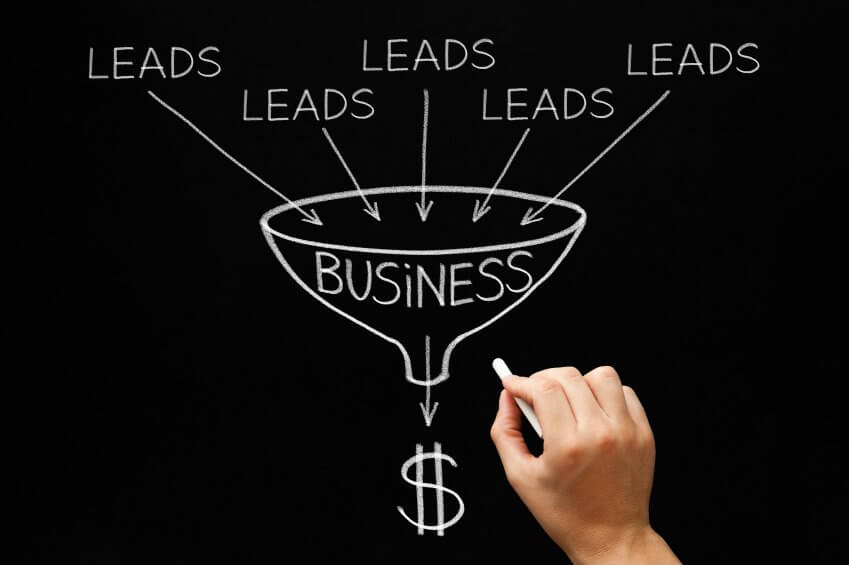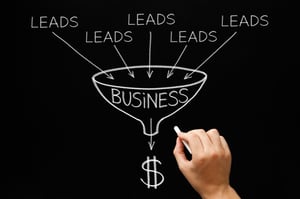 Your sales funnel, or sales pipeline, is at the core of everything you do. It encompasses all of the results from your email marketing, meetings, lead generation efforts, and processes. If you don't have a consistently full funnel, then your sales people will not have any sales opportunities to close deals.
To increase your profits, you need to increase the size of your sales funnel. Here are some ways to do just that.
1. Be Active on Social Media
Being active and engaged on social media is a great way to increase the size of your pipeline because it allows you to widen your reach exponentially. There are millions of people on social networking sites, like Facebook, Instagram, Twitter, and LinkedIn. Leveraging these sites can greatly help with your lead generation efforts since you'll be able to target a wealth of new prospects.
2. Create E-books and Whitepapers
Writing whitepapers and e-books is especially effective for lead generation when it comes to the B2B sphere and for companies that work in technical industries. Offering expertise and information about your industry and actionable advice through e-books and whitepapers can help you increase your thought leadership, gain trust, and establish credibility among your web visitors. Helping your audiences get informed can help you generate leads.
It's important to create specialized landing pages for these pieces of content where your visitors input their names, email addresses, and phone numbers in order to download the content—so you can then start nurturing these new leads and moving them down the sales funnel.
3. Build a Newsletter
Creating an online newsletter works in the same way as creating e-books and whitepapers. You entice your web visitors to sign up for the newsletter by giving you their contact information in return—turning visitors into leads that then enter the top of the sales funnel. Plus, being able to send your leads consistent email content can help build top-of-mind awareness and ensure that your leads don't drop out of the pipeline.
4. Start Blogging
One of the best lead generating tools that you can use is a company blog. We are strong believers that all businesses should blog, no matter who their audiences are. Blogging allows you to enhance visibility, build credibility and trust in the sales process, address common questions and issues your customers have, improve your SEO efforts, humanize your company, and most importantly, generate leads for your sales funnel. Readers looking for content about your industry will visit your blog for information. And when you add a call to action to your blogs, you can then turn these visitors into new leads.
5. Delight Customers
Your current customers are extremely valuable to your business. Not only does it cost less for you to keep these customers who have already generated revenue for you, but if you delight and nurture these customers after the sale, you can turn them into brand ambassadors. These happy customers who love your company and what you offer will share their delight through word of mouth and may also offer you referrals, both of which will increase the size of your sales funnel.
6. Network
Though there's no doubt that leveraging the digital sphere is critical to lead generation, you can also increase your sales funnel through real-world networking, especially in the B2B world. Networking efforts provide the opportunity to create valuable contacts and leads.
7. Focus on SEO
One buyers discover that they have a need, problem, or pain point to solve, the majority will go straight to a search engine, like Google, to find a solution. Using search engine optimization, you can increase your ranking by creating content and optimizing your website for the keywords that these buyers will use when searching online. This will move your website up the list of webpages on search engines, so buyers who type in those keywords will see, and click on, your link. You'll benefit from a wealth of new qualified leads in your sales funnel.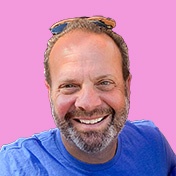 Mike Lieberman, CEO and Chief Revenue Scientist
Mike is the CEO and Chief Revenue Scientist at Square 2. He is passionate about helping people turn their ordinary businesses into businesses people talk about. For more than 25 years, Mike has been working hand-in-hand with CEOs and marketing and sales executives to help them create strategic revenue growth plans, compelling marketing strategies and remarkable sales processes that shorten the sales cycle and increase close rates.