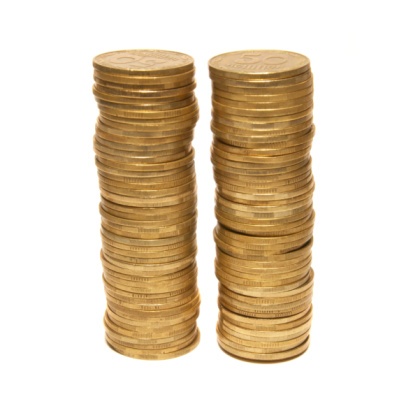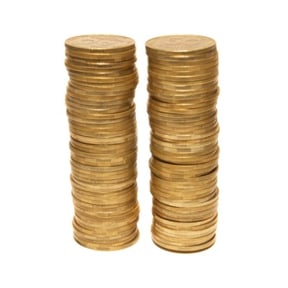 You're a CEO, business owner, VP of Marketing or VP of Sales, and you've been working on improving lead generation at your company for the past 12 months – maybe even longer.
You've tried a lot of different tactics, you've hired a number of experts, you've purchased some software and you've read every article and book under the sun. But, you're still saying to yourself: "My marketing isn't working, and I don't know why."
Good news: There are people who know how to generate leads. These people practice inbound marketing, and their methodology (when planned, deployed, managed and optimized properly) allows your business to drive leads in a predictable, scalable and repeatable fashion.
What's that worth to your business?
No, really. What's it worth? Because we're going to ask you to quantify it.
Take a look at how an inbound marketing agency like Square 2 Marketing helps businesses exceed lead generation goals.
1. Adding The

"

Marketing

"

To Inbound Marketing
We see it every single day: Businesses are executing marketing without any idea as to what the effort requires. For instance, you can't write a blog if you don't know what search term you want that blog to rank for. You can't write a whitepaper if you don't know what prospect question you're answering. You can't create a website if you don't know what action you want the prospect to take on specific pages.
The tactics mean nothing if you don't know whom you're talking to, what to say to them and how to inspire and educate them. If you can't articulate what you do in 10 seconds and clearly explain why it's different than what everyone else does, you're wasting money on all of your marketing.
2. Proven Processes And A Methodology
Inbound marketing is a repetitive system for creating leads. You have to do it a lot. Over time, you realize that certain techniques, tactics and applications work better than others. If you're smart, you turn this knowledge into proven processes that create a more predictable methodology for generating leads.
Then, you take that knowledge and document it, creating playbooks, videos and standard operating procedures. An agency that does this is the type of agency that's prepared to drive leads for every client regardless of industry or specific situation.
3. A Strategic Plan
Doing inbound without a marketing strategy and plan is no different than running the old-school tactics you used to have for your business. You can't show up at a trade show without a compelling message or strategy to attract visitors and expect to collect hundreds of leads.
Inbound works the same way. If you start blogging, creating content and building landing pages without a well-thought-out marketing strategy, well, don't even do it. I promise that you're wasting your money. Tactics without strategy are a total waste of time and a surefire way to fail at generating any type of sustained lead flow.
4. A Team Of People Who Know How To Get Leads
If you've never built a scalable, repeatable, predictable Marketing Machine that drives leads for your business, what makes you think you're going to be able to do it now? Is it because you have marketing software? Or because you want to do inbound now?
If you haven't done it before, there's no predictor as to whether you can do it in the future. And even if you could figure it out, do you want to spend two years in the "figuring it out" phase, or do you want to bring in people who have a track record of lead generation for their business or others? If you bring in the team, you should expect to see results in two months, not two years. That's a much more reasonable time frame.
5. Ongoing Optimization
Building a website, getting your blog set up and fixing your social media marketing is only a small part of what it takes to get leads with inbound. It's actually the easiest part, and it's the part that most people focus on. Yet, it's not what creates the most leads.
The work that truly drives lead gen with inbound is the ongoing optimization work. This is sometimes referred to as conversion optimization or growth hacking. After the new website is up, the emails are going out, the blog is fresh and the social accounts are updated, you're going to see some improvement – but not even close to what you should expect from inbound.
The key to driving up and to the right, month over month, until you're seeing a 10x improvement in lead generation is the ongoing optimization work. Don't try to "figure it out" month over month. You need a team and a plan so that you apply best practices and see those results sooner rather than later.
6. An Understanding Of Buyer Behavior
Today, people don't sit in their offices just waiting for you to call them with your solution. They're not even planning on answering the phone if they don't know the number on the caller ID.
You need a team of people who know how prospects buy. You need people who understand the human decision-making process and who can help you create the stories to get people to say "yes." You need people who know that the buying process starts online and stays online longer than ever before. You need people who have experience with marketing and selling to people in the way they want to be marketed and sold to.
It's not about you anymore. Today, it's all about your prospects. You have to stop talking about your experience, your trucks, your products, your people and your history. Start talking about how you help your prospects. Otherwise, your marketing will continue to be stuck in neutral.
7. Marriage Of Services And Software
You can't deliver inbound without having software of some flavor. Honestly, the type of software you use isn't critical, only that you use some kind of tool. Today, inbound requires so many different executions that you need to consider automating as many as possible. And it's so analytical that you need to be intimate with the numbers. Software provides both the automation and the analytics to help you make the best decisions.
This means faster growth and a shorter window of time before you see the level of website visitors and leads you need to hit your revenue targets month over month and year over year.
We see the same situation every day. Businesses are getting a handful of leads each week from their website. Two, maybe three leads a week come trickling in. That means about 10 leads a month. In no time, clients are seeing 20 leads a month, which is a 100% improvement in lead gen. But, that's hardly our goal. We're actually looking to drive 30, 40, even 50 leads a month for clients that start out with 10.
Are all of these sales-ready, sales-qualified, ready-to-buy leads? No, of course not. But, they are people who want to learn about what you do, who are engaged with your company's story and who just might be your best and biggest customers one day. So, nurture them, take care of them and give them a remarkable experience. Before you know it, they'll be your newest customers.
Start Today Tip – Look in the mirror. The chances of you being successful with inbound marketing on your own are low. Mitigate that risk by supplementing what you know with what inbound experts know. Trust the teams that have a successful track record, and leverage their best practices, processes and methodologies to benefit your business. Finally, know what a sustainable, repeatable, scalable and predictable Marketing Machine would be worth to your business. What would you pay to get 50 leads next month? The investment in inbound is much, much lower. Check it out today!
Square 2 Marketing – Leading The Reality Marketing, Inbound Marketing And Inbound Sales Revolutions!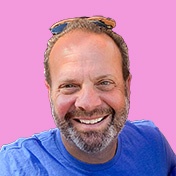 Mike Lieberman, CEO and Chief Revenue Scientist
Mike is the CEO and Chief Revenue Scientist at Square 2. He is passionate about helping people turn their ordinary businesses into businesses people talk about. For more than 25 years, Mike has been working hand-in-hand with CEOs and marketing and sales executives to help them create strategic revenue growth plans, compelling marketing strategies and remarkable sales processes that shorten the sales cycle and increase close rates.