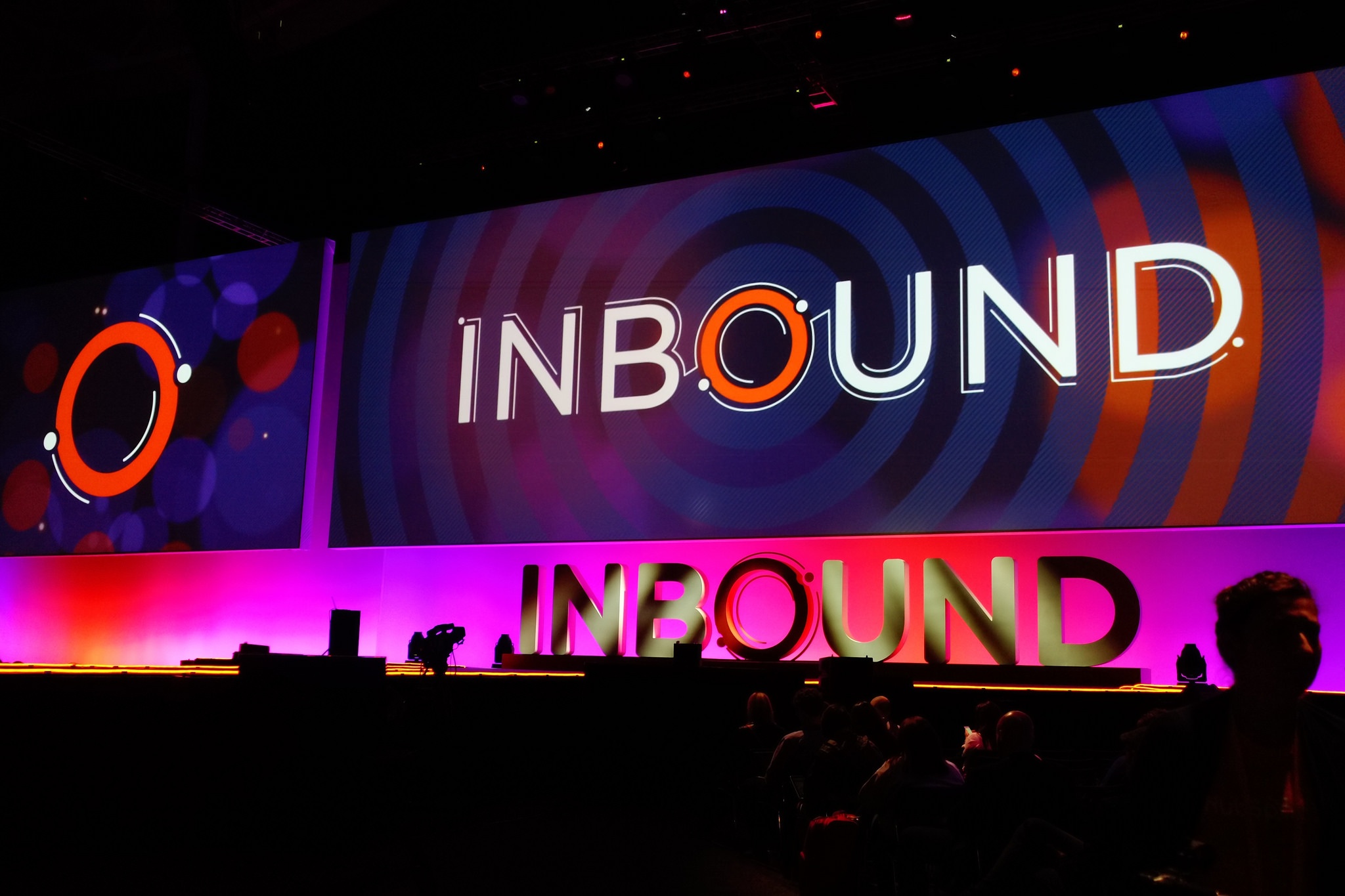 The INBOUND conference, HubSpot's annual user event, is one of the top marketing and sales events in the world. This year's INBOUND conference is September 25-28 at the Boston Convention and Exhibition Center, and it will bring together more than 19,000 sales and marketing professionals at the epicenter of all things inbound.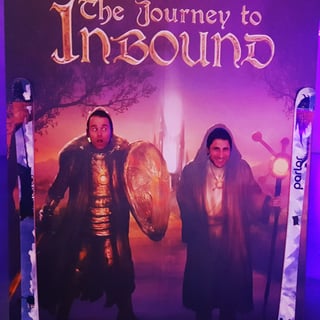 With so much to see, learn and do, planning out your experience can feel a bit overwhelming. Here are seven tips from our INBOUND veterans on how to get the most out of INBOUND 2017.
1) Stay In The Loop
HubSpot provides a wealth of helpful information about all things related to the INBOUND conference. Make sure you're properly registered and subscribed to pertinent email and social lists so that you stay up-to-date on the latest announcements. Become an INBOUND insider through HubSpot to keep apprised of the latest announcements.
2) Dress Appropriately
INBOUND 2017 is sure to pack a ton of activity into four days. Be sure to dress appropriately. The dress code for the conference is business casual. For women, a dress, skirt or nice pants/jeans and shirt work great. For guys, wear nice jeans or pants and a collared shirt. T-shirts are fine, too — you'll see plenty. Most importantly for everyone, wear comfortable shoes. The event center is huge, sessions are spread out across the campus and the days are very long. While four-inch heels might look super cute, they're impractical when you end up having to walk several miles each day.
3) Check In At Club INBOUND
Club INBOUND is the INBOUND 2017 conference headquarters and the center of interaction at the event. Club INBOUND is an awesome space to lounge, network and refuel. Within Club INBOUND, you'll find HubSpot HQ and the Sponsor Showcase, with great opportunities to learn, get advice, share ideas, demo new products and meet your inbound peers.
Make sure to stop by the Square 2 Marketing booth on the floor of Club INBOUND for expert advice on how to improve your inbound marketing and sales performance from HubSpot's largest Diamond-level partner. We'll be offering valuable advice and handing out some awesome swag.
4) Review The Recommended Agendas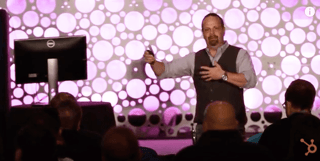 With so many awesome breakout sessions, keynotes and special exhibits going on, planning which sessions you want to attend is challenging. Luckily, HubSpot puts together a comprehensive set of recommended agendas each year. These agendas provide full-day session recommendations for tracks designed to delight all kinds of INBOUND 2017 attendees and help you get the most from your INBOUND experience.
Here are some of this year's recommended agendas:
Creativity and design

People, culture and diversity

Marketing content

Marketing: video
5) Arrive Early; Register In Advance If Possible
Sessions: If you get the chance, register in advance for any sessions you're interested in attending. If early registration isn't an option for you, be sure to arrive to the sessions you want to attend at least 10-15 minutes early. Lines are common, especially for the most popular sessions, and capacity is limited. Spillover rooms where the presentation is live streamed may be offered, so get there early and keep an eye out for signage directing you where you need to go.
Keynotes: With keynote speakers like Michelle Obama, you can bet there's going to be a line to get in the door. The venue provides big screens and speakers so that you'll be sure to see and hear everything happening on stage, but if you want to get up close and personal, arrive at least 30 minutes early to get to the front of the line for when the doors open for each day's keynote.
Club INBOUND: The same goes for Club INBOUND. With more than 19,000 sales and marketing professionals expected at this year's INBOUND conference, top sponsors and other attractions can book up quickly. Be sure to allow plenty of time to check out the scene and spend some time with partners you may be interested in working with.
6) Sample The Food And The Sights
Boston is spectacular, especially in the early fall. If you have any extra time during your trip to Boston, we strongly encourage you to take in the local scenery, from the beautifully manicured Lawn On D to Boston Common. Events happening all around the area throughout the week provide a great opportunity to try some of the best clam chowder in the country and take in the breathtaking harbor views.
7) Network Like A Rock Star
INBOUND 2017 is the mecca of inbound marketing and inbound sales, so come prepared to meet and interact with some of the best minds in the business. We've always found the INBOUND community to be exceptionally friendly, so don't be shy about introducing yourself and connecting with your peers. Prepare a short elevator pitch, prime your LinkedIn profile and grab your business cards (if you still use them). INBOUND 2017 provides great opportunities to meet new friends and partners. Everyone there loves to share the inbound love!
Bonus Tip: If you're attending the INBOUND conference solo, you're not alone. Follow the hashtag #INBOUNDsolo for meet-ups and plenty of opportunities to make new friends leading up to and at INBOUND 2017.
Excited for INBOUND 2017? We are, too! Sign up today to book your free appointment with Square 2 Marketing, HubSpot's largest Diamond-level partner. In just 15 minutes, you'll get advice and insights guaranteed to improve your inbound marketing and inbound sales performance.
Don't have your ticket yet? Register here to attend the biggest, most inspiring inbound event in the world.