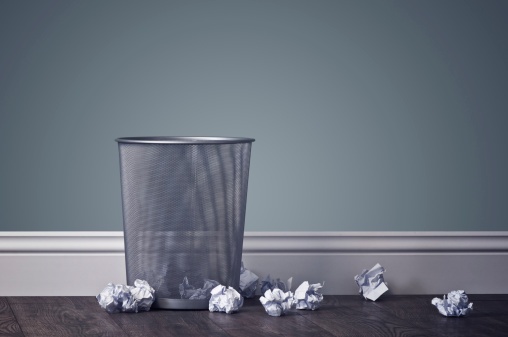 In The Battle To Drive Revenue And Profits, Content Marketing Is A Critically Important Weapon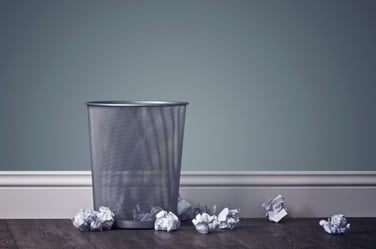 The content on your web pages, blog posts, landing pages and downloadable educational resources gives you an opportunity to attract prospects, build trust with them and answer questions critical to their buyer journeys. Without content, your digital marketing assets would be a series of empty web pages.
Content is everything. If you fail to make it a cornerstone of your marketing strategy, your lead generation efforts will suffer. Unfortunately, far too many businesses don't know how to put the right strategy behind their content.
Here are seven surefire ways to fail at content marketing. Work hard to avoid these at all costs.
#1. Assume Prospects Will Just Find Your Content
Is your business a name brand? Do you have a multimillion dollar advertising budget and millions of social media followers?
If you said no, then you're going to have to work hard to get people to find and read your content. This starts, but by no means ends, with search engine optimization (SEO). You need to understand the queries your potential customers enter into search engines, and you need to understand the intent behind those queries.
Use keyword research tools such as HubSpot, Moz, SpyFu and Google Search Console to get a sense of the search terms prospects are using. Then determine the real informational wants behind those terms and publish content that answers those questions. The more value prospects get from your content, the higher your pages will rank in organic search results.
An SEO strategy that drives organic traffic isn't the only way to attract potential customers to your content, but, in our experience, the posts and pages that generate the most organic visits drive the most leads.
Once you've published your search-optimized content, your job isn't over. You also need to promote your new content through other channels, such as social media and email. You could even consider contacting influencers in your industry who might be willing to share your content.
Remember, your content only has value if people read it.
#2. Just Publish Whatever
Most businesses understand they need to publish content. So they add a blog to their site, find the best writer on staff (or maybe just the employee with the most time on their hands) and start posting away.
This is a recipe for a lot of effort with minimal reward. Publishing content without strategy is a lot like throwing spaghetti at a wall and seeing what sticks.
Ideally, you should plan your content a month or even a full quarter in advance. You should know how many blog posts and downloadable content offers you're going to publish. You should know what questions you're trying to answer, and what search terms you're trying to rank for with that content.
Most importantly, you should know what you want your readers to do next after reading your content. Remember, your readers will only turn into leads if you subtly guide them in that direction.
#3. Try To Close The Deal Right Away
Your end goal with content is to generate revenue, so it's really tempting to try to sell every prospect who stumbles across your content. Don't do it.
Put yourself in the customer's shoes for a moment. You're struggling with a particular issue at work. You search to see if there's any useful information that might help you solve your problem. You're just exploring at this point. You find a blog post with a headline that reads as though it might offer the information you need. You start reading – and within three or four lines, you're being hit in the face with an aggressive sales pitch.
What do you do next? You hit the back button. Even worse, you'll probably never trust content from that website again.
Using content to generate leads requires patience and a genuine desire to help your potential customers. Your content needs to help prospects answer a question or solve a problem. If the only solution you offer is "buy my product," then you're failing to establish trust between your prospects and your business.
#4. Focus On The 'What' Instead Of The 'Why'
You need to have a deep understanding of your prospects, especially when it comes to their goals and pain points. Far too often, businesses simply reverse-engineer this process. They start by identifying what their product does, then decide that their prospects' key pain is "I don't have the product" and that their prospects' key goal is "I want to get the product."
This narrows your lead generation strategy to prospects in the decision phase of their buyer journeys only. That's not a healthy way to keep your marketing and sales funnel full.
The "what over why" approach also fails to consider the emotional core behind your prospects' pains and desires. Ignoring emotion is guaranteed to make your copy fall flat and fail to resonate with potential customers.
A good way to discover the emotional framework to place behind your messaging is to ask a series of five "why" questions.
Here's an example of that:
Question: Why should customers buy your product? Answer: Because it's the best pie-making machine on the market.
Question: Why is it the best pie-making machine on the market? Answer: Because its industry leading uptime ensures maximum throughput.
Question: Why is maximum throughput important to your prospects? Answer: Because more throughput means higher revenue.
Question: Why is higher revenue important to your prospects? Answer: Because higher revenue makes their bosses happy and decreases the chances of having to lay off another line worker.
Question: Why is that important to your prospects? Answer: Because unhappy bosses and worker layoffs cause them severe emotional distress.
With these questions, you gain a deeper understanding of what's going on in the heads of your potential customers. You can then apply this understanding to the headlines and supporting copy on your web pages.
#5. Make Your Business The Hero Of Your Story
Content is, above all else, about storytelling. Successful content marketing requires crafting a story that resonates deeply with your customers.
Most businesses pick the wrong hero for their story. Your business should not be the hero of your story. Neither should your product or service.
If you want to create the kind of content that fills your marketing and sales funnel with leads, your customer must be the hero of your story. Let's think about this in terms of movies. When you watch a movie, what character do you typically identify with the most? The hero. The person who saves the day. You're not putting yourself in the shoes of the villagers that the hero saves.
Think about your content like a movie. As your prospects read your content, they need to feel like the hero. If they feel like the villagers, or even secondary characters, they're not going to form a potent emotional connection with your story.
Putting your prospect at the center of the story doesn't leave you out of the story entirely. Position your product or service as the magical weapon the hero discovers that helps him or her save the day. Position your business as the wise old mentor who helps guide your hero on the right path.
By taking this approach to your content, you're tapping into the kinds of storytelling methods that have been shaping the way audiences feel about the world for thousands of years.
#6. Forget About The Buyer Journey
Most marketers are intimately familiar with the buyer journey. However, this familiarity often fails to translate into content.
To keep your funnel full and healthy, you need content that corresponds with every phase of the buyer journey. You should publish blogs, e-books, whitepapers and tip sheets that answer awareness and consideration phase questions. You should publish case studies and host webinars that help prospects move from the consideration phase into the decision phase. You should offer demos and consultations that help potential customers move from the decision phase into the sales process.
You should also consider the buyer's journey between your various pieces of content. For instance, let's say you publish a blog with the goal of attracting prospects in the early awareness phase of the buyer journey. You should include a CTA at the end of that blog that directs them to a downloadable content piece that is both aligned to that phase of the buyer journey and thematically related to the topic of the blog.
If the next step that you offer prospects at the end of your content has no discernible connection to the content they just read, you aren't likely to add more leads to your funnel.
#7. Don't Worry About The Metrics
Here's something most inbound marketing agency content strategists won't admit:
Even with the most thoughtful strategy, the most diligent keyword research and the most prospect-focused content, your content lead generation efforts could still fail.
Scary, right? After all, content isn't exactly free. Does this mean you should abandon content as a lead generation tactic? Absolutely not.
Instead, you need to keep a close eye on your content marketing metrics. You should consistently monitor:
Blog views
Blog subscribers
Web traffic
Keyword rankings
CTA clicks
Conversion rates
Bounce rates
Time on page data
You should also keep in close contact with your sales team to make sure the leads you give them are of actual value. By looking at all of this information, you develop a sense of what's working and what's not.
This not only informs your future content strategy, but it also gives you the insight you need to go back and update old content to make it more in line with the kind of information your high-value prospects actually want.
A Content Strategy

Based On Trust Leads To Revenue Growth
When you take a strategic and comprehensive approach to your content marketing, you construct an interactive story that creates powerful emotional connections with your prospects. By establishing that bond and fostering the trust that comes with it, you're able to keep your marketing funnel full and your sales team happy.
As long as you keep your prospects at the center of your strategy and you're willing to adapt that strategy as you go, you should see a direct connection between your published content and revenue growth.
Square 2 Marketing - Innovating Marketing And Sales To Match Today's Buyer Behavior!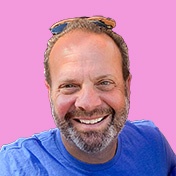 Mike Lieberman, CEO and Chief Revenue Scientist
Mike is the CEO and Chief Revenue Scientist at Square 2. He is passionate about helping people turn their ordinary businesses into businesses people talk about. For more than 25 years, Mike has been working hand-in-hand with CEOs and marketing and sales executives to help them create strategic revenue growth plans, compelling marketing strategies and remarkable sales processes that shorten the sales cycle and increase close rates.